Clarksville-Montgomery County School System (CMCSS)

Montgomery County, TN – The Clarksville-Montgomery County School System (CMCSS) announces that Moore Magnet Elementary School was among 15 schools in the state to receive the Tennessee STEM School Designation.
This inaugural year designation, developed in collaboration with the STEM Leadership Council and the Tennessee STEM Innovation Network, is designed to recognize schools that promote and implement rigorous STEM-related learning opportunities for all students that lead to postsecondary achievement and high-quality careers.
Each school was evaluated through a rigorous application process. Schools were asked to complete a self-evaluation, participate in interviews, and host site visits with the Tennessee STEM Designation review team. The designation rubric included five focus areas: infrastructure, curriculum and instruction, professional development, achievement, and community and postsecondary partnerships.
As a part of the process, schools were required to submit a plan of action for implementing and sustaining STEM education for the next five years. All K-12 schools serving students in Tennessee, both public and private, were eligible to apply. From this process, a total of 14 public schools and one private school received the Tennessee STEM School Designation.
A CMCSS teacher is among 39 educators have been selected for the 2018-19 class of the Tennessee Educator Fellowship, the State Collaborative on Reforming Education (SCORE).
"The Tennessee Educator Fellowship has brought together dynamic and talented educators who are passionate advocates for education policies and practices that can improve student achievement," SCORE Executive Chairman and CEO Jamie Woodson said. "The fellows' diverse perspectives and experiences are invaluable as they work both inside and outside the classroom and participate in state conversations on preparing all students for postsecondary and workforce success."
The Tennessee Educator Fellowship is a yearlong program that helps teachers, school counselors, and librarians learn about education policy and equips them to advocate for their students and their profession.
Dr. Tenesha Hardin teaches first grade at West Creek Elementary School in Clarksville-Montgomery County Schools. She has taught for 17 years.
Local schools and students received recognition for outstanding performance at the Junior Civitan International Convention in June. Montgomery Central Middle School, under the leadership of adviser Margaret Thompson won: Honor Club of Distinction; First Place for Community Project of the Year; First Place for Campus Project of the Year; and Second Place for Club of the Year.
Taylor Albertia of the Clarksville High School club was recognized as the Jr. Civitan Dance-A-Thon top fundraiser (raised $6200.00), served as the International Convention's Sergeant-at-Arms, and will serve as the Valley District Governor next year.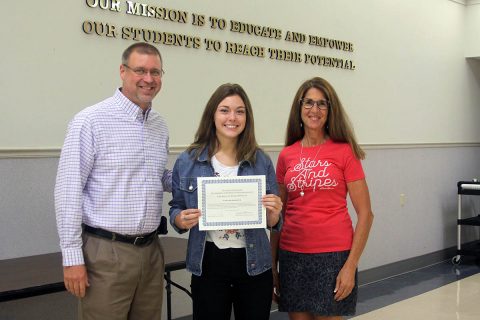 Marissa Lott of the Northeast High School club was chosen as the 2017-2018 Governor of the Year. This award came with a $1,000 scholarship and an International Honor Key. In addition, she was voted in as the 2018-2019 Vice President of Junior Civitan International.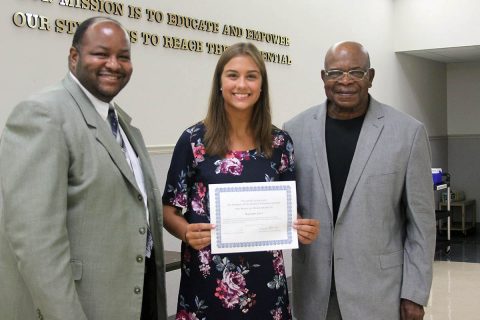 In July, the CMCSS Communications Department received an Award of Achievement from the National School Public Relations Association for production of the Director's Rise Report. The recognition is the top award which can be earned for a special publication.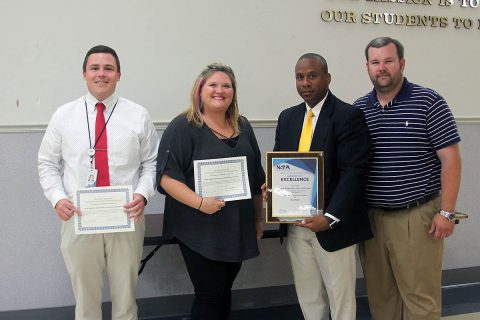 The report was designed by Rossview High Academy of Media Arts and Technology teacher Erica Trout. The content was gathered by Communications staff in conjunction with the entry plan of Millard House.