Clarksville Police Department

Clarksville, TN – Clarksville Police Department charged and booked Muhammad Talik Shahid, 25, of Clarksville into the Montgomery County Jail for Criminal Attempted Aggravated Robbery. His bond is set at $150,000. He was booked around 3:30pm, Wednesday, August 22nd, 2018. He does not show any previous local criminal history.
On Wednesday, August 22nd, 2018 around 10:41am, an armed man, with his face partially covered, walked into the U.S. Bank, 3301 Fort Campbell Boulevard, and gave the teller a note demanding money. The robber had a gun on his side, but did not point it at the teller.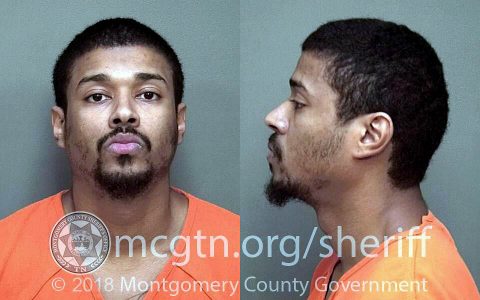 Then, for an unknown reason, the man quickly departed the bank before receiving any money.
An alert citizen saw the man exit the bank with a partially covered face and got the attention of an Oak Grove officer and alerted him about a man exiting the bank with a mask.
The Oak Grove officer followed the white Crown Victoria to the Circle K gas station on Tiny Town Road and observed the vehicle at the gas pumps until Clarksville Police Department arrived and took the man into custody without incident.
The lead investigator is Detective Bailey.