Clarksville Hispanic American Family Foundation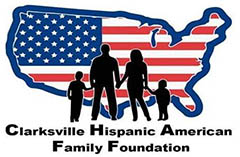 Clarksville, TN – The Clarksville Hispanic American Family Foundation (C.H.A.F.F.) is hosting a Women's Empowerment Expo on Friday October 5th, 2018 from 2:00pm–10:00pm.
They will also be sponsoring the Miss Princesa Americas cultural beauty pageant on Saturday October 6th, 2018. Both Events will take place at the Clarksville William O. Beach Civic Center at 350 Pageant Lane Suite 201.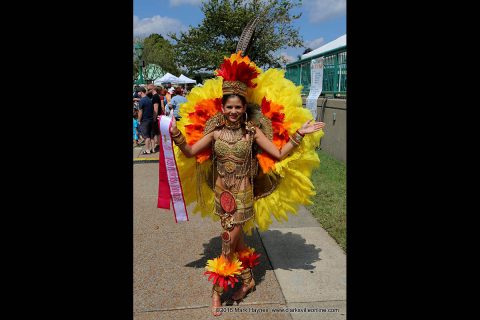 The events will help to fund the ongoing efforts of C.H.A.F.F. that help and assist families in the Clarksville-Montgomery County and surrounding cities. C.H.A.F.F. is now located at 944 Providence Boulevard, Suite 10; Clarksville Tennessee.
Women owned businesses and those who cater to women and young ladies are encouraged to apply. Contact Elizabeth Adamaski at 931.218.5466 or email for information on how to be a vendor at the Expo.
The cultural beauty pageant Miss Princesa Americas will follow the Expo on Saturday. Parents of girls ages infant through 14 years old, of any nationality, can pick up information and paperwork at C.H.A.F.F. or email . Miss Princesa Americas is awarding scholarship money staring at $50.00 and up to $1,000.00. The girls participating will need a cultural attire from any country and a gala dress.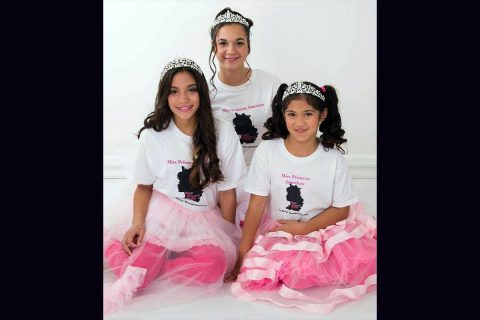 The Miss Princesa Americas is a culturally diverse beauty pageant. Their main focus is empowering young girls to continue their education and to pursue higher education. They also help them work on a platform that helps them learn how to become more productive in their communities.
Kayla Hernandez of Springfield, TN was crowned Teen Miss Princesa in 2016. She in her Junior year at Springfield High and has a 4.0 GPA. She is involved in FFA, National Honors Society, and Sr. Beta, she is also the current school's FFA chapter reporter. She is starting Middle College at Austin Peay State University this year. She plans to attend the University of Tennessee in Knoxville upon graduation and study Agribusiness and Prelaw.
JesMarie Negron who also followed in her sister's footsteps, Jeluiska Negron – 2015 Teen Miss Princesa Americas, is the reigning Teen Miss Princesa Americas. JesMarie attends Forrest High School in Chapel Hill, Tennessee. She is an A and B honor student in her Junior year.
JesMarie plays Soccer and is on the Wrestling team at her high school. She won 3 medals this year in Wrestling 1st, 2nd and 3rd and she also won the Team Choice Award for Rookie of the Year. JesMarie plans to study criminal justice and become a private detective after college. Her hobbies include singing, dancing and acting.
For more information on these events call 931.218.5466 or Email . You can also find information on Facebook and Instagram.