APSU Sports Information

Clarksville, TN – Austin Peay State University (APSU) men's basketball will compete in the 2018 Jersey Mike's Jamaica Classic and Governor fans can join them in Montego Bay for the three-day event.
In its second year, the annual pre-season college basketball tournament will be held in Montego Bay, Jamaica from November 16th-18th, 2018, in one of the most iconic destinations in the Caribbean.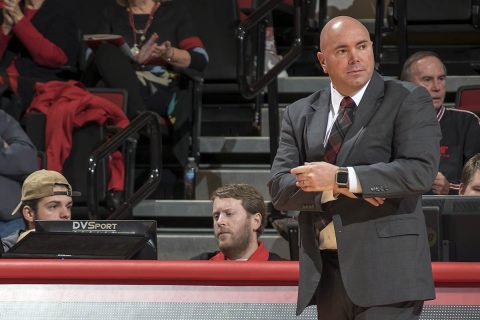 With its picturesque beaches, modern resorts, and exciting nightlife, Montego Bay is one of the Caribbean's most popular tourist destinations – and a great setting for the 2018 Jersey Mike's Jamaica Classic.
"I'm extremely excited about the opportunity to take our team to Jamaica to play in the Jersey Mike's Jamaica Classic," said Austin Peay head coach Matt Figger. "It's a great opportunity for our team and fans to see one of the most beautiful islands in the Caribbean!
"The games are televised so we get a chance to put Austin Peay in front of a national audience, stay in a first-class resort and get a chance to experience Jamaican culture. These are the kind of trips that last a lifetime for our guys and it's a chance to bond," Figger stated.
In addition to the Govs, seven other universities round out the host and travel teams participating, including Campbell, Central Connecticut State, Florida A&M, Georgetown, Loyola Marymount, Ohio and USF. Eight tournament games will be held on the four host campus sites and eight games at the Montego Bay Convention Centre in Jamaica.
All games played in the Montego Bay Convention Centre will be televised live on CBS Sports Network.
Below is an outline of the schedule for each day's game play:
Friday, November 16th
11:30am – Austin Peay vs. Central Connecticut State
2:00pm – FAMU vs. Campbell
4:30pm – Ohio vs. South Florida
7:00pm – Georgetown vs. Loyola Marymount
Sunday, November 18th
12:00pm – Georgetown vs. South Florida
2:00pm – Austin Peay vs. Campbell
6:30pm – Ohio vs. Loyola Marymount
9:00pm – FAMU vs. Central Connecticut State
Montego Bay is the capital of the parish of St. James and is also Jamaica's only other officially incorporated city, referred to as The Second City or more widely known as MoBay in local lingo and sometimes Bay by the locals. From reggae to dancehall, few countries are so defined by their music as Jamaica.
For its size, the country produces more music than any other place on earth and its beats and bass.
Additionally, Jamaica is home to some of the finest golf courses and resorts in the Caribbean. The Caribbean has been a favorite golf destination for years: balmy nights, emerald ocean waters, lilting sounds of distant steel drums and ever-pervasive tropical atmosphere is not only relaxing but inspiring too.
Montego Bay also boasts Doctor's Cave beach, one of the most famous beaches in Jamaica for its clean and beautiful waters. It is open to the public as well as to members of the Doctor's Cave Bathing Club where the whole family can have fun by renting a snorkel and scuba gear to explore the expansive world beneath the surface.
For fans looking to attend this annual tournament and cheer on the Govs, Official Travel Packages can be found at www.jamaicaclassic.com/hotel-packages
Fans can learn more about tournament information, accommodations, ground transportation, tickets, and more by visiting www.jamaicaclassic.com
About Superior Sports Management
Superior Sports Management (SSM) is a sporting event organizer who creates world-class events in top locations globally. With a team of former coaches and sports business leaders who understand sports and sport tourism, SSM has created destination basketball tours, pre-season basketball tournaments and stand alone games in the Caribbean, Europe and across the United States.
Specializing in college basketball, and the creator of the Jamaica Classic, SSM is making waves with the Jamaica Classic one of the elite NCAA pre-season tournaments, giving teams the highest level of competition and customer service along with a true international cultural experience just an hour south of Miami.
About Van Wagner Sports and Entertainment
Van Wagner Sports & Entertainment LLC (VWSE), a wholly owned subsidiary of Van Wagner Group LLC, is one of the preeminent sports marketing and media sales organizations in the world.
It is an acknowledged innovator in property consulting and branding solutions and a global leader in naming rights, team and venue services, high-impact visible TV signage throughout the MLB, NBA, NCAA, MLS, and internationally in soccer, advertising and sponsorships sales, premium ticketing, technology design and integration, and in-venue content production. VWSE works with more than 300 professional and college teams worldwide.
VWSE assists teams, organizations and properties in creating and selling advertising; sponsorships; and media that maximize revenue potential, and helps clients develop effective and powerful customized brand campaigns.­