Clarksville Police Department

Clarksville, TN – The Steelers met the Bears on the football field at noon on Saturday, November 10th, 2018 to vie for the honor of being Super Bowl Champs for the Jr Pro 9-10 year old division.
The weather was perfect for football. It was a hard fought game with each team giving their all and demonstrating the epitome of sportsmen like conduct despite the stakes.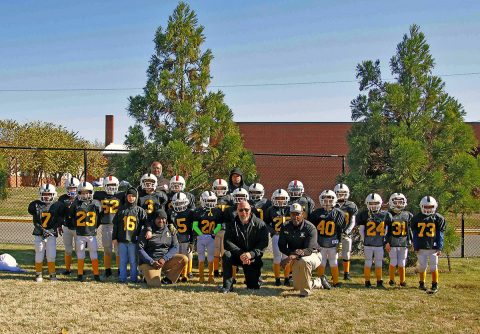 At the end of the game, the Steelers were victorious over the Bears with a score of 22-7. The Steelers ended their season with a 7-2 record.
The Clarksville Police Department would like to express their appreciation to all of the volunteers throughout and parents throughout the league, who supported and helped make the Jr Pro program a success.
The coaching staff for the Steelers was made up of a combination of Clarksville Police officers and volunteers who willingly gave their time to mold the young players into a cohesive team.
The head coach, CPD Detective Ronald Parrish, has been coaching the team for 12 years.
Photo Gallery