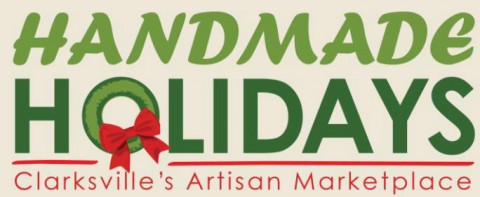 Clarksville, TN – Clarksville Parks and Recreation hosted its annual Handmade Holidays this past Saturday, a 2-day indoor craft fair at the Wilma Rudolph Event Center, featuring great gift ideas for the upcoming holiday season.
Channel Lemon, a Clarksville Parks and Recreation Event Planning Specialist, says this is a juried craft market, that is limited to artisans and crafters in the area who have to meet specific requirements to be accepted.
"This was our 7th year," Lemon said. "We've been doing this since 2012, and once again, this was a successful event. We got really good feedback from out shoppers as well as our vendors. In total, we had 76 vendors this year. All of whom were selected to help us put on a show that offered a great variety of handmade products and craft items. We had jewelry, soaps, lotions, desserts, Christmas ornaments and decorative items, fragrances, wood and metal products, some vendors even offered summer sausage, hams, and turkeys."
Channel doesn't have an exact count on attendance, but was able to gauge participation.
"We give out free gift bags each day," Channel said. "We gave out 300 in the first hour Saturday, and on Sunday, we gave out all 300 in about 90 minutes. Customers tell us that they like the big selection of items, and the fact that it's a free event. And they really like the free gift bags."
Because of the event's reputation, Channel says they received almost 200 applications this year. They can put slightly more than 60 vendors inside, and if weather permits, they can allow a handful to set up outside the building.
"Vendors say they look forward to Handmade Holidays each year, because people come ready to buy," Channel said. "They know this is a well attended event, and an opportunity for them to make some sales."
Photo Gallery
Sections
Arts and Leisure
Topics
Channel Lemon, Clarksville Parks & Recreation Department, Clarksville Parks and Recreation, Clarksville TN, Handmade Holidays, Wilma Rudolph Event Center