UT Athletics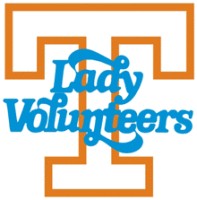 Knoxville, TN – Sophomore guard Evina Westbrook tallied a career-high-tying 29 points and dished out 10 assists, as No. 9/8 ranked Tennessee Lady Vols Basketball fell 95-85 to No. 8/9 Stanford at Thompson-Boling Arena on Tuesday night.

Sophomore forward Rennia Davis joined Westbrook in notching a double-double (14 points and 10 rebounds), carding her second of the season and 11th of her career. Senior guard/forward Meme Jackson (17) and freshman guard Zaay Green (14) were the other Tennessee players with double-digit points in the contest. Westbrook became the first Lady Vol since Candace Parker in 2007-08 to register four-straight 20-point games.
Stanford (8-1) was led by a 33-point and 13-rebound performance by DiJonai Carrington, as the Cardinal hit 58 percent of their three-point shots (14 of 24).
Four other Stanford players scored in double figures, including Alanna Smith and Kiana Williams with 16 each, fueled by 3-of-4 shooting from three-point range. Lacie Hull tossed in 14, hitting four of five treys, while Maya Dodson chipped in 10.

A 3-for-5 start from deep range propelled Stanford to a 13-5 lead in the first five minutes of the game. Tennessee connected on just three of 10 shots to start, with its first 10 points coming from Davis and Cheridene Green. Despite the shaky start, a Jackson 3-pointer and a layup from Westbrook cut the Cardinal lead to 22-17 through ten minutes of play. Green led the Lady Vols with six first-quarter points and three rebounds.

Jackson kicked the second quarter off for Tennessee with a 3-pointer, cutting the Lady Vol deficit to just two points. Stanford, however, answered by hitting its first three shots of the second quarter, including two 3-pointers. Williams notched nine points from beyond the arc, as the Cardinal shot 9-for-15 from deep in the first half. Tennessee cut the Stanford lead to 47-37 prior to the break, with Westbrook leading the Lady Vols with 15 points over the first 20 minutes.

Tennessee fought back within three points of the lead after forcing four turnovers and shooting 5-for-7 from the floor in the first three minutes of the second half. The Lady Vols tallied a 19-8 start behind seven points from Westbrook and took their first lead of the game at the 5:21 mark in the third quarter. The Cardinal responded with a 9-0 run to end the quarter, as Stanford held a 67-62 lead going into the final frame.

Zaay Green scored five quick points for Tennessee to begin the final stanza, but the Cardinal answered back with a 6-0 run. The Lady Vols faced an eight-point deficit with a little over three minutes remaining in the game. A Stanford 3-pointer extended the Cardinal lead to 89-77 with two minutes remaining, and a pair of free throws from Williams iced the 95-85 victory for the Cardinal.
Consecutive 20s
Sophomore Evina Westbrook has strung together four straight 20+ point performances, becoming the first Lady Vol to do so since Candace Parker had four in a row over the first four games of the 2007-08 season.
Hitting From Long
Meme Jackson has hit three or more treys in five of nine games this season, while Evina Westbrook has contributed at least two in four contests.
Dynamic Duo
Jackson and Westbrook have combined for 281 points through nine games, and Tennessee has been led in scoring by a member of the pair on seven occasions.
Turning Them Over
Stanford entered the contest at UT averaging only 13.3 turnovers per game. The Lady Vols forced them into 20 turnovers, marking the eighth time this season Tennessee has forced 17+ turnovers. Comparatively, the Cardinal committed just 10 turnovers in its upset win over then-No. 3 Baylor on Saturday.
Up Next for Tennessee Lady Vols
The Lady Vols will host East Tennessee State on Friday. The game is scheduled to tip at 7:02 p.m. and will be available for streaming via SECN+. The contest features a "School's Out" promotion, with kids 12 & younger receiving complimentary admission at any arena ticket window. It's also a Big Orange Friday. Download a "BOGO" Buy One Get One Free ticket voucher available exclusively at BigOrangeFriday.com