Montgomery County Sheriff's Office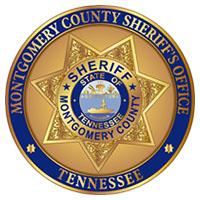 Clarksville, TN – The Clarksville-Montgomery County Traffic Safety Task Force was recognized by the Tennessee Highway Safety Office (THSO) for their ongoing commitment and dedication to highway traffic safety.
THSO Law Enforcement Liaison Tony Burnett presented the Task Force with a plaque during their annual Middle Tennessee District meeting held in Bell Buckle on Wednesday, December 12th, 2018.
Members of the Task Force were also recognized for individual achievements. Tennessee Highway Patrol Trooper Adam Simpkins received a Trooper of the Year Award for District 3.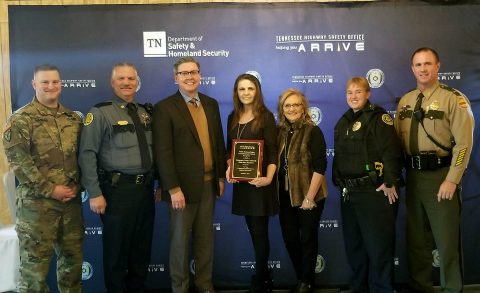 Fort Campbell Military Police Specialist John Lunsford received the Beyond the Stop Award.
The Clarksville Police Department received a Partnership Award for their continued efforts with Hands Across the Border.
The primary goal of the Task Force is to reduce traffic crashes and fatalities in Montgomery County through education, enforcement, and engineering.
The Task Force is comprised of the Montgomery County Sheriff's Office, Clarksville Police Department, Tennessee Highway Patrol District 3, Fort Campbell Police Department, Austin Peay State University Police, Montgomery County Driver Safety, District Attorney's Office District 19, Montgomery County Emergency Medical Services, Clarksville Fire Rescue, and Montgomery County Emergency Management Agency.
They worked together to conduct sobriety checkpoints, bar checks, patrol saturation, distracted driving bus tours, child passenger safety checks, training events, impact panels and safety programs for college students, high school and community safety events, safety events and training at Fort Campbell, and participate in Hands Across the Border.
They have an Impact Panel for Fraternity and Sorority Students and a Ride and Shine Fun Ride Motorcycle Event already scheduled for next year.