Topic: Clarksville Fire Rescue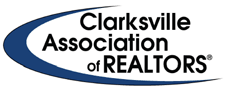 Clarksville, TN – The Clarksville Association of Realtors Spreading Our Support (S.O.S.) Foundation is proud to announce a grant approval of $60,000 to Habitat for Humanity of Montgomery County, TN.
The grant monies will go towards partnering with the Clarksville Fire Rescue to fund their home build for Sherry Elliott that is breaking ground on February 18th, 2020 as well as fully funding the 101st Montgomery County Habitat for Humanity home in 2020.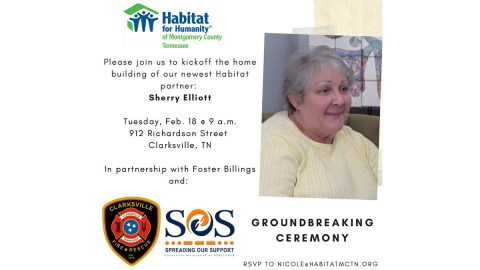 «Read the rest of this article»
Clarksville, TN – A grateful Clarksville resident, joined by citizens, families, friends and the City Council, thanked the two heroes who pulled her from a burning car after a crash on Warfield Boulevard in December.
«Read the rest of this article»
Clarksville, TN – Steve Batten has been promoted to Deputy Fire Chief, which puts him second in command and in charge of the operations of Clarksville Fire Rescue.
Batten's career started in 1996 at Fire Rescue, where he excelled at every level and rose through the ranks of the department. Previously an assistant fire chief and commander of A Shift, Batten has spent the past 11 years as an officer, honing his leadership skills and fire ground knowledge.
"I look forward to working with my coworkers in this new role and helping to grow the department into the future," Batten said.
«Read the rest of this article»
Montgomery County, TN – Broomball is sweeping through Clarksville! Come out to the Downtown Commons Winter Ice Rink and see Clarksville's most entertaining sport. Fort Campbell's Major General Brain Winski will challenge the reigning champions, Montgomery County and Mayor Jim Durrett, for the third annual showdown on ice, January 15th, 2020 at 6:00pm.
Joining us this season is Clarksville Police Department and Clarksville Fire Rescue for a friendly competition of Guns vs. Hoses starting at 5:00pm. The 911 Dispatchers will try their hand in a short match between the two featured games.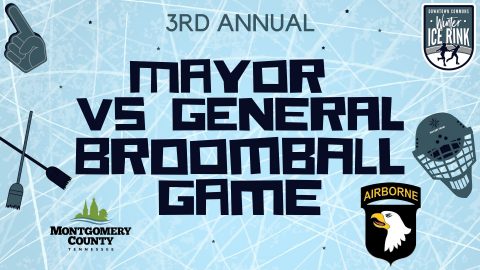 «Read the rest of this article»
Downtown Commons Ice Rink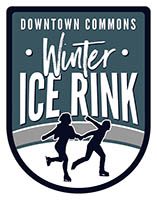 Montgomery County, TN – On January 15th, 2020, the public is invited to attend the second annual Broomball match between Montgomery County Mayor Jim Durrett and U.S. Army Fort Campbell to a backyard broomball game at 6:00pm-7:00pm at the Downtown Commons Winter Ice Rink.
Broomball is a variation of ice hockey played on ice without skates and with brooms and a ball instead of sticks and a puck. Running around in shoes on ice while trying to "sweep" a ball into a goal presents a unique challenge that includes a lot of slipping, sliding and falling.
«Read the rest of this article»
Busy 12 months yielded better intergovernmental relations, smoother budgeting, and several new departmental leaders
Clarksville, TN – Clarksville Mayor Joe Pitts' first year in office has produced dramatic improvements in local intergovernmental cooperation, effective hiring of several new departmental leaders, smooth deliberation and adoption of the 2020-21 Fiscal Year budget, and a strong focus on communicating with citizens.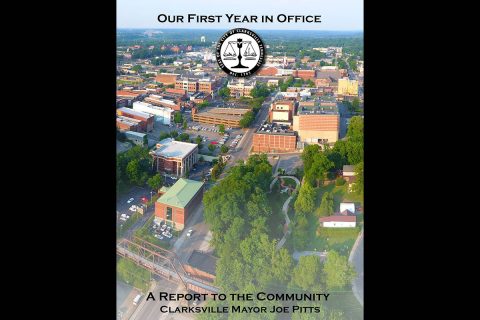 «Read the rest of this article»

Clarksville, TN – Clarksville Police Department hosted a pilot First responder program specifically for the homeschool community at CPD's Training Facility, Tuesday, December 17th, 2019.
Our Community Relations Unit discovered while being involved in other community related events, that Clarksville-Montgomery County has a large homeschool population which may not have an opportunity to interact with first responders through the course of their studies.
«Read the rest of this article»
Clarksville, TN – The new leader of Clarksville Fire Rescue (CFR) Freddie D. Montgomery Jr. was bestowed a high honor by the Hopkinsville Fire Department, where he had served for 25 years before retiring as Fire Chief and taking his new position in Clarksville.
HFD announced Saturday at its annual gala and awards ceremony that the department had created the Montgomery Award, which will be given to HFD firefighters who serve with high distinction . A bronze helmet statue will be created bearing Montgomery's badge number, and the name of each winner will be inscribed on the statue, which will be displayed at the department's new administrative headquarters.
«Read the rest of this article»
Clarksville, TN – Thanksgiving is a time to reflect, a time to be grateful for all that we have been given. My favorite Thanksgiving Day memories growing up involve doing yard work and raking leaves with my dad. I'm sure this was designed to get us outside and out of my mother's hair while she prepared dinner. We then pivoted to kitchen cleanup duty after the meal.
«Read the rest of this article»
Clarksville, TN – Local law enforcement, first responders and community organizations joined with the U.S. Drug Enforcement Administration Saturday to collect 132 pounds of expired, unused and unwanted drugs on National Prescription Drug Take Back Day.
«Read the rest of this article»