Written by Staff Sgt. Caitlyn Byrne
101st Airborne Division (AA) Sustainment Brigade Public Affairs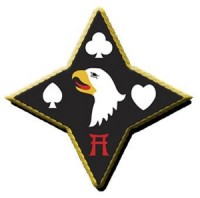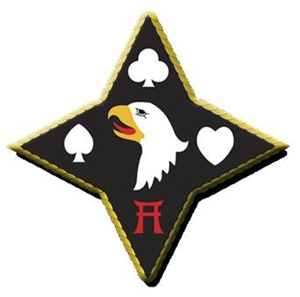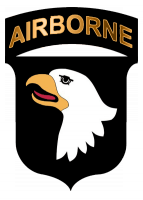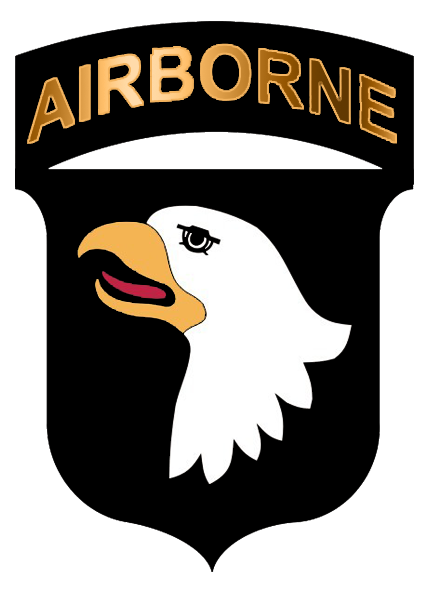 Bagram Airfield, Afghanistan – Out at the Lematta sling load yard, at Bagram Airfield, Afghanistan, a team of ten 101st Resolute Support Sustainment Brigade Soldiers work tirelessly to ensure that vital supplies and equipment make it out to various locations around the Combined Joint Operations Area-Afghanistan.
This small team works diligently despite sweltering summer heat, high winds, and freezing temperatures. No matter the weather, time or climate, they are there, ready and waiting to provide sustainment support.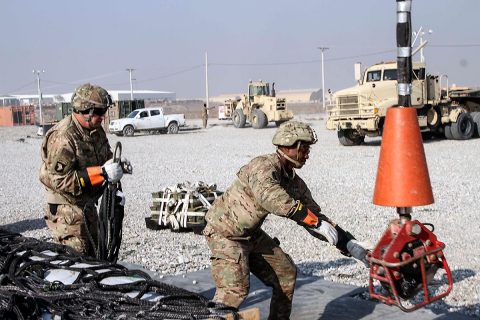 Since the day the team arrived and started working back in June, the sling load team has moved over 2,500 loads and 6,783,400 pounds of equipment and supplies across Afghanistan.
Their mission is to provide seamless sustainment support to all units located throughout the CJOA-A; validating all aerial delivery mission via sling load out of Bagram Airfield, Afghanistan.
Sergeant Eric Greene, a native of Columbus, Georgia, a generator mechanic and acting sling load inspection certification course squad leader for the 101st Resolute Support Sustainment Brigade, stated that with Soldiers assigned all over Afghanistan the sling load team's main mission is to support the warfighter with all classes of supply needed to sustain the mission.
Despite the challenges and demanding work hours, Greene does not regret his service with the sling load team.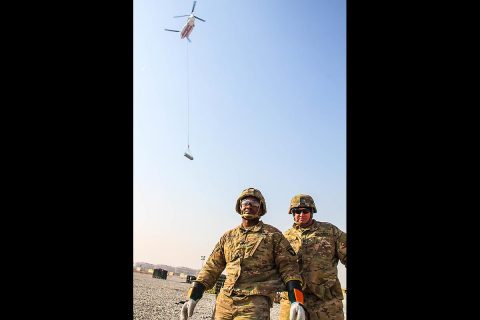 "It has been a wonderful experience working out here at Lematta Sling Yard," said Greene. "There are many challenges working at the yard; we must be ready to accommodate all different branches of the military as well as foreign allies. Supporting day and night operations are always challenging as well due to long hours for the team. Although the mission is never done the rewarding factor of working at the yard is knowing that you are responsible for preparing and shipping supplies that could provide a better quality of life and the tools that our comrade's need to accomplish the mission."
Specialist Michael McAndrews, native of Lowell, Massachusetts, a wheeled vehicle mechanic and sling load team leader for the 101st Resolute Support Sustainment Brigade, agreed with Greene that being a sling load operator comes with its challenges and rewards.
"Working on the sling load team is difficult, but equally rewarding," stated McAndrews. "One challenge that we face on a daily basis is the constantly changing schedule of flights and cargo. You have to be flexible; there are numerous moving pieces that have to be perfectly balanced to accomplish the mission. But it's all worth it to get the opportunity to directly support the mission and provide the warfighter with the supplies they need to sustain the fight."
McAndrews spoke further on how his service with the sling load team has impacted his deployment experience in a positive way.
"Being on the sling load team has made my deployment fly by," said McAndrews. "I enjoy busy days because it means we are one day closer to going home. This is my second deployment, and I can say that this deployment and this mission has truly been rewarding. This is the first time I have actually been able to use the training I have received being in the 101st Airborne Division (Air Assault)."