Written by Bill Peoples
U.S. Army Corps of Engineers, Nashville District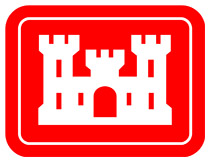 Nashville, TN – The U.S. Army Corps of Engineers Nashville District announces that Cheatham Lock in Ashland City, Tennessee, will likely remain closed to navigation for at least 30 days due to high water levels at the project.
Flows moving through Cheatham Dam are expected to remain at 110,000 cubic feet per second for at least the next 30 days as the Corps of Engineers releases water from storage reservoirs upstream and maintains approximately a 39-foot stage in Nashville, Tennessee, and 42-foot stage in Clarksville, Tennessee.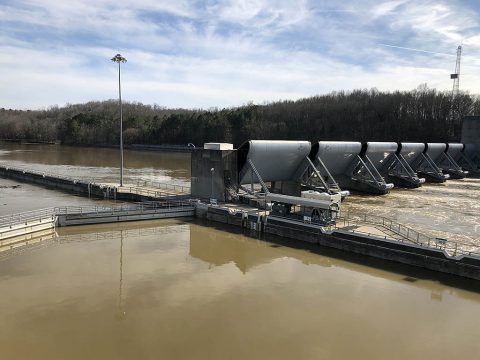 "We understand this extended outage of Cheatham Lock will be difficult for the commercial navigation shippers and their customers. We hope the water levels will return to more manageable conditions soon," said John Tribble, Nashville District Technical Support Branch chief.
The Cumberland River Waterway Management Plan, jointly prepared by the marine industry, U.S. Coast Guard and Corps of Engineers serves as a guide to facilitate the safe and orderly movement of barge traffic during navigational crises. The high water emergency phase of the plan indicates that Cheatham Lock cease all lockages at 90,000 cfs or higher.
Anthony Rodino, Nashville District Water Management Section chief, said based on calculations and discussions with the National Weather Service Ohio River Forecast Center, making releases from Wolf Creek Dam, Dale Hollow Dam, Center Hill Dam and J. Percy Priest Dam is not expected to push stages in Nashville or Clarksville higher than current forecasts, but will result in elevated stages all along the Cumberland River for quite some time.
"After storing large volumes of water from record rainfall throughout the Cumberland River Basin, it is important to increase discharges to regain storage in these reservoirs to prepare for future rainfall events," Rodino said.
For more information about how the Nashville District operates the Cumberland River Reservoir System, see the Water Management Education Series at http://www.lrn.usace.army.mil/Missions/WaterManagement/EducationSeries.aspx.
As necessary, news and information regarding water management and flood operations will be made available on the district's website at www.lrn.usace.army.mil, on Facebook at http://www.facebook.com/nashvillecorps, and on Twitter at http://www.twitter.com/nashvillecorps.