Topic: U.S. Coast Guard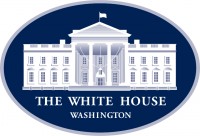 Washington, D.C. – PRESIDENT DONALD TRUMP: Thank you very much. I guess I might begin. It's an honor to be with you and really brave men and women. The job you do is incredible, and the progress that you've made in the last short period of time has been unbelievable.
On April 1st of this year, I announced the launch of a powerful U.S. military law enforcement operation to combat the flow of illegal drugs across the Western Hemisphere. Today I'm pleased to be with Admiral Craig Faller and his team — done an incredible job — at the U.S. Southern Command headquarters to provide an update on this incredible successful effort.
«Read the rest of this article»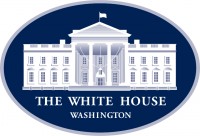 Washington, D.C. – Promoting economic prosperity for all, President Trump's pro-growth policies have led to an economic boom that is lifting up Americans of all backgrounds.
Since President Trump's election, more than 7 million jobs have been added to the economy.
For the first time on record there are more job openings than unemployed Americans.
«Read the rest of this article»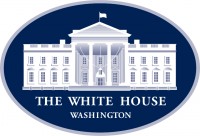 Bagram, Afghanistan – PRESIDENT TRUMP: Well, thank you very much. (Applause.) That was great. And we just had a nice Thanksgiving dinner. I thought I was going to be having it someplace else, and Senator Barrasso is a great friend of mine, and he said, "That'll be great if we did it." I said, "You come with me, John." And he came with me. John, thank you very much. Great friend of ours. He's a great senator and a great man. (Applause.)
And I want to thank General Milley. Special warrior. He's a special warrior. And I want to congratulate you also because I just saw some numbers that are incredible. ISIS — you're wiping them out left and right. There's almost nothing left in this area. (Applause.) You're not going to be lonely. And al-Qaeda, the same thing. And tremendous progress.
«Read the rest of this article»

Nashville, TN – The Tennessee Wildlife Resources Agency (TWRA) will be taking part in Operation Dry Water, July 5th-7th, 2019. Operation Dry Water is a national weekend of Boating Under the Influence (BUI) awareness and enforcement campaign directed toward reducing alcohol and drug-related accidents and fatalities.
Operation Dry Water is held annually near the Fourth of July holiday to give BUI enforcement high visibility during the peak boating season.
«Read the rest of this article»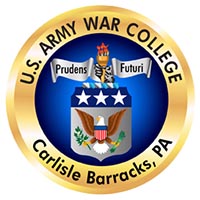 Carlisle Barracks, PA – On June 3rd through June 6th, 2019, Charlie Koon of Clarksville, Tennessee participated in the U.S. Army War College 65th annual National Security Seminar (NSS) in Carlisle, PA.

Koon was one of 160 business, government, academic and community leaders selected from across the country to take part in the week long academic seminar alongside the students of the Army War College. During the special academic event, Koon represented fellow American citizens in discussions with the next generation of senior leaders of the U.S. Armed Forces.
«Read the rest of this article»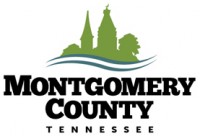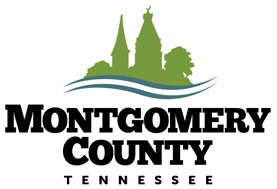 Montgomery County, TN – City of Clarksville Mayor Joe Pitts and Montgomery County Mayor Jim Durrett signed a National Safe Boating Week Joint Proclamation earlier this month declaring May 18th through May 24th, 2019 a special week, as the busy season of on the water activities begin and the public participates in many water-based recreational activities.
«Read the rest of this article»
Written by Bill Peoples
U.S. Army Corps of Engineers, Nashville District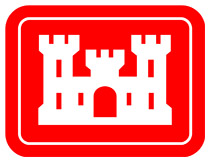 Nashville, TN – The U.S. Army Corps of Engineers Nashville District announces that Cheatham Lock in Ashland City, Tennessee, will likely remain closed to navigation for at least 30 days due to high water levels at the project.
Flows moving through Cheatham Dam are expected to remain at 110,000 cubic feet per second for at least the next 30 days as the Corps of Engineers releases water from storage reservoirs upstream and maintains approximately a 39-foot stage in Nashville, Tennessee, and 42-foot stage in Clarksville, Tennessee.
«Read the rest of this article»
Clarksville Fire Rescue
Clarksville, TN – Chasing down breakaway barges on the Cumberland River may not be the first duty that comes to mind when considering Clarksville Fire Rescue, but the department has answered that call twice during the past month.
First, on New Year's Eve, the department's Marine Response Division took to the river when a construction barge and crane involved in the McClure Bridge project broke free. Then, on January 20th, the team helped corral a barge that broke loose while awaiting off-loading of ore at the zinc plant. Both incidents were resolved without injuries or damage to property.
«Read the rest of this article»
Written by Mari-Alice Jasper
Fort Campbell Public Affairs Office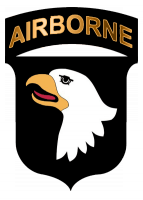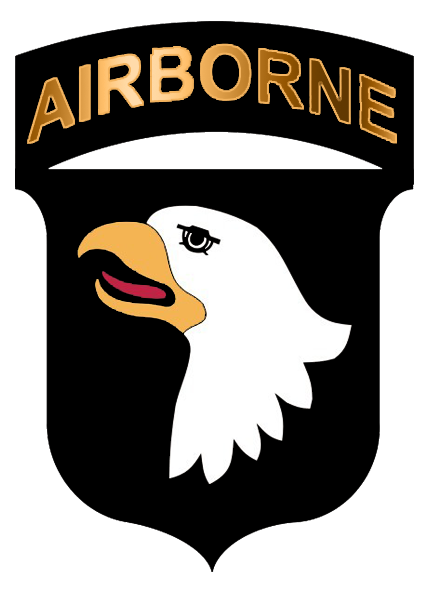 Fort Campbell, KY – U.S. Army Soldiers, veterans, community members and Fort Campbell leadership gathered Saturday, December 15th, 2018, at 101st Airborne Division (Air Assault) Headquarters to honor the fallen during a Wreaths Across America ceremony.
Fort Campbell hosted the event that was part of the Clarksville Sunrise Rotary club's participation in the worldwide wreath-laying effort. This year, more than 2 million volunteers visited about 1,400 locations around the globe to place wreaths.
Wreaths Across America is a nonprofit organization founded to continue and expand the annual wreath-laying ceremony at Arlington National Cemetery.
«Read the rest of this article»
Austin Peay State University (APSU)

Clarksville, TN – Austin Peay State University (APSU) says that for William Cody, the Cold War was actually ice-cold. After joining the U.S. Coast Guard in 1983, at the age of 25, he found himself aboard a polar-class icebreaker ship off the coast of Antarctica.
To keep warm, the crew drank authentic Russian vodka with bits of coal dust floating in it (they'd traded with Soviet sailors they met at the bottom of the world).
«Read the rest of this article»