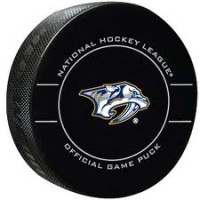 Nashville, TN – As the trade deadline loomed heavy on this day, just hours from being over for this NHL season, enter David Poile, the General Manager for this Nashville Predators franchise.
Just in the last two weeks, he traded for Brian Boyle and Cody Mcleod, two hard hitting players whose roles would be to protect our stars and score when you can.
Nashville was excited to have Mcleod back in Nashville, A very popular player when he was on the roster before, the music city hockey fans loved having him back.
But the trade that blew them all away was getting Brian Boyle. Everybody knew what Booyle brought to the team. At 6'6 and 245 pounds, he takes up a lot of ice and hangs around the front of the net. He's also not afraid to mix it up when necessary. Something Nashville hasn't had since Shea Weber was THE captain of this squad.
Something was still missing and that was more scoring. Enter Wayne Simmonds and Mikael Granlund.
Granlund coming from Minnesota has 15 goals and 49 points on the season so far. He has one more year on his contract at 5.75 million per year.
Simmonds has 16 goals and 27 points on the season so far, but is an unrestricted free agent at the end of this season. Simmonds is on track for his sixth 20 goal season, but more importantly, he'll be another net front presence along with Boyle. Simmonds has five man advantage tallies this season.
So the trades have been made and the Nashville roster has been set. This Nashville team knows what it tastes like to be in the final of the Stanley Cup, and opportunities don't come that often.
With two of the best goalies in the league in Pekka Rinne and Juuse Saros, and a front line of Ryan Johansen, Viktor Arvidsson and Filip Forsberg, the Predators are solid to end the season with wins, then come roaring into the playoffs like gangbusters.
Nashville sports one of the toughest defenses in the league, led by Ryan Ellis, P.K Subban, Mattias Ekholm and Yanuck Weber, on paper they appear to be the team to beat.
Only time will tell.