Senator Marsha Blackburn
Tennessee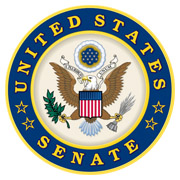 Washington, D.C. – Senators Marsha Blackburn (R-Tenn.), Tammy Duckworth (D-Ill.), and Lamar Alexander (R-Tenn.) introduced the bipartisan Vaccines Save Lives Resolution, recognizing the importance of vaccines and immunizations in the United States.
The resolution, which passed the Senate this week, sends a message of unequivocal Congressional support for vaccines and urges parents, in consultation with their health care providers, to follow scientific evidence and the consensus of medical experts in favor of timely vaccinations for the well-being of their children and surrounding communities.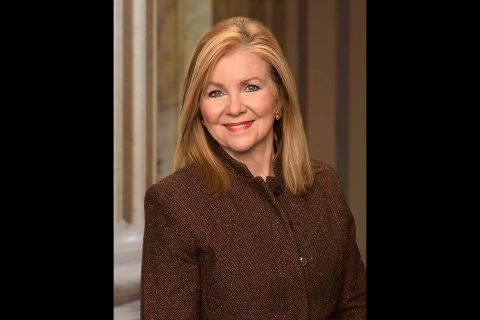 "As a mother and a grandmother, I want every child to have the best opportunities in life," said Senator Blackburn. "Doctors have told us time and time again that the science is clear: vaccines save and improve lives. It is shocking that there are Americans currently at risk due to an outbreak of measles. This is a dark reminder that we must do everything in our power to protect our young ones from dangerous, easily preventable diseases. This bipartisan group is dedicated to informing parents across the country about the overwhelming medical evidence proving that immunization plays a critical role in raising strong, healthy children."
"The recent measles outbreak is extremely troubling, especially as the mother of two young daughters," said Senator Duckworth. "Vaccinations and immunizations have saved countless lives and are critical in keeping both children and adults safe from preventable deadly diseases. I'm proud to be working with my colleagues on both sides of the aisle to promote research demonstrating vaccines are safe, effective and vital to our nation's public health."
"Senator Blackburn and Senator Duckworth's resolution highlights the importance of vaccinations, and encourages Americans, especially parents, to consult with their doctors and follow the scientific evidence and consensus of medical experts regarding timely vaccinations to protect children, families, and communities. I commend them for their leadership on this important issue," Senator Alexander said. "Vaccines save lives – the lives of those who receive vaccinations, and the lives of those who are too young or medically vulnerable to be immunized. Vaccines have been so successful that, until recently, Americans have lived without fear of getting infectious diseases like measles, polio, or rubella. But despite the sound science that supports the safety and effectiveness of vaccines, some are using social media to claim that vaccines aren't safe, and by doing so, create a public health hazard that is entirely preventable."
The Vaccines Save Lives Resolution rejects unfounded and debunked theories about the dangers of vaccines and recognizes that scientifically sound education and outreach campaigns about vaccination and immunization are fundamental for a well-informed public. The resolution is endorsed and supported by leaders in the medical community, including the American Medical Association, Adult Vaccine Access Coalition, Children's Hospital Association, Every Child By Two, and March of Dimes.
Representatives Adam Schiff (D-Calif.) and Michael Burgess (R-Texas) introduced companion legislation in the House of Representatives on March 5th, 2019.