Clarksville, TN – The Steven A. Cohen Military Family Clinic at Centerstone is calling all veteran and military family member artists to be a part of its one-year celebration. The clinic, which provides low-cost mental health care to Veterans and their loved ones officially opened its doors in Clarksville, Tennessee last summer. Now, in honor of its anniversary, staff members are hoping to celebrate in an artistic fashion.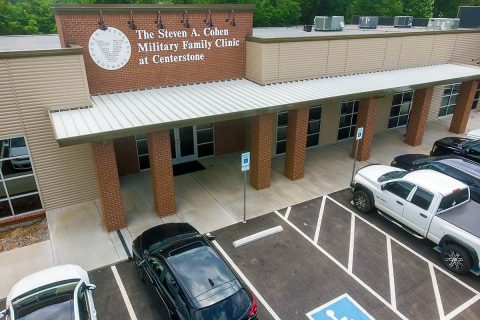 "So many of our clients utilize creative outlets to help them heal. In many ways, art is simply that, an avenue to express what someone is feeling inside and to heal by sharing it outside," Meghan Williams, the clinic's Outreach Manager explained. "We are honored to host Arts for Hearts events here in the clinic on a regular basis, where we get to see this first hand. It's one of the reasons we wanted to do something unique for our anniversary. What better way to do that than get creative?"
The celebration is set for Saturday, August 10th, 2019. Organizers hope to turn the clinic into a community gallery for the day by featuring as many local veteran/family member talents as they can fit in the building.
"Our area is blessed to be home for so many veterans and their families. We want to honor them beyond our clinical services. We strive to be a place that encourages, supports, connects and celebrates all that this population has to offer and that is what we hope this celebration will do. Showcase their talents and share them with our community as a whole."
To be a part of the Cohen Clinic at Centerstone's Community Art Show, artists are encouraged to fill out a submission form online at https://form.jot.form.com/91286482984169. The day-long event will showcase a variety of mediums, as well a lightly catered menu. Special guest Medal of Honor recipient Ryan Pitts is also expected to be on hand to celebrate the clinic's milestone.
Steven A. Cohen Military Family Clinic is located at 775 Weatherly Drive in Clarksville.
For more information on the Steven A. Cohen Military Family Clinic at Centerstone visit centerstone.org/cohen, or call 931.221.3850