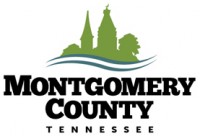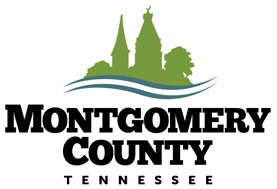 Montgomery County, TN – At their May meeting, Montgomery County was awarded the 2019 Tennessee State Wide Winner of National Donate Life Month Blue & Green Day. County Clerks across the state were challenged to show their support for the organ and tissue donor registry by participating in the annual Blue & Green Day.
"The Montgomery County Clerk's Office was honored to participate and accept the statewide award. We enjoyed getting involved in this important initiative, but we know we did not do this alone," said Kellie Jackson, Montgomery County Clerk.
"We were successful because we ask for donations and our generous Montgomery County citizens choose to give. My office collects over $15,000 annually for this lifesaving program," stated Jackson.
"We were thrilled with the enthusiasm and creativity in this year's Blue & Green Day event, and as in past years, choosing a winner is a challenge, stated Sharon Pakis, Donate Life Tennessee Team leader. The theme this year was "Life is a Beautiful Ride" and Kellie Jackson and her team really thought outside the box with an incredible display featuring original artwork."
"Three of our county clerk employees, Britt Sagar, Brenda Frost and Kim Carmack were instrumental in the design plan and decorations for the office. Carmack painted the artwork. We are fortunate to have many talented people in our office," said Jackson.
Blue & Green Day is just one of the events held during the month of April, which is recognized as National Donate Life Month. This is a time to highlight and educate the need for individuals to register as organ and tissue donors on their state organ and tissue registry.
Currently, more than 113,000 people in the US are waiting for a life-saving organ transplant, 3,000 of those people are in the State of Tennessee. In 2018, 22 Montgomery County residents received a transplant and as of December 2018 – 24 patients are on the transplant waiting list.
For more information or to register to be an organ and tissue donor, please visit www.DonateLifeTN.org