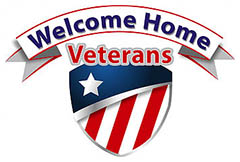 Clarksville, TN – You can be a part of the homecoming our Vietnam Veterans never received on Thursday, September 19th, 2019.
Beginning at 2:00pm in Hangar 3 on Fort Campbell Army Post, the doors will swing open and our Vietnam Veterans will march in to the sounds of the Army band and cheers they have deserved for more than 40 years.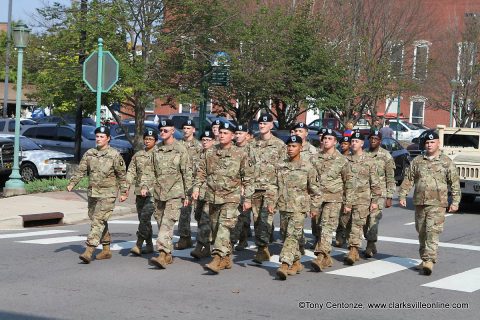 The 5th Annual Welcome Home Veterans Celebration, presented by AARP and Visit Clarksville, in partnership with the Montgomery County Veterans Coalition, is asking that you come be a part of this historic day and help us cheer for them as they make their way through the hangar doors.
Due to the overwhelming attendance of similar events at other military installations, we are asking people to register in advance for event officials to have a more accurate idea of the potential crowd.
Fort Campbell is a restricted access post. Guards at the gates conduct a 100% identification card check of all vehicle operators/passengers and pedestrians entering the installation. In order to be a part of the homecoming celebration on Fort Campbell, those wishing to attend will need to allow up to two hours to access post.
Visitors without a valid DoD Identification card will be required to stop at the Visitor Center at Gate 4 (T.C. Freeman Gate) or Gate 7, show proper identification, vehicle insurance and vehicle registration to obtain an access pass.
For more information and to register, visit www.welcomehomeveteranscelebration.com
Any questions can be directed to Sherry Pickering with the Montgomery County Veterans Coalition at or Frances Manzitto at Visit Clarksville, 931.245.4345 or
About the Welcome Home Veterans Celebration
Hosted in Clarksville, Tennessee September 18th-22nd, 2019, this event celebrates the service and sacrifice of veterans from across the years, miles and conflicts. This is a time of reflection, remembrance and reunion.
Over the five-day event, there will be events for visitors of all ages to enjoy including guest speakers, the American Veterans Traveling Tribute (AVTT) Vietnam Wall, Traveling Korean War Memorial, 9/11 Never Forget Mobile Exhibit and the 5th Annual Welcome Home Parade. This event, in honor of Americas Vietnam War Veterans, welcomes all veteran military personnel and first responders. The Founding Principle of the VVA holds true here. "Never again will one generation of veterans abandon another."
Join us as we celebrate the service, valor and sacrifice of our men and women in uniform.