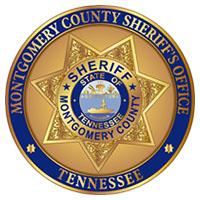 Clarksville, TN – On Monday, September 9th, 2019, Montgomery County Sheriff John Fuson conducted a swearing in ceremony for 11 new Deputies.
Family, friends, and coworkers gathered at the Montgomery County Sheriff's Office to watch James Wall, Cody Evans, Wendi Potter, James Atkins, Chris Bailey, Joshua Clegg, M. Kyle Cox, Shawn Delle, Matthew Falencik, Amy Lamping, and Jennifer Szczerbiak take the Oath of Office.
"We are excited to welcome these deputies to the MCSO family," said spokesperson Sandra Brandon.

"Many of them bring several years of prior law enforcement experience to their new position. We know they will continue to be an asset to our community," Brandon stated.
Wall is assigned to the Courts and Process Division.
Evans and Potter are assigned to the Patrol Division.
Atkins, Bailey, Clegg, Cox, Delle, Falencik, Lamping, and Szczerbiak are assigned to the School Resource Division.