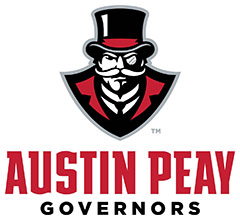 Clarksville, TN – Four of the courts at the outdoor Governors Tennis Courts on the campus of Austin Peay State University (APSU) are being resurfaced in a five week project that began Tuesday after being delayed by rain on Monday.
After a fall season that saw both the Governors men and women's tennis teams host fall tournaments on the Governors Tennis Courts, four of the outdoor courts will be completely resurfaced. The men's team completed the APSU Hidden Duels on Saturday, with work on the courts scheduled to begin Monday, but due to rain, the project began on Tuesday instead.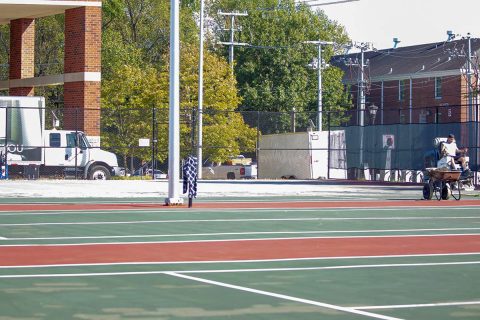 The complete resurfacing project will begin with the courts being sandblasted and then stripped all the way down to the original concrete layer.
After all the layers have been stripped away, the entirety of the four tennis courts will be reconstructed from the bottom layer all the way to the top playing surface.
Once the courts are completely reconstructed, they will be painted and lined, making them ready for competition in the spring.
The women's team will play the first home match of the spring when they take on Chattanooga on January 20th, 2020. Sixteen other home matches are scheduled between the men and women's tennis programs.
With the spring tennis season starting in late January, it is likely that the newly resurfaced outdoor courts do not see much action until the weather begins to warm up later in the season. With the resurfacing project complete, the Governor tennis program will have eight outdoor courts in playing condition.