Clarksville, TN – The Austin Peay State University (APSU) men's basketball head coach Matt Figger has announced the addition of Merdy Mongozi and Elton Walker, the first two signings for the Govs in the 2019-20 early recruiting period.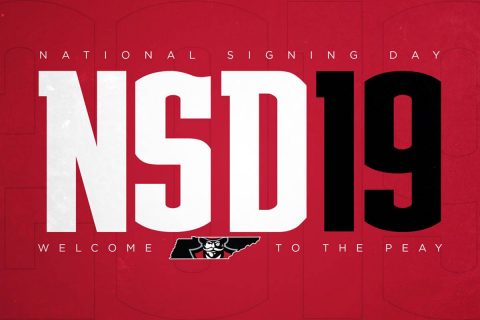 «Read the rest of this article»
Clarksville, TN – Clarksville Online will be bringing your pets from different rescue organizations that are in need of a good home in Clarksville-Montgomery County and surrounding areas. This weeks pets are for the week of November 20th, 2019.
Dogs and cats of all ages, breeds and sizes are available through area animal rescues and shelters, as well as opportunities to help homeless animals through foster programs, donations and help with fundraisers and other family-friendly activities.
Contact a rescue near you to learn more.
«Read the rest of this article»
AAA Predicts More Than 55 Million Americans will Travel for Thanksgiving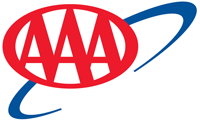 Nashville, TN – AAA says Tennessee's state average of $2.31 is four cents less than last week, four cents lower than one month ago, and 10 cents less than this time last year. Tennessee has the 10th lowest state average in the nation.
Today's national average of $2.59 is two cents cheaper than last week, six cents less than last month and three cents cheaper than this time last year.
«Read the rest of this article»

Clarksville, TN – The first time Isha Cheaye saw a speech-language pathologist working with a child, she knew that's what she wanted to do with her life.
"To an outsider it looks like play, but it's benefiting the child in such a positive way," the Austin Peay State University (APSU) student said. "You don't realize until you have the skills and the lessons and resources that this has an amazing impact on the child's life."
«Read the rest of this article»
Chicago, IL – With nearly half of U.S. adults living with high blood pressure, today, the American Medical Association (AMA) and American Heart Association (AHA) announced new survey results emphasizing the need for health care professionals to receive consistent and frequent re-training in measuring blood pressure (BP).
«Read the rest of this article»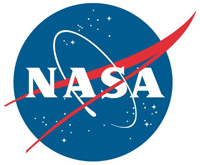 Pasadena, CA – NASA's little robotic explorer will be rolling into Antarctica this month to perform a gymnastic feat – driving upside down under sea ice.
BRUIE, or the Buoyant Rover for Under-Ice Exploration, is being developed for underwater exploration in extraterrestrial, icy waters by engineers at NASA's Jet Propulsion Laboratory in Pasadena, California. It will spend the next month testing its endurance at Australia's Casey research station in Antarctica, in preparation for a mission that could one day search for life in ocean worlds beyond Earth.
«Read the rest of this article»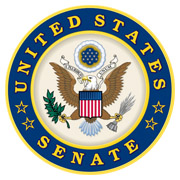 Washington, D.C. – Today, Senator Marsha Blackburn's (R-Tenn.) legislation, S.2710, to prohibit the U.S. export of crowd control equipment to the Hong Kong Police Force, passed the Senate by unanimous consent.
The bill passed alongside Senator Marco Rubio's (R-Fla.) S.1838, the Hong Kong Human Rights and Democracy Act of 2019, which seeks to assess whether political developments in Hong Kong justify changing Hong Kong's unique treatment under U.S. law.
«Read the rest of this article»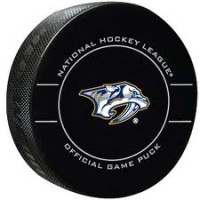 Nashville, TN – The Nashville Predators continue to struggle finding the back of the net, falling behind early, then chasing the game and unable to hold off the Winnipeg Jets, 2-1.
Winnipeg scored just 18 seconds into the game when Patrik Laine completed a classic "give and go" with Kyle Connor to put the Jets on the board, 1-0.
The Predators have been falling behind early in their last series of games and just haven't been able to rally back for a win. The effort has been there, but the goal tending against them has been superior. Tonight it was Connor Hellebuyck for Winnipeg that held off the Predators.
«Read the rest of this article»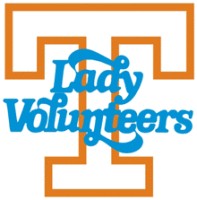 Knoxville, TN – Five players scored in double figures, as No. 23 Tennessee Lady Vols Basketball team topped Stetson, 73-46, at Thompson-Boling Arena on Tuesday night to improve to 5-0 on the year.
The Lady Vols opened with five straight wins for the third season in a row, and they gave head coach Kellie Harper the first 5-0 start of her career.

Junior Rennia Davis and freshman Jordan Horston led Tennessee in scoring with 15 and 14 points, respectively. Sophomore Rae Burrell notched her first career double-double with 10 points and 11 rebounds, while sophomore Jazmine Massengill pitched in 12 points and junior Kasiyahna Kushkituah tallied 11.
«Read the rest of this article»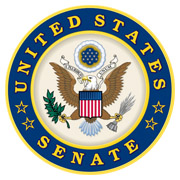 Washington, D.C. – United States Senator Lamar Alexander (R-Tenn.) today said a bill he sponsored, along with three of his colleagues, to reduce the maintenance backlog at our nation's 419 national parks, including the Great Smoky Mountains National Park, is "one step closer to becoming law."
"This legislation could do more to restore our national parks than anything that has happened in the last half century, and the reason we need to restore them is so Americans can enjoy the 419 sites – from the National Mall in Washington, D.C., to the Great Smoky Mountains National Park to the Grand Canyon – for generations to come," Senator Alexander said.
«Read the rest of this article»