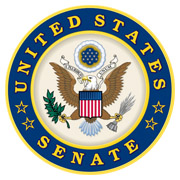 Washington, D.C. – Millions of rural Americans and their businesses are falling behind because they lack access to high speed internet. Earlier this year, I introduced the bipartisan Internet Exchange Act to offset the costs of establishing and maintaining broadband connections.
The legislation will provide a series of grants reserved exclusively for unserved rural areas. In a bid to gain my colleagues' support, I took to the Senate floor to discuss just how critical this legislation is for rural Americans.
To ensure the Beltway establishment heard my call to expand rural broadband, I also wrote an op-ed on the subject for the Washington Times.
«Read the rest of this article»

Chattanooga, TN – Leading with less than three minutes left in the game, the Austin Peay State University (APSU) women's basketball team got four offensive rebounds to consume more than 90 seconds off the clock then sealed the win with back-to-back defensive starts in a 50-49 victory against Chattanooga, Saturday, at McKenzie Arena.
«Read the rest of this article»

Brentwood, TN – Austin Peay State University (APSU) football senior quarterback JaVaughn Craig Rivers has been named Ohio Valley Conference Offensive Player of the Week for the third time in the 2019 season.
«Read the rest of this article»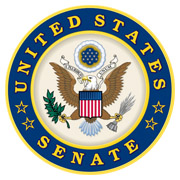 Washington, D.C. – At the Wednesday, November 20th, 2019 Senate health committee hearing, Chairman Lamar Alexander (R-Tenn.) said that Dr. Stephen Hahn is an "impressive choice" to lead the Food and Drug Administration (FDA).
"This is a critical time for FDA, and there is a lot that FDA needs to do – review and approve lifesaving drugs and devices, regulate tobacco and e-cigarettes, complete the ongoing lung injury investigation, protect our nation's food supply, and continue addressing the opioid crisis," Senator Alexander said.
«Read the rest of this article»

Clarksville, TN – Good news keeps arriving for the Austin Peay State University (APSU) football team, which learned it will host Furman in a noon (CT), Saturday, November 30th contest in the first round of the Division I Football Championship at Fortera Stadium.
The winner of the Austin Peay-Furman contest is scheduled for a trip to California to face No. 4 overall seed Sacramento State, December 7th, in the second round of the championship.
«Read the rest of this article»

Nashville, TN – Bridgestone Americas, Inc. (Bridgestone) has announced the industry's first at-scale use of recovered carbon black (rCB) in the tire market as part of its long-standing partnership with Delta-Energy Group, LLC, a market leader for material recovery from end-of-life (EOL) tires.
«Read the rest of this article»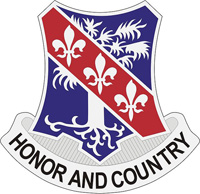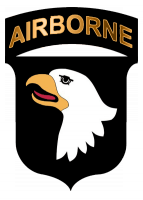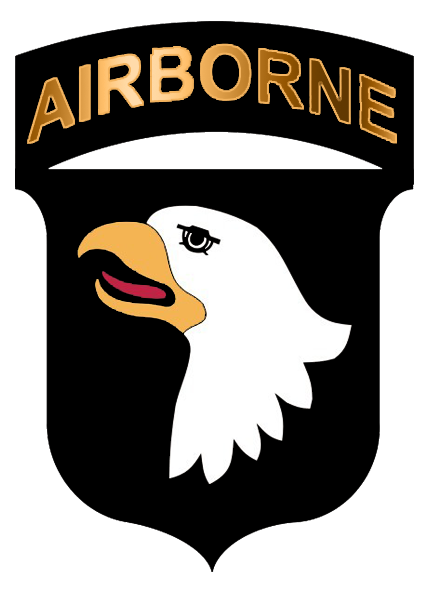 Fort Campbell, KY – The 101st Airborne Division's 1st Brigade Combat Team "Bastogne" said farewell to Col. Derek Thomson and welcomed Col. Robert Born on Saturday, November 22nd, 2019 during a change of command ceremony.
Thomson, affectionately known as "Bastogne 6", and his wife Erin, served the division with distinction for 2 years.
"Over the past 2 years on this journey one word comes to mind," said Thomson. "Gratitude."
«Read the rest of this article»

Nashville, TN – The Tennessee Wildlife Resources Agency (TWRA) reports that a deer harvested in Shelby County has tested positive for chronic wasting disease (CWD). The CWD-positive deer changes Shelby County from being a high-risk CWD county to a CWD-positive county.
Shelby County is already a part of Unit CWD, therefore Unit CWD hunting regulations apply there as well as the deer carcass exportation and wildlife feeding restrictions applying to all high-risk and positive counties.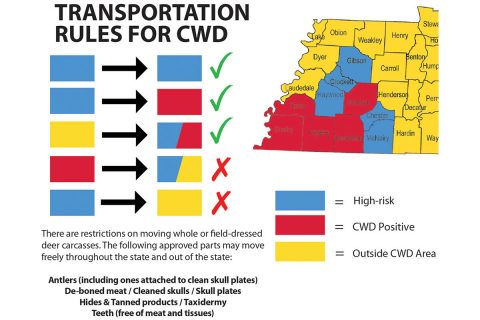 «Read the rest of this article»

Clarksville, TN – Senior Michelle Demarais put what she's learned at the Austin Peay State University (APSU) School of Nursing to practice this summer at one of the nation's most well-known hospitals.
«Read the rest of this article»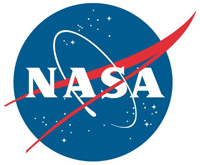 Greenbelt, MD – NASA says LISA Pathfinder, a mission led by ESA (the European Space Agency) that included NASA contributions, successfully demonstrated technologies needed to build a future space-based gravitational wave observatory, a tool for detecting ripples in space-time produced by, among other things, merging black holes.
A team of NASA scientists leveraged LISA Pathfinder's record-setting sensitivity for a different purpose much closer to home — mapping microscopic dust shed by comets and asteroids.
«Read the rest of this article»