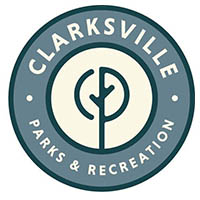 Clarksville, TN – The Tennessee Recreation and Parks Association (TRPA) acknowledged the outstanding achievements of individuals, communities and organizations during the association's 68th Annual Conference in Chattanooga last week.
The Maynard Glenn Award was presented to Clarksville Parks and Recreation's Kayla Malley for her coordination of the Mayor's Summer Night Lights program. The award, given annually by TRPA's Municipal/County Section, is presented to personnel who planned and conducted the most outstanding non-community center recreation program during the past year.
«Read the rest of this article»

Lexington, KY – On the road against the No. 14 team in the country, Austin Peay State University (APSU) women's basketball struggled to find its rhythm on offense end and after falling behind early, were unable to close the gap and fell, 81-52, to Kentucky in Memorial Coliseum.
«Read the rest of this article»

Clarksville, TN – CDE Lightband has earned a Smart Energy Provider (SEP) designation from the American Public Power Association for demonstrating commitment to and proficiency in energy efficiency, distributed generation, and environmental initiatives that support a goal of providing low-cost, quality, safe, and reliable electric service.
«Read the rest of this article»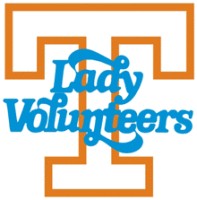 Knoxville, TN – In the first meeting between the teams, No. 20/25 Tennessee Lady Vols basketball team defeated Air Force, 81-54, Sunday afternoon in Thompson-Boling Arena to open the season 7-0 for fifth time in the past 10 years.
With a season-high crowd of 8,032 looking on, nine different players scored for the Big Orange. UT tallied 56 points inside the paint, had 23 points created from 22 Air Force (1-7) turnovers and shot a season-high 54.8 percent from the field. UT knocked down a sizzling 66.7 percent of its shots in the second quarter and 64.7 percent in the third period.
«Read the rest of this article»

Clarksville, TN – A holiday treat chock full of quick changes, outrageous costumes and funny-bone-tickling delights is returning to the Roxy Regional Theatre at the corner of Franklin Street and First Street in Historic Downtown Clarksville this season.
Following last year's sold-out performances, Ryan Bowie and Brian Best will once again bring nearly two dozen colorful characters to life in the holiday hit comedy "A Tuna Christmas", playing December 2nd through December 17th in theotherspace, the 50-seat black-box theatre located upstairs at the Roxy Regional Theatre.
«Read the rest of this article»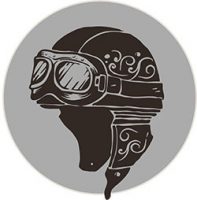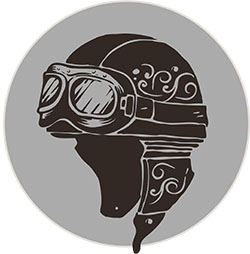 Clarksville, TN – Part one of this story is here.
This installment documents what happened after the crash and follows me to the emergency room and describes my injuries and the medical attention I received.
After the impact with the deer, I was unconscious and bleeding from a gash to my forehead. According to one of my riding partners, David Bearden, not only was I completely knocked out, but I was laying in a pool of blood that he estimated had to be at least a pint.
"You could have bled out" he said. "By the time I got my bike stopped, Jay Christopher was already with you and had you propped up in his lap, trying to stop the bleeding."
«Read the rest of this article»

Clarksville, TN – Clarksville Police say Metro Nashville Police Department (MNPD) traveled to Clarksville and reviewed the video footage at the Exxon and determined it was NOT, the escapees from Nashville.
They still remain at large, but were not actually in Clarksville.

Clarksville, TN – Clarksville Police Department reports juvenile suspects that escaped from the Juvenile Detention Center in Downtown Nashville were spotted at Exxon Station, 4015 Trenton Road in Clarksville around 2:42am.
A team of Metro Nashville Police Department (MNPD) officers is actively searching for four escaped teens, including accused murderers Decorrius Wright, 16, and Morris Marsh, 17, who ran out of the Juvenile Detention Center downtown at approximately 9:44pm Saturday, November 20th.
«Read the rest of this article»
Clarksville, TN – In addition to the stunning display of lights at Christmas on the Cumberland, visitors to McGregor Park this holiday season will be able to enjoy free WiFi access.
The installation of eight WiFi access points in the riverfront park has been a joint effort by the City of Clarksville's Information Technology Department, CDE Lightband and vendors Layer 3 Communications and CommScope.
«Read the rest of this article»

Clarksville, TN – Clarksville Parks and Recreation's Chocolate Affair will be held on Saturday, February 1st, 2020. The Chocolate Affair is a ticketed event that takes place at the Wilma Rudolph Event Center.
More than 15 local and national business vendors will provide bite-sized sweet and savory samples that include chocolate in some form or fashion.
«Read the rest of this article»