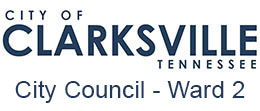 Clarksville, TN – Clarksville City Council person for Ward 2, Deanna McLaughlin, has canceled her Town Hall meeting tonight, Tuesday, January 31st, 2023, due to incoming winter weather.
McLaughlin will hold her next town hall meeting on Wednesday, March 1st, 2023, at 5:30pm at the District One Clarksville Police Precinct located at 211 Cunningham Lane.
She will review and discuss the items that are scheduled to be before the city council for a vote at the March 2nd, 2023 Voting Session.
[470cneter]
McLaughlin will also update attendees on Ward 2 issues that I have been working on with city and county departments.
If you are unable to attend, please feel free to email your feedback and concerns to Deanna.McLaughlin@CityofClarksville.com