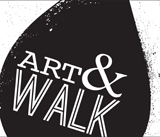 Clarksville, TN – Produced by The Downtown Clarksville Association, First Thursday Art Walk is a free, self-guided tour spanning a 5-block radius that combines visual art, live music, engaging events, and more in the heart of Downtown Clarksville.
The March Art Walk will be held March 2nd, 2023 from 5:00pm to 8:00pm at the shops and galleries on Public Square, Franklin Street, and Strawberry Alley.
The participating businesses are listed below as well as a description of the work they will be exhibiting and services they will be offering during the event.
First Presbyterian Church (213 Main Street)
First Presbyterian Church is thrilled to participate in the First Thursday Art Walk in March 2023 and host local artist Larry Richardson.
Born in rural western Kentucky, Larry Richardson's love of the outdoors led to a career that included an advanced degree in biology, work in parks and wildlife, art publishing, U.S. Senate and currently "a painter of where I like to be." Larry has also written several books, the latest "Tennessee Wilderness – A Legacy Endures."
Larry and his wife, Roberta, live in downtown Clarksville, Tennessee, within a few blocks of the Cumberland River. Many of his paintings are inspired by his surroundings, In fact, he continues to expand a series featuring the river. He is serving on the Board of Trustees at the Customs House Museum and will assume chairmanship in January 2024. He is a member of Oil Painters of America and has served as judge for numerous art contests. In 2021, he was selected as a judge for the Federal Duck Stamp contest, an honor which is bestowed only once in a lifetime. Larry's artwork appears in several shows each year.
.
"I guess you could say I've looked over the shoulders of a lot of great artists I've known, but I've also had formal training. I like realism, not photographic, but more toward an impressionistic style, leaving a loose edge or the gesture of a shadow, inviting the viewer to make the final stroke."
See Larry's artwork at www.cumberlandriverartist.com
Edward's Steakhouse (107 Franklin Street)
Edward's Steakhouse is proud to support the March 2023 First Thursday Art Walk and will feature the Fort Campbell Senior Art Students.
Roxy Regional Theatre (110 Franklin Street)
For those who enjoy the visual arts, the Peg Harvill Gallery, located just beyond the lobby, hosts twelve shows annually featuring locally and nationally known artisans. Shows generally open the first Thursday of each month for our First Thursday Art Walk.
During the month of March, the Roxy Regional Theatre's Peg Harvill Gallery will feature paintings by Gail Meyer to complement the Roxy's productions of The Violet Hour (playing on the mainstage March 9th through March 18th) and Almost Maine (playing upstairs in theotherspace March 27th – April 4th).
Art is an evolving experience for Gail Meyer. Inspired by a spiritual nature, her art reflects nature, life scenarios, Christian themes, and the abstract.
She strives for creativity and innovation in her use of color and texture. Although Gail has formal education in studio arts, she considers herself a self-taught artist. She is a member of the Downtown Artist Cooperative, Artz, the Tennessee Art League, and the Hopkinsville Art Guild.
She is represented in the DAC Gallery, Clarksville, the Tennessee Art League in Nashville, EBSQ Juried Independent Artist and ARTZ in various locations. Gail has won numerous awards for her acrylic paintings, is collected nationally and has been painting for over 25 years.
For more information about Gail Meyer and her artwork, please visit https://gailmeyer.artspan.com
Art Link (116 Strawberry Alley)
ArtLink is proud to support the March 2023 First Thursday Art Walk and will host local artist Ciarra Slifer.
"Hey there! My name is Ciarra Slifer but I also go by CJ. I own Wandern Forge Studio and I am a wife, mother, former full-time nurse, and artist. I spent a long period of 10 years consumed by nothing more than healthcare and in my free time creating."
"It wasn't until I began a journey to become a nurse midwife that I realized I was burnt out a bit. So I took a break and I haven't looked back once because I am fulfilled in this moment by my artwork and my life. My mediums include drawing, painting and woodwork but I dabble in just anything."
"I have lived in Clarksville since 2019 when the Army brought my family here. We are still an active duty family but want nothing more than to stay in Clarksville, as it has truly become a community I love. In over 4 years I have held many hats in the community."
"From hosting events to creating Clarksville Bohomies, which is one of the largest plant groups locally. Now working for Artlink as their Social Media Director, where I truly get to be as creative as I want. I want nothing more than to build a positive community and feel more than ever now art is helping me."
"My artwork or pieces are centered heavily around immersing oneself in nature and becoming mindful. We can learn a lot about ourselves when we take time to breathe and slow down. I know this is said often, but truly it is important and I feel my art reflects this. So, that's me and if you are up to chat more join the facebook group Clarksville Bohomies, message me on one of my socials, or come into Artlink Thursday to Sunday and see if you can't find me."

We also have 3s company the local band playing in the studio live too.

Let's get social!
Artlinkclarksville.com
Facebook.com/artlinkclarksvilletennessee
Instagram.com/artlinkclarksville
The Customs House Museum (200 South Second Street)
Museum Exhibitions
Waiting Room: A Print Series by Belgin Yucelen
March 3rd – May 30th | Harvill Gallery
Created by the artist during the 2020 shutdown, Waiting Room is a print series depicting people in isolation and their windows to the outside, beyond reach. Originally from Turkey and now based in Colorado, Belgin Yucelen's art remains true to the desire to create meaning and beauty in subtle simplicity.
Elena Burykina: Brushed Expressions
March 3rd – May 21st | Jostens Gallery
Elena Burykina is a figurative artist based in Chattanooga. As a child in Ukraine, she received a classical art education which she used for over a decade as an architect. Now as a full-time artist, her focus is portraiture, where she seeks a connection with the model to explore their personalities, moods and thoughts.
The Poetry Around Us: Women Painting the Outdoors
March 4th – May 28th | Crouch Gallery
Capturing the beauty of the outdoors across painting mediums and geographical locations, this invitational exhibit features works of art from more than a dozen award-winning, nationally-recognized women artists.
Extracurriculars: Activities at Burt High School
Through February 26th | Harvill Gallery
Burt High School operated from 1923 to 1970 and was the only all-Black high school in Montgomery County, serving as a bedrock in the community. Take a look back at these school days, and share some school memories of your own, in this Collections Spotlight.
Maria D'Souza: From Dreams
Through March 26th | Orgain & Bruner Galleries
Using the world's most iconic animals as the raw form, Maria D'Souza combines design, color and dimension to create beaded skull works that stylistically range from western to contemporary.
Art of the Horse
Through April 9th | Kimbrough Gallery
This invitational show features a variety of 2D and 3D works of art inspired by the equine. Artists include Jill Soukup, Mary Ross Bushholz, Sandy McDaniel, Rox Corbett, Anni Crouter and more.
A Woman's Room
Through April 16th | Lobby
From hairpins to high heels and anything in-between, check out this selection of artifacts from the Museum collections pertaining to women's fashion.
Museum Events
First Thursday Art Walk
March 2nd | 5:00pm – 8:00pm
Free to the public
The Museum offers free admission during First Thursday Art Walk from 5:00pm – 8:00pm. Philly King food truck will be serving up delicious eats in the Courtyard.
Downtown Artists Co-op (96 Franklin Street)
POWER ON is the premier event of EyeSmile Studio. Designed to blend traditional and contemporary display methods, this avant-garde presentation style will certainly capture the viewers' attention.
POWER ON is more than experimental presentation; it is the gallery debut event of digital created art / digital print art. In this contemporary style, work is created in a digital environment and displayed in its printed form.
In the POWER ON experience, the viewer will enjoy a unique viewing environment interlaced with a diverse and coalesced display of Stephen's artistic passions.
It is our hope, this event brings a smile to your eye.
EyeSmile Studio
From Stephen's 2019 show where he remarked in his artists statement on being blessed to make the eye smile, he knew from that moment, those words would serve as the foundation of Eye Smile Studio.
The primary premise of the studio is providing digital created art and graphic design, generating a separate lane of effort from his Fine art photography. The intent of his studio is to offer visual art that makes the eye smile.
About the Artist:
Stephen Schlegel is a contemporary visual artist with artistic passions in digital created art, digital print art, graphic design, and photography. He is a retired US Army Veteran with 24 years of service.
Also, he earned a Bachelor of Fine Arts from Austin Peay State University in graphic design, with additional emphasis in photography and studio art. Combining the art education from APSU with over 20 years' experience with digital art, Stephen brings a unique perspective and out-of-the-box methods and techniques.
Stephen is invested in the community. He has been an active and participating member of the Downtown Artists Cooperative Art Gallery Since 2018 and he provides enduring photography and graphic design services to local non-profit organizations and businesses.
Stephen's approach to digital created art rests on the principle of curiosity over expectation, he notes, I guide the works progress – letting it develop its own unique identity. Using varying techniques, Stephen creates each piece following this principle. His work is fresh and original, offering the viewer a unique visual experience.

His approach to Photography is intentional and purposeful. Calculating time and light, he sets the conditions for each work, creating mood and projecting the best possible outcome of the composition. As a traveling artist, Stephen works both in studio and on location.

Stephen's work resides in private and corporate collections throughout the Clarksville community, Nashville, North Carolina, Alaska, Ireland, Italy and Spain.
Hope to see you on March 2nd 5:00pm -8:00pm at the opening reception.

Open Thursday & Friday 12:00pm – 4:00pm, Saturday, 9:00am – 5:00pm, Sunday 12:00pm-4:00pm, and by Appointment.

Twitter – @Clarksville_DAC
Instagram – @downtown.artists.cooperative
Facebook – @clarksvilleartists
The New Gallery (732-744 Joseph Street Austin Peay State University)
The New Gallery is Austin Peay State University's 1500 sq' white cube contemporary art gallery operated by the Department of Art+Design. The New Gallery brings in nationally and internationally recognized contemporary artists to Clarksville for exhibitions, lectures, workshops, class visits, and studio visits with students.
Echoes: Rick Griffith – Acuff Chair of Excellence
"Rick Griffith is a graphic designer and master letterpress printer. His work is an erudite exploration of language, history, politics, science, music, and ethics—typographically-focused and relevant," states director of The New Gallery, Michael Dickins. "Known as a passionate advocate for design, Griffith joins us this semester as the Acuff Chair of Excellence teaching a course entitled Design History Praxis.
For more information: www.apsu.edu/art-design/thenewgallery/pastexhibitions2/2022-2023b/rickgriffith.php
The New Gallery
730 Joseph Street
Clarksville, TN
** Parking– visitors can park in the Mass/Comm Building on campus and walk over to the APSU Art + Design building.
Be Sure To Stop In and See These Other Venues During The First Thursday Artwalk
Mildred & Mables – 109 Franklin Street
Couture Crush – 101 Franklin Street
Hudubam Booktraders – 110 Franklin Street
Pups, Plants & Goods – 117A Strawberry Alley
River City Clay – 115 Franklin Street
City Boy Country Life – 120 Franklin Street (suite 114)