Topic: Roxy
New center 'will drive investment in downtown'
Clarksville, TN – Clarksville Mayor Joe Pitts is encouraging the City Council to move forward with the purchase and transformation of the Roxy Regional Theatre into a modern downtown performing arts center.
The Council is expected to vote Thursday, February 4th, 2021 on whether to buy the building at 100 Franklin Street from Roxy Productions Inc.
«Read the rest of this article»

Clarksville, TN – Start out the new year with a delightful romp through the world of a coterie of animals which have captivated young and old alike for over a century. The tales of beloved author and illustrator Beatrix Potter take center stage at the Roxy Regional Theatre in "Flopsy, Mopsy & Cottontail" for four consecutive Saturday afternoons, January 17th – February 7th.
Join Peter Rabbit, Flopsy, Mopsy and Cottontail, when they meet Mr. McGregor, Jemima Puddle-Duck, Samuel Whiskers, Mrs. Tiggy-Winkle and Mittens, Moppet and Tom Kitten, all in this wonderful, colorful revival of the Beatrix Potter classics.
«Read the rest of this article»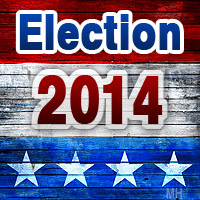 Clarksville, TN – Tomorrow, Tuesday October 3rd, is Tennessee's General Election. Ballots will be cast on a range of offices and issues. Clarksville will also be electing the Mayor for the next four years. The candidates are Mayor Kim McMillan, City Councilman Bill Summers, and City Councilman Jeff Burkart.
Current Clarksville Mayor Kim McMillan was sworn into office in January of 2011. When she was elected, her first goal was to reestablish the trust and integrity in the Mayor's office. She came into office with two decades of experience representing the citizens of Clarksville-Montgomery County.
«Read the rest of this article»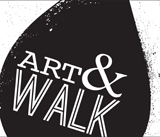 Clarksville, TN – The June Art Walk will be held June 5th from 5:00pm to 8:00pm at the shops and galleries on Public Square, Franklin Street, and Strawberry Alley. The participating businesses are listed below as well as a description of the work they will be exhibiting and services they will be offering during the event.
Produced by The Downtown Clarksville Association, First Thursday Art Walk is a free, self-guided tour spanning a 5-block radius that combines visual art, live music, engaging events and more in the heart of Downtown Clarksville. «Read the rest of this article»

Clarksville, TN – A jaded Hank Williams Jr. fan, a man basking in the glow of the morning after, a Middle Eastern immigrant seeking a room to rent, a middle-aged man with a fear of spiders and dentists — these are just a handful of the various characters who will take the stage of the Roxy Regional Theatre's theotherspace this month.
For three nights only, beginning March 19th, four original one-acts by area playwright Darren V. Michael will be treated to a readers theatre production in "Brief Encounters: A Night of Short Plays".
«Read the rest of this article»

Clarksville, TN – The eternal battle of the sexes takes a witty and suspenseful turn in the Roxy Regional Theatre's 29th annual Shakespeare offering, the timeless comedy "Much Ado About Nothing", March 7th-15th.
Taylor Galvin and Brandon Beach star as reluctant lovers Beatrice and Benedick, whose endless witty sparring threatens to keep them apart forever. Meanwhile, the two young lovers Claudio and Hero, played by Michael Spaziani and Michelle Foletta, are to be married imminently but for the devious scheming of a resentful prince looking to thwart the nuptials.
«Read the rest of this article»
New location for Pepper Palace now open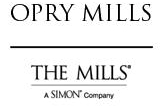 Nashville, TN – Opry Mills, the largest outlet and value retail shopping destination in Tennessee, continues to enhance its unique brand of shopping with the future additions of Buckle and Icing®, plus a recently reopened location for Pepper Palace.
These new stores build upon the excitement of Opry Mills' recent announcement of the state's first True Religion Outlet, which is scheduled to open this April.
«Read the rest of this article»

Clarksville, TN – "The Emperor's New Clothes," "The Princess and the Pea," "The Swineherd," "The Steadfast Tin Soldier," "The Little Match Girl" and "The Ugly Duckling."
Suspend your disbelief for a moment, and let the master of the fairy tale take you on an enchanting journey in "Tales of Hans Christian Andersen" at the Roxy Regional Theatre, January 18th through February 8th.
«Read the rest of this article»


Clarksville, TN – The City of Clarksville Parks and Recreation Department Summer Youth Program will begin June 3rd with the opening of program sites and will end July 12th. This year's theme is "It's a Jungle Out There!"
The Summer Youth Program is a six-week day camp-type program that is offered each summer to youths, ages 6-16. Gyms at various locations are staffed with directors and assistants, who will help with playtime activities and provide free, instructional classes such as gymnastics and karate.
«Read the rest of this article»
Clarksville, TN – Welcome to the second installment to introduce Clarksville to members of your downtown business community.  Our first post featured Ingredients, and we will continue with these post until all the DCA business who wish to participate have been featured.
I am excited to share all these with you, and hope you enjoy getting to know your downtown merchants, restaurant owners better. «Read the rest of this article»