Topic: 5G Wireless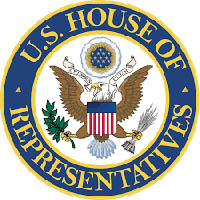 Washington, D.C. – This week, Representative Mark Green traveled to Munich alongside other Members of Congress for the German Marshall Fund's 17th Annual Congress-Bundestag Forum (CBF). Since its inception in 2004, the Congress-Bundestag Forum has developed connections among U.S. and German lawmakers and facilitated discussions on a variety of transatlantic policy issues.
Representative Green said, "My visit to Munich provided the opportunity to have important conversations about the common policy priorities between the United States and Germany, and I appreciated my discussions with members of the German Bundestag as we continue to work together on transatlantic issues affecting both of our countries."
«Read the rest of this article»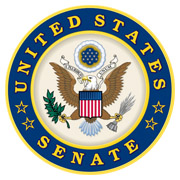 Washington, D.C. – The world is a safer place without terrorist Qasem Soleimani. Soleimani was a ruthless terrorist with the blood of Americans on his hands.
For eight months, Iran has engaged in increasingly violent attacks against United States interests in the region, while President Donald Trump has responded through economic and diplomatic means.
President Trump's maximum pressure campaign has now put the ball in Iran's court.
We thank our brave service members, including those at Fort Campbell, for protecting our great nation.
«Read the rest of this article»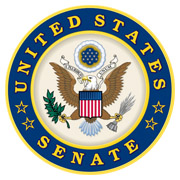 Washington, D.C. – On Thursday, January 9th, 2020, Senators Marsha Blackburn (R-Tenn.), Joe Manchin (D-W.V.), James Lankford (R-Okla.), Jon Tester (D-Mont.), and John Kennedy (R-La.) sent a letter to Federal Communications Commission Chairman Ajit Pai urging the FCC to take proper precautions to ensure that the 5G fund realizes its potential without expanding the digital divide.
"While 5G implementation is vital to our continued growth and prosperity, we must remain cognizant of the fact that 23% of rural Tennessee communities remain unserved or underserved," Senator Blackburn said.
«Read the rest of this article»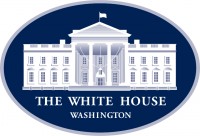 Washington, D.C. – Promoting economic prosperity for all, President Trump's pro-growth policies have led to an economic boom that is lifting up Americans of all backgrounds.
Since President Trump's election, more than 7 million jobs have been added to the economy.
For the first time on record there are more job openings than unemployed Americans.
«Read the rest of this article»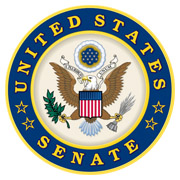 Nashville, TN – This August's work period has gone by in a flash! Traveling to nearly 40 counties throughout our state helped me determine how I can make life a little easier for my fellow Tennesseans. I'm ready to get back to D.C. and put everything I've learned over the past few weeks to good use.
Tennesseans should be able to receive quality health care close to home, when and if they need it. Folks in Dickson County weighed in on my Rural Health Agenda, which will establish or expand medical facilities and bring more providers to rural areas.
«Read the rest of this article»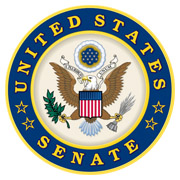 Washington, D.C. – On Sunday, July 7th, 2019, U.S. Senator Marsha Blackburn (R-Tenn.) joined Charles Payne on set for an exclusive interview on Fox News' Sunday Morning Futures.
On Social Media Privacy
"Now, you have the virtual space underpinning literally every industry and so much of Americans' transactional life. They want to make sure their, as I say, their 'Virtual You' is protected."
«Read the rest of this article»
Introduced: The Accountability for Care of Unaccompanied Alien Children Act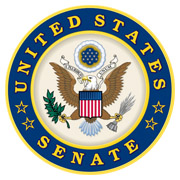 Washington, D.C. – Things are heating up here in Washington! Keep reading for a look at what I've been up to as May draws to a close.
The human trafficking situation on our southern border is heartbreaking, and we have a responsibility to ensure children traveling alone are placed with responsible adults who will keep them out of harm's way.
My new bill will hold government agencies accountable by ensuring every decision made keeps the child's best interests in mind.
«Read the rest of this article»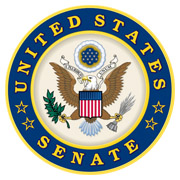 Washington, D.C. – On Tuesday, May 14th, Senators Marsha Blackburn (R-Tenn.) and John Cornyn (R-Texas) introduced the Sharing Urgent, Potentially Problematic Locations that Yield Communications Hazards in American Internet Networks (SUPPLY CHAIN) Act.
The legislation directs the Secretary of Commerce to coordinate with the heads of appropriate federal entities and conduct ongoing reviews of the information and communications technology marketplace and its supply chain.
«Read the rest of this article»
AT&T
This Lays the Foundation for Future Mobile 5G Wireless Connectivity Locally in Clarksville.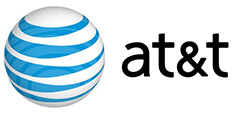 Clarksville, TN – AT&T* is proud to make the best network according to America's biggest test1 even better by announcing the launch of 5G Evolution network technologies in Clarksville today. This is one of the 239 markets where this technology is live. We plan to offer 5G Evolution in over 400 markets by the end of the year. In the first half of 2019 we plan to offer nationwide coverage, making 5G Evolution available to over 200 million people.
5G Evolution markets are locations where we've deployed technologies that enable a peak theoretical speed for capable devices of at least 400 megabits per second.2 With 5G Evolution technologies, AT&T is laying the foundation for our path to mobile 5G. With 5G Evolution residents and businesses of Clarksville will experience the next generation of mobile connectivity.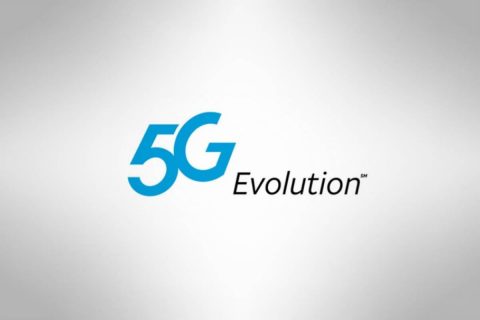 «Read the rest of this article»