Topic: 5th Special Forces Group

Clarksville, TN – The Austin Peay State University Military Alumni Chapter and National Alumni Association will host the APSU Military Alumni Chapter Dinner at 6:00pm on Friday, March 19th, as part of APSU's spring 2021 Homecoming activities.
«Read the rest of this article»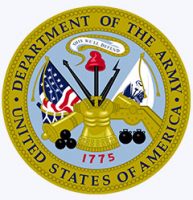 Joint Base San Antonio-Fort Sam Houston, TX – Contracting professionals at Fort Campbell, Kentucky, are posturing to provide their mission partners immediate support as part of the whole-of-government effort in response to the COVID-19 Cornavirus pandemic.
Following the approval of additional forces to the Southern border by Defense Secretary Mark Esper at the end of March, leaders from the 922nd Contracting Battalion and 3rd Brigade Combat Team, 101st Airborne Division (Air Assault) at Fort Campbell conducted a joint operational area circulation.
«Read the rest of this article»
Fort Campbell, KY – Parachute Riggers from the 5th Special Forces Group (Airborne) are no longer sewing chutes, but masks instead, at Fort Campbell, April 15th, 2020.
With Airborne operators and operations at a Mission Essential stance due to the COVID-19 Coronavirus Pandemic, the 5th Group Riggers, normally tasked with maintaining parachutes, are now using their skills to sew required face masks for members of the Group.
"Naturally riggers are professional sewers," said Staff Sgt. Ryan, the noncommission officer in charge of the Rigger section. "We all go through sewing school while we are in Advanced Individual Training."
«Read the rest of this article»
Primm, NV – The sun burns hot over the Nevada desert as racers from all over the country line up custom-built off-road vehicles. An unusual sight is taking place at the end of the race line, and most racers cannot believe what they are seeing.
In a class of their own, on vehicles loaded with weapons and built to be more at home in a war zone, is an Operational Detachment Alpha special forces team.
Green Berets with the 5th Special Forces Group (Airborne) raced their Ground Mobility Vehicle 1.1s against vehicles specifically built for off-road racing, March 6th, 2020, at the Mint 400, "the oldest and most prestigious off-road race in America."
«Read the rest of this article»
Fort Campbell, KY – Soldiers and spouses from the 5th Special Forces Group (Airborne) gathered for a potluck to celebrate "Galentine's Day" at the Deeks Language Lab, Fort Campbell, KY, February 11th, 2020.
"Galentine's is basically an all-female Valentine's" said Quan Garcia, event coordinator for the Family Readiness Group. She added the point of Galentine's is "to love each other, get together and make friends."
The potluck was an array of homemade recipes.
«Read the rest of this article»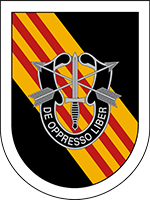 Louisville, KY – When 5th Special Forces Group (Airborne) Soldiers at Fort Campbell, Kentucky, are thought of by most people they think of true American grit. A long lineage of America's finest Soldiers answering the nation's call. This call comes with a package of physical fitness, advanced weaponry, and optics, with expanded training from some of the most unconventional means, allowing Soldiers to think "outside of the box" and provide an innovative approach to problem-solving.
However, the Special Forces do not just seek this training internally within the U.S. Department of Defense; they partner with globally connected companies and industry leaders. These companies provide an integrated training opportunity for Soldiers.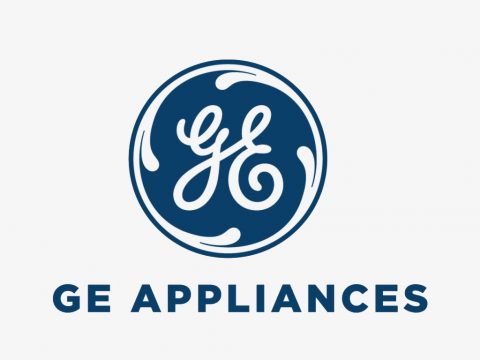 «Read the rest of this article»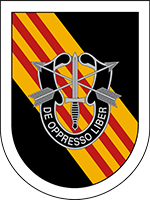 Fort Campbell, KY – Two organizations partnered on Friday, October 25th, when 5th Special Forces Group (Airborne) hosted a fitness challenge for the United States Army Warrior Fitness Team at Fort Campbell, Kentucky. Among the attendees were two of the top 20 CrossFit athletes in the world. Noah Ohlsen, who placed 2nd at the 2019 CrossFit Games, and the U.S. Army's own Capt. Chandler Smith, who placed 15th.
Fitness can be paramount when you're a member of one of the most elite fighting forces in the U.S. Army. While CrossFit has gained much popularity in today's military, it is widely used throughout the special operations community.
«Read the rest of this article»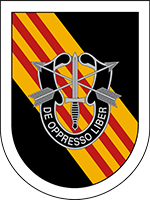 Fort Campbell, KY – The Austin Peay State University (APSU) Governors softball team worked out with members of 5th Special Forces Group (A), but the hardest part of their day was learning about Green Berets they'll represent in their upcoming season.
"The most important part of today was coming out to this field and being able to realize that there are more important things than softball," said APSU head coach Kassie Stanfill. "It's a huge honor for my team to wear these names on their jerseys and it's amazing that we are getting an opportunity to represent a family that's lost someone."
«Read the rest of this article»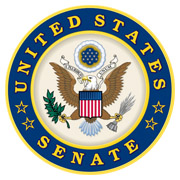 Nashville, TN – Senator Marsha Blackburn (R-Tenn.) gave the following statement on the news that Turkey has launched an offensive military operation in northern Syria:
"For years, American forces, including Tennessee's own elite 5th Group out of Fort Campbell, have stood alongside our Syrian Democratic Forces (SDF) Global Coalition partners to provide safety and security to Syria. Each time the possibility of American withdrawal from the region has been presented, I have called for a second look at the impacts of such a decision.
«Read the rest of this article»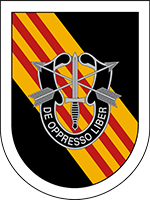 Fort Campbell, KY – Six hours of game time in the hot sun may have played a key role in the flag football champ's crushing 29-point-victory during 5th Special Forces Group (Airborne), also known as the Legion, during the unit's 58th Anniversary events this week.
Soldiers, friends and family members from 2nd and 3rd Battalion, 5th SFG(A), faced off in the championship game after eliminating opposing teams throughout the day in a single-elimination tournament on Wednesday.
Players from the 3rd Battalion, 5th Special Forces Group (Airborne), flag football team took up the field early in the afternoon and fought their way though two other teams before making it to the final matchup.
«Read the rest of this article»