Topic: Amanda Harrison
New date: Thursday February 4th, from 5PM TO 8PM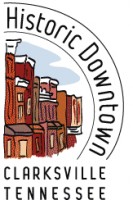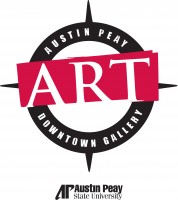 The APSU Downtown Gallery on Strawberry Alley will feature artist Mike Mitchell.  Mitchell, a.k.a. mikewindy, has been known to equate his calling to that of an athlete. The physical exertion required to create a complicated sculpture or painting isn't all that different than the effort put forth by a baseball or basketball player.
"The moves I make in the studio often feel like the moves I make on a court," he said in an artist's statement. "Performing/exhibiting in a square gallery or playing on a rectangular field. Letting the hammer do the work is much like letting the golf club swing itself. Babe Ruth and Pablo Picasso are twin giants separated at birth."
He went on to receive an M.F.A. from the University of Memphis, but next month he'll return to Clarksville to exhibit his work in a new show, "Rise and Fall," at the Austin Peay Downtown Gallery. The show runs from Feb. 4 – 27, with an opening night reception from 5 to 8 p.m. to coincide with the area's First Thursday Art Walk.
The show will also feature work by Brotherhood of the Harvest, a collaborative sculpture/performance art duo made up of Mitchell and Steve "Uncle Stevo" Marrazzo. «Read the rest of this article»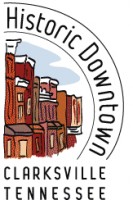 You're invited to join the merchants of Historic Downtown Clarksville for The monthly Art Walk, on November 5th from 5 – 8 p.m. Kendall Welsh from ARTifacts sent us this information about November's artistic extravaganza.
Opening at the Downtown Artist Co-op is Cliff Whitakers new show "Visions of My World". The show opens Thursday, November 5 with a reception from 5-8 p.m. It will be on exhibit in the gallery until 28 November. Cliff Whittaker is a photographic artist who specializes in mid-19th century-style impressionist images. He has studied and been influenced by the French Impressionist works of artists such as Manet, Pissaro, Monet, Renoir, Degas, Van Gogh and others of that period. His work is often mistaken initially as oil on canvas painting.
His work involves every day activities along Franklin Street and inside businesses such as Hodgepodge, Blondie's, Front Page Deli and Blackhorse Pub. Cliff says that his art is more like that of a contemporary historian in that his candid images show people and places as they are in that instant. And, maybe some time in the future people will look back at those images and remember their own impression of "the good ol' days."
ARTifacts will feature the booths of Ashley Richardson, John Glass & Ginger Murvey-Beirus. «Read the rest of this article»
In the eight months since it opened Linda Cain's business Vision's Metaphysical Boutique has become one of the foundations of Franklin Street in Clarksville, TN. Visions specializes in catering not just to the body, but also to the mind and soul. Her shop is located just across from the Roxy Regional Theatre at 101 Franklin Street, the intersection of Franklin Street and South Third Street.
«Read the rest of this article»
The Downtown Artist's Co-Operative will host their monthly Art Walk and the 2009 Open Exhibition on April 2 from 5-8 p.m.  in historic downtown Clarksville.

The US Bank and the APSU Department of Art will be hosting the 2009 Open Exhibition for all artists from Montgomery County and surrounding areas.  The reception will be at the DAC Gallery from 5-8 p.m. on April 2nd in conjunction with the First Thursday Artwalk.
The Open Exhibition is an opportunity for all artists over 18 years of age to exhibit and sell their work and help raise money for college art scholarships.  To date thirteen art majors at APSU have received the US Bank Scholarship.  We would like to thank you for your support and encourage your participation in the 2009 Exhibition. «Read the rest of this article»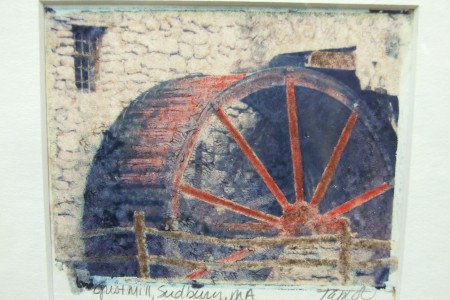 The Downtown Artists Cooperative will host the monthly Art Walk on Thursday, March 5 with an Open House reception at DAC  from 5-8 p.m.
ARTifacts, 124 Strawberry Alley, will feature Kate Johnson, Elizabeth Klein and Jo Rhodes.
Kate Johnson has always loved art, but has not always been an artist.  After graduating from West Point in 2000, she served five years in the Army as a member of the Signal Corps spending most of her Army time at Fort Campbell with the 101st Airborne division.  Specializing in wall murals and portrait art, Kate has carved a niche for herself in the Clarksville community.  She can create paintings/murals on canvas so you can take the art with you where ever you may go! «Read the rest of this article»
Downtown Clarksville's Art Walk  will be held on Thursday, February 5th from 5 – 8 p.m.

Hodgepodge will host its first mother/daughter team of artists:  Sophia Eisenbart, a 16 year-old high school student, has been drawing and painting for five years. Her art is influenced by Dan Hiller. Elizabeth Valdez is a self taught contemporary painter who loves to try different mediums,including photography. She is originally from the Caribbean, but has lived here over 20 years.  Her art reflects some of her experience and travels around the county. «Read the rest of this article»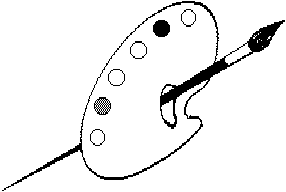 The first ArtWalk of 2009 steps off Thursday, January 8,  at 5 p.m. in historic downtown Clarksville.
A reception for the exhibit, "Les Fauves Clarksville" will be at the Downtown Artist's Co-op Gallery at 96 Franklin Street between 5 and 8 p.m.  Featured artists are:  Terri Jordan, Tammy Dohner, Malcolm Glass, Mitzi Cross, Peggy Bonnington, Gail Meyer, Heidi Hopkins, Connie Livingston-Dunn, Winnie Bagley, Lynn Stanley, Kathleen Chute, Martha Yanchyshyn, Eunice Kern, Betty Liles, and Nada Fuqua.   
Visions Metaphysical Boutique will host three artists this month.  Deborah Chandler who specializes in landscapes in oil; Afton Chandler who works in acrylics for her modern, expressive works; and Amanda Harrison, who also works in acrylics. Patrons will also find the works of Judy Lewis on display at Rogate's Boutique. 
Many businesses will remain open late in support of Art Walk.