New date: Thursday February 4th, from 5PM TO 8PM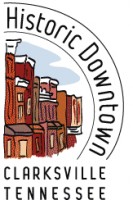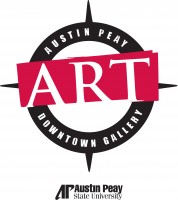 The APSU Downtown Gallery on Strawberry Alley will feature artist Mike Mitchell.  Mitchell, a.k.a. mikewindy, has been known to equate his calling to that of an athlete. The physical exertion required to create a complicated sculpture or painting isn't all that different than the effort put forth by a baseball or basketball player.
"The moves I make in the studio often feel like the moves I make on a court," he said in an artist's statement. "Performing/exhibiting in a square gallery or playing on a rectangular field. Letting the hammer do the work is much like letting the golf club swing itself. Babe Ruth and Pablo Picasso are twin giants separated at birth."
He went on to receive an M.F.A. from the University of Memphis, but next month he'll return to Clarksville to exhibit his work in a new show, "Rise and Fall," at the Austin Peay Downtown Gallery. The show runs from Feb. 4 – 27, with an opening night reception from 5 to 8 p.m. to coincide with the area's First Thursday Art Walk.
The show will also feature work by Brotherhood of the Harvest, a collaborative sculpture/performance art duo made up of Mitchell and Steve "Uncle Stevo" Marrazzo.
Downtown Artists Coop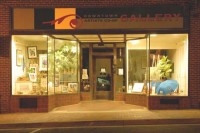 Becky Keene, this month's featured artist at the Downtown Artists' Co-op, has lived in Clarksville most of her life.  She started drawing at a young age and later took up painting.  When her children left for college, she needed something to fill the gap and started taking photography at APSU through the community school of the arts.  She states, "This show is digital, but I still love the darkroom and black and white."  Becky is also exploring jewelry making, which will be part of this show, as well.
ARTifacts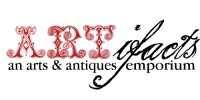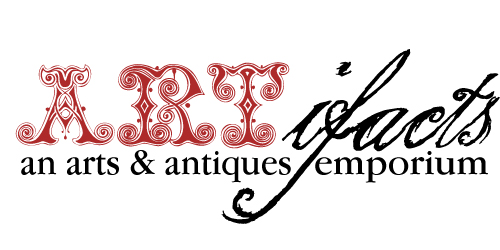 ARTifacts Emporium, will be featuring Nicole Schaaf, Tammy Dohner & Rachel Ison
Rachel Ison has been involved in different crafts all her life.  She's been creating jewelry for the past couple of years, and got started when visiting Clarksville's bead store, Busy Beads & Moore owned by Sylvia Moore.  "I fell in love immediately with the artistic craft," states Ison.  Less than a year later, she started teaching classes there and soon will teach at Artifacts Emporium.  Rachel found that she absolutely loves working with gold, silver, copper, brass and steel wire. She tries to create something new every day using wire wrapping and wire sculpting techniques; of course, it's always fun to incorporate beads, gems, and other findings to create something beautiful and unique.
Nicole Schaaf is the handcraft vendor ARTifacts is featuring for February. Nicole, is a 38 year old mother of 3 young girls, who keep her very busy.  She started scrapbooking 9 years ago and just closed a retail store, Scrappin' Ever After, here in Clarksville, TN, where she was a co-owner. She has taught classes in scrapbooking and home decor projects across middle Tennessee for 5 years now. Now, she has branched out from scrapbooking into mixed media works on anything that will "sit still long enough to put paper and paint on it."
Tammy Dohner, antique dealer, comes from a family of collectors. She says, "If you bought one of something, pretty soon the whole family was on board and you were suddenly a collector — stuffed animals and dolls (my sister), bottle caps and all things automotive (my brother), perfume bottles and domestics (me), pig figurines (my mom), anything that can be fixed someday (my dad).  I love the idea that vintage and antique items have a past and I wish I could know all their stories."
The FrameMaker

The FrameMaker on N. 2nd Street will feature Zach Finney. A native of Clarksville, Zack Finney is a senior at Austin Peay State University, pursuing his BFA degree in studio art, with a concentration in photography. His current work showcases an interest in family history and the disconnect of long generational gaps. The selected works capture time-honored imagery that focuses on the cultural aspects of heritage and the emotional attachments of nostalgia.
Hodgepodge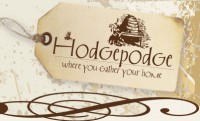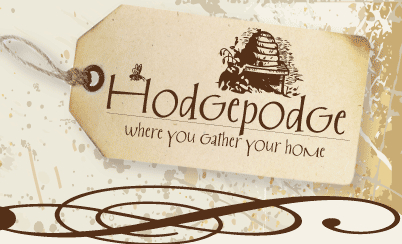 Hodgepodge will feature the photographic stylings of Alicia Archuleta and some of her Kenwood High School students.  Alicia says of her own work, "As an artist I have a tendency to focus on things in the everyday world, with hopes that I may show someone a different way of viewing them. I believe that even the most simple items have an untapped beauty."   Under the instruction of Archuleta, the students have been encouraged to explore their talents and pull together a show.  The students chose the title "Song of Sight: The Songs in Our Heads" as the inspiration for their work and titles. Their raw talent is amazing to look at as they continue to try different digital techniques and shooting styles to find their full visual voice.
Ingredients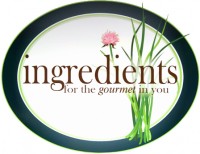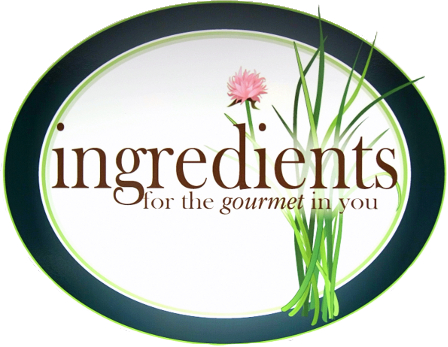 Ingredients' artist is new to the area, Charlotte Nelms.  Ms. Nelms was born and reared in Oregon but as a military spouse has lived and continued her art studies all over the North America and European continents.  Recently returned from Germany she has now chosen to settle in Clarksville and is excited to portray in her favorite mediums of pastel and watercolor the American landscapes she loves.  Water is a theme that frequently reoccurs and whether it is place or rushing, reflective or totally abstract it inspires her.  The past thirty years have brought Charlotte numerous award and prizes for her work in Canada, California, Germany and Texas.
Corey Sibley owner of C&K Soul Foods Catering and Personal Chef Services is the Culinary Artist featured at "ingredients".  Chef Corey is the Premier Chef who loves to cook and serve. He is a third generation cook, grandson of Hattie Mae Sibley, who once cooked for President Eisenhower.  In honor of Black History Month, Chef Corey will be preparing African American Historical Dishes such as sweet potato pie, Salmon patties (fried), hoppin' john (black-eyed peas and rice) and hot water cornbread.  Please stop in "ingredients" and taste these wonderful dishes and visit C&K website at www.chefcorey.com.
The Roxy Regional Theatre
The Peg Harvill Gallery, located in the Roxy Regional Theatre, Clarksville's Center for Arts and Education, will feature Austin Peay artist and faculty member Cindy Marsh. The cast of RING OF FIRE: THE MUSIC OF JOHNNY CASH will be performing in the lobby where patrons can enjoy Cindy's art and purchase advance tickets for the hit musical.
Visions Metaphysical Boutique
Visions Metaphysical Boutique will be featuring new work from Amanda Harrison.  Ms Harrison's work is modern, acrylics.  Also, featured will be modern/abstract acrylics by Afton Chandler; oils from Cathy Ward.