Topic: Antiques
Clarksville, TN – Mike Wolfe, Frank Fritz, and their team are excited to visit Tennessee! They plan to film episodes of the hit series "American Pickers" throughout the region this fall.
"American Pickers" is a documentary series that explores the fascinating world of antique 'picking' on The History Channel.
The hit show follows Mike and Frank, two of the most skilled pickers in the business, as they hunt for America's most valuable antiques.
«Read the rest of this article»
Clarksville, TN – If you haven't discovered the treasures at The Shoppes at Sango, it's time. Located on Highway 41A just before the end of the 45-mile-an-hour speed limit (3470 Highway 41A South), The Shoppes at Sango is an antique mall with something for everyone.
Right now The Shoppes at Sango has 67 booths. There's a waiting list of more than 80 dealers who want to rent space.
«Read the rest of this article»
For some yard sale enthusiasts, Guthrie will be the beginning. For others, it will be the end.

Guthrie, KY – The Guthrie Tourism Commission is announcing that it will join Trenton, Hopkinsville and cities stretching all the way to the Indiana state line in a massive yard sale, June 28th and 29th.
Billed as the Highway 41 Yard Sale, the organized event extends the length of U.S. Highway 41 in Kentucky, from Henderson in the north and to Guthrie in the south, nearly 100 miles in length. In addition, it includes approximately 50 miles of Hwy. 41A in Henderson, Webster and Hopkins counties. «Read the rest of this article»
Free Kids Activities and Antiques Appraisals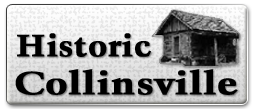 Southside, TN – Mark your calendar for May 18th from noon to 5:00pm for the 17th Annual Spring Homecoming at Historic Collinsville, 4711 Weakley Road, Southside, TN 37171.
This event will feature fun for the whole family, from inflatables and music to food and a petting zoo, the day will be a great opportunity to enjoy history and culture at Historic Collinsville.
«Read the rest of this article»
Poll of dedicated local shoppers finds four out of ten women plan to shop independents this holiday season and reveals five of the top reasons why they do so all year long
Yonkers, NY – When shopping local, shoppers may have a few go-to stores, but there are sites and apps that can uncover other local gems in time for the holiday shopping season.
The December 2012 issue of ShopSmart, from Consumer Reports, identifies 11 sites and apps to help shoppers navigate their local businesses and even score discounts and deals. «Read the rest of this article»
Working at an art and antique store has proven to be so much fun for me. It has also proven to be a major learning experience. Several months ago, I started to write a series for Clarksville Online and I never did get that second article out. Reason being that I STILL haven't found a good answer to the question I ended that first article with.  Not a definitive one anyway, but definitely loads of opinions – each of them slightly different than the other. So, I called a stalemate.
That got the best of me for many months. But now I am refreshed and ready to try this thing again, I call writing. It is a stretch for me – I am not a writer, nor am I comfortable saying I am an expert in any subject. I will say I love to learn more about the items my vendors bring in to sell – both the art and the antiques. The past month, I have had loads of new questions from customers – and it got me to start looking up information online again to give them those answers. I have discovered folks out there obsessed with all kinds of obscure things and the wonderful world of the internet has brought them together. Comforting as it may be to them – I am just amused by it, and enjoy how much they enjoy themselves in turn.
What got me starting on this rant was today. A customer brought a piece up to me… «Read the rest of this article»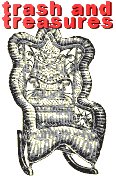 Cross Plains, TN – Trash and Treasures celebrated its 25th Anniversary this year. This yard sale extravaganza  takes place in Cross Plains, a small town on Route 25 East, about 15 miles from Springfield. If you've never visited the town, you don't know what a great time you've missed.
On Friday and Saturday during the last weekend in June, the town becomes a yard sale junkie's paradise. Up and down both sides of the main street of Cross Plains are scores of yard sales with everything from furniture to tiny collectibles.
You can find wooden ironing boards, toys, clothing, books, glassware, flowering plants, sorghum, canned jams and jellies, antiques, lemonade, bird houses, mounted deer heads, knives, lamps, cars, pedal cars, old and new tools, dishes, crystal, jewelry, handmade cards, stationery, barbecue, baked goods, and almost anything else you can think of! «Read the rest of this article»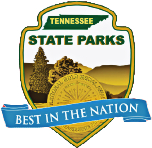 Tennessee will celebrate National Public Lands Day on Saturday, September 25th, with volunteer activities planned across the state.  Throughout the coming weeks, there are several great opportunities in Middle Tennessee. So, whether it's a day of volunteerism or just an opportunity to enjoy the great outdoors – Tennessee's beautiful state parks and natural areas offer the very best.
Finding a state park in your own backyard is easy to do and you don't have to spend a lot of gas money to get there!
«Read the rest of this article»