Clarksville, TN – If you haven't discovered the treasures at The Shoppes at Sango, it's time. Located on Highway 41A just before the end of the 45-mile-an-hour speed limit (3470 Highway 41A South), The Shoppes at Sango is an antique mall with something for everyone.
Right now The Shoppes at Sango has 67 booths. There's a waiting list of more than 80 dealers who want to rent space.
What's available now? Almost anything the antique or collectible lover desires.
Quality furniture, paintings, sculpture, picture frames, lighting in the form of lamps, chandeliers and even Aladdin lamps (even the modern ones with beautiful colored bases and shades), Indian artifacts, china, glassware of every description, kitchenware, jewelry, books, toys, vintage clothing, tools, crafts, mirrors—the list goes on and on. Everything from genuine antiques to gently used merchandise is available.
Kent Stevenson, the owner is very personable and is available to answer your questions.
Expect high quality merchandise at reasonable prices. This is not a flea market where every other item was made in China. These are items you'll be proud to display in your home.
The Shoppes are open Tuesday through Saturday from 10:00am to 6:00pm. Sunday hours are 1:00pm to 6:00pm. Don't go on Monday because they are closed.
If you are interested in signing up for one of the new booths, you can call 931-820-1500 or stop by to get your name on the list.
You can also check out their Facebook page where you can see pictures of some of the treasures located there.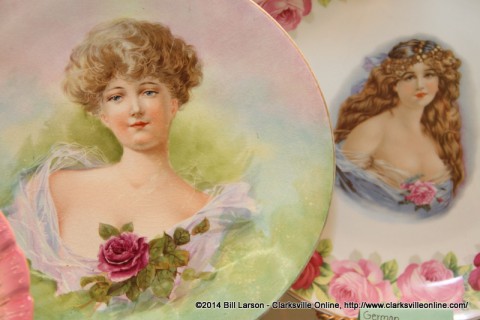 Booths at The Shoppes are pleasantly displayed so that you can see each item individually. Whether you are interested in high-quality Victorian furniture or Art Deco or shabby chic, there is something for everyone here.
See you there!
Photo Gallery
Map