Topic: Business Spotlight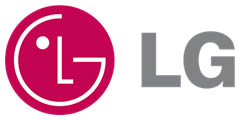 Clarksville, TN – LG Electronics, which assembles its award-winning washing machines at its new million-square-foot home appliance factory in Montgomery County, again leads the home appliance industry, earning the #1 rating in overall customer satisfaction across its home appliance portfolio that includes laundry and kitchen appliances, according to the just-released 2019 American Customer Satisfaction Index® (ACSI) ratings.[i]
«Read the rest of this article»
Clarksville, TN – If you haven't discovered the treasures at The Shoppes at Sango, it's time. Located on Highway 41A just before the end of the 45-mile-an-hour speed limit (3470 Highway 41A South), The Shoppes at Sango is an antique mall with something for everyone.
Right now The Shoppes at Sango has 67 booths. There's a waiting list of more than 80 dealers who want to rent space.
«Read the rest of this article»
Clarksville, TN – The Convenient Car Care team of Doug Wall, Candace Ursery, and Eddie Marshbanks proudly announce the opening of their new NOVUS Auto Glass store at 2520 Wilma Rudolph Boulevard (next to Valvoline Instant Oil Change).
The new multi-bay building allows the NOVUS factory trained team to service multiple vehicles in a controlled climate facility. Customers will enjoy a comfortable waiting experience and friendly staff. "We are extremely excited to share our new NOVUS facility with the Clarksville community," said Doug "we have appreciated their support over the years and look forward to now servicing all their auto Glass needs as well." Convenient Car Care and its family of brands has always been a big supporter of the Clarksville community and will continue to do so.
«Read the rest of this article»
Clarksville, TN – It's a sad reality in our society. "Mom and Pop" stores of every kind are struggling to keep their doors open against their big box competitors. One store that is bucking this trend is the Hilltop CB Supermarket at 400 Highway 149. This locally owned and operated grocery store still has freshly butchered meat daily and runs sales that make it worth driving the extra few miles to take advantage of.
Wayne Hall opened the original Hilltop Supermarket, in a 5,000 square-feet building, across the street from its current location in 1967. In 1990, when the new store (then 12,000 square feet) opened where it now stands, Mr. Hall convinced his brother-in-law, Mike Jackson, to become store manager. Mike is still handling the day-to-day operations for the store which provides 50 jobs to the local economy.

«Read the rest of this article»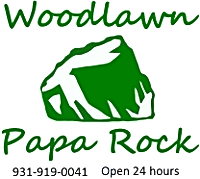 Clarksville, TN – As you drive out Dover Road just past the Clarksville City Limits you will find the Woodlawn Papa Rock Travel Center & Truck Stop, a veritable one stop shop meeting the needs of passenger cars, big trucks, RV's, and their drivers.
The facility is open 24 hours a day, and has a full service truck center; showers and large clean restrooms; in store food service including fresh hot pizza with a variety of toppings for dine-in or carryout, delicious Krispy Krunchy Chicken, and a complete breakfast featuring breakfast sandwiches and warm biscuits. They also have great coffee.
«Read the rest of this article»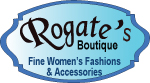 Clarksville, TN – Tired of seeing ten or twelve of the same dress whenever you shop? If so, Rogate's Boutique at 115 Franklin Street in Historic Downtown Clarksville should be your next shopping destination.
By the way, the proper pronunciation is "row-gah-teh's" not "row-gate's" (rhyming with "too late"). The name of the store is the first name of Rogate Hadley, the store's owner. Her Swiss parents chose an Italian name for her, hence the pronunciation.
«Read the rest of this article»