Free Kids Activities and Antiques Appraisals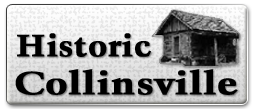 Southside, TN – Mark your calendar for May 18th from noon to 5:00pm for the 17th Annual Spring Homecoming at Historic Collinsville, 4711 Weakley Road, Southside, TN 37171.
This event will feature fun for the whole family, from inflatables and music to food and a petting zoo, the day will be a great opportunity to enjoy history and culture at Historic Collinsville.
You can even enjoy miniature horse and buggy rides from TL'S Bbopin Minis. The cost is just $10.00 per adult and free for children 12 and under. Active duty military with valid I.D. can attend for $8.00 per adult.
Also included this year is a free antiques appraisal by Tennessee Magazine columnist Connie Sue Davenport from 1:00om-3:00pm. According to her Web site, Davenport is an experienced antique and personal property appraiser who has conducted appraisals for thousands of individuals and has coordinated countless estate sales since 1983.
This will be a great time to bring out that special antique item and see what it is really worth! Davenport does not buy or sell antiques in order to keep her appraisals fair and objective. She is also an Accredited Member of the International Society of Appraisers.
"This year's Spring Homecoming will serve as an excellent opportunity for people who may have never experienced Historic Collinsville to come out and see the history and culture of the area as well as enjoy a great time with their family," said JoAnn Weakley, Director of Historic Collinsville.
For more information you can visit the Historic Collinsville Facebook page, log onto their Web site at www.historiccollinsville.com or call 931.648.9141.
About Historic Collinsville
Historic Collinsville is a living history museum featuring authentically restored log houses and outbuildings dating from 1830 to 1870. The settlement takes visitors from the earliest "first home" to the expansive big house on the hill with separate kitchen, living and sleeping areas. Each home and outbuilding has been painstakingly restored to its original condition and furnished authentically.
On site is the Irby-Bumpus Wildlife and Native American Center, featuring a collection of prehistoric Native American artifacts and a sampling of the wonderful variety of animals that have roamed the ancient forests in the Cumberland River Valley.