Topic: APSU Jazz Collegians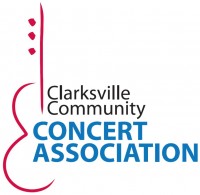 Clarksville, TN – The Cyrus Chestnut Trio will headline this year's 54th Annual Mid-South Jazz Festival in collaboration with the Clarksville Community Concert Association Saturday, March 28th at 7:30pm.
The trio plays jazz festivals around the world with Chestnut believing, "If I can send one person home after a performance feeling better than when they arrived, then I've done my job." Ticket information can be acquired through www.clarksvillemusic.org or 1.877.811.0200.
«Read the rest of this article»
Clarksville, TN – At 92, Toots Thielemans is considered the world's greatest jazz harmonica musician, having played with luminaries such as Charlie Parker and Miles Davis.
In 2012, Thielemans made a guest appearance on 37-year-old Gregoire Maret's self-titled debut solo album, and most music critics saw this as a passing of the baton to a new master of the jazz harmonica.
«Read the rest of this article»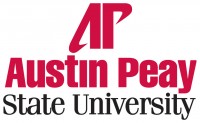 Clarksville, TN – Every year, thousands of people stop by Austin Peay State University to attend athletic events, lectures and performances, and the atmosphere is usually relaxed, with visitors dressed casually as they stroll through campus.
But at 7:00pm on December 7th, the community is invited to come out and enjoy a more formal evening with the APSU choral program's fourth annual Holiday Dinner.
«Read the rest of this article»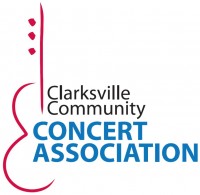 Clarksville, TN – In 2011, the New York Times published a review of a new jazz album, "Dawn of Goodbye," by a trumpeter named Dominick Farinacci. The album cover, printed with the article, showed a black and white image of a handsome, but very young-looking, 28-year-old musician. That picture caused some jazz aficionados to assume the album was the work of a novice. The Times review intended to correct that misconception.
"Mr. Farinacci plays beautifully, with expressive control, throughout a program of love-haunted standards and compatible originals, including his yearning title track," the review stated. "His phrasing attests to some close study of Miles Davis and Clifford Brown, but avoids outright imitation."
«Read the rest of this article»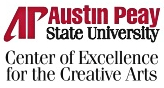 The spring is unpredictable. A sunny afternoon gives way to showers and thunderstorms. A cold morning turns into a humid, 80-degree day. The season has a spontaneity and energy similar to that of a jazz riff. That's why it's fitting that this week, when the trees continue to blossom purple and white, The 49th Annual Mid-South Jazz Festival returns to Austin Peay State University.
For almost five decades, this event has brought top artists to the region including Gary Burton, Kurt Elling, the T.S. Monk Sextet and Sam Yahel and the Yellow Jackets.
The festival also has provided great exposure to jazz through instructional activities and performances for students, teachers and the community.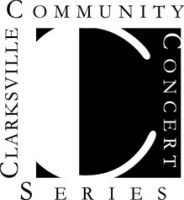 Nationally hailed jazz ensemble the Joel Frahm Quartet headline this year's festival. New York Times critic Ben Ratliff wrote that Frahm "sounds extremely comfortable playing the tenor saxophone," which is what he'll do for audiences in Clarksville this weekend. The Community Concert Series concert begins at 7:30 p.m., Saturday, April 10, in the APSU Music/Mass Communication Concert Hall. «Read the rest of this article»
The Austin Peay State University Department of Music and the Center of Excellence for the Creative Arts present the 2009 Mid-South Jazz Festival.
The festival begins with a performance by the John Proulx Trio at 7:30 p.m., Friday, April 3 and concludes at 7:30 p.m., Saturday, April 4, with performances by the APSU Jazz Combo, the APSU Jazz Collegians and guest artist, Jim Ferguson. «Read the rest of this article»