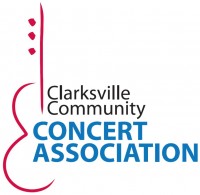 Clarksville, TN – The Cyrus Chestnut Trio will headline this year's 54th Annual Mid-South Jazz Festival in collaboration with the Clarksville Community Concert Association Saturday, March 28th at 7:30pm.
The trio plays jazz festivals around the world with Chestnut believing, "If I can send one person home after a performance feeling better than when they arrived, then I've done my job." Ticket information can be acquired through www.clarksvillemusic.org or 1.877.811.0200.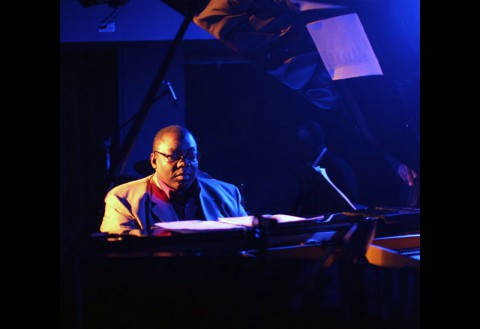 Jazz pianist, composer and producer Cyrus Chestnut explains that he likes "to construct melodies that tell stories, based on what I've seen, what I feel and what I hear. If I can connect to what I'm playing then I'll be able to share it." Known for his improvisational skills, he has been described as "highly intelligent improviser with one of the surest senses of swing in jazz."
Chestnut's earliest musical influences come from gospel music and Thelonius Monk's greatest hits. His music is a blend of jazz, gospel, classical, and R&B.
Throughout his career, Chestnut has worked and toured with an array of artists, including saxophonists James Carter and Joe Lovano; trumpeter Freddie Hubbard; jazzman Chick Corea; the Chicago Symphony Orchestra and the Boston Pops; and vocalists Vanessa Williams, Anita Baker, Bette Midler, Isaac Hayes, and Brian McKnight, among others. The New York Daily News once named Chestnut as the "rightful heir to Bud Powell, Art Tatum, and Errol Garner."
Cyrus Chestnut also holds the piano chair in many big bands including the Lincoln Center Jazz Orchestra directed by Wynton Marsalis and the Dizzy Gillespie All-Star Big Band.
The 54th Mid-South Jazz Festival begins Thursday, March 26th at 7:30pm with the APSU Jazz Combo directed by David Steinquest and the APSU Jazz Collegians directed by Robert Waugh and the Cumberland Jazz Project directed by Mike Ritter on Friday night March 27th, at 7:30pm.
All events are held in the George and Sharon Mabry Concert Hall in the Music/Mass Communication Building on the campus of Austin Peay State University at Eighth and Marion streets in Clarksville.
For more information on the Cyrus Chestnut Trio, visit their website at www.cyruschestnut.net