Topic: Cumberland Jazz Project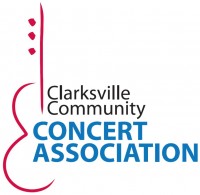 Clarksville, TN – The Cyrus Chestnut Trio will headline this year's 54th Annual Mid-South Jazz Festival in collaboration with the Clarksville Community Concert Association Saturday, March 28th at 7:30pm.
The trio plays jazz festivals around the world with Chestnut believing, "If I can send one person home after a performance feeling better than when they arrived, then I've done my job." Ticket information can be acquired through www.clarksvillemusic.org or 1.877.811.0200.
«Read the rest of this article»
Clarksville, TN – At 92, Toots Thielemans is considered the world's greatest jazz harmonica musician, having played with luminaries such as Charlie Parker and Miles Davis.
In 2012, Thielemans made a guest appearance on 37-year-old Gregoire Maret's self-titled debut solo album, and most music critics saw this as a passing of the baton to a new master of the jazz harmonica.
«Read the rest of this article»
James Otto had to cancel his performance due to an illness, Restless Heart has been selected to play in his stead on Friday night.
Join the City of Clarksville and Budweiser along the banks of the Cumberland River as they celebrate Clarksville's river heritage at the 23rd annual Riverfest Celebration, September 10th-11th, 2010. This FREE, two day music and arts festival features three stages of a variety of local, regional and nationally-known entertainers, delicious food, and fun for the entire family. «Read the rest of this article»

The weekly Clarksville Parks and Recreation Department Recreation Report provides Clarksvillians with a glimpse at the activities and events that are available from the Parks and Recreation Department for them to enjoy together as a family. This weeks highlights include:
Clarksville Community Centers in full swing
Movies in the Park
Don't miss the Downtown Market
Images from Jammin' in the Alley
«Read the rest of this article»
The August installment of the Jammin' in the Alley concert series will take place Friday, August 21, on Strawberry Alley in downtown Clarksville.
This month's free concert starts at 7 p.m. and features the Cumberland Jazz Project.
Downtown restaurants will offer outdoor dining to Jammin' in the Alley patrons.  So, don't worry about making time for dinner before the show.  Grab a seat and a bite to eat while enjoying live music.
Jammin' in the Alley takes place the third Friday of every month through October.
Strawberry Alley will be closed to through traffic in front of City Hall starting at 1 p.m. on the day of the event.  US Bank's drive-through and City Hall parking lots will be accessible.
For more information, call 645-7476 or visit www.cityofclarksville.com