Topic: Classical Music

Clarksville, TN – The Cumberland Bank & Trust Winter Baroque concert will be presented by The Gateway Chamber Orchestra at the Madison Street United Methodist Church, December 6th, 2015 at 3:00pm.
Gateway Chamber Orchestra's holiday concert tradition features Charpentier's inspirational Mass based on traditional French Christmas carols (Noels).
«Read the rest of this article»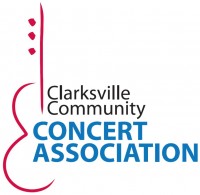 Clarksville, TN – The Cyrus Chestnut Trio will headline this year's 54th Annual Mid-South Jazz Festival in collaboration with the Clarksville Community Concert Association Saturday, March 28th at 7:30pm.
The trio plays jazz festivals around the world with Chestnut believing, "If I can send one person home after a performance feeling better than when they arrived, then I've done my job." Ticket information can be acquired through www.clarksvillemusic.org or 1.877.811.0200.
«Read the rest of this article»
Gateway Chamber Orchestra offers 2-Concert package


Clarksville, TN – The Gateway Chamber Orchestra announces a 2-Concert Spring Series subscription including Romantic Visions and Appalachian Spring. Give the gift of the GCO! A specially priced subscription is being offered for a limited time – now is the perfect opportunity to give a GCO concert experience this holiday season. The GCO has built its reputation for delivering adventurous programming and world-class performances performed in intimate venues, showcasing the best of contemporary and traditional classical music.
«Read the rest of this article»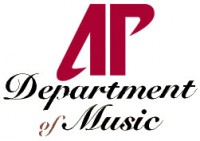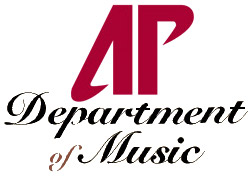 Clarksville, TN – In a brief YouTube video clip, Hannah Collins is seen playing the cello while Michael Compitello taps his drumsticks against different sized flowerpots. The performance could be seen as a novelty act if the resulting music wasn't so beautiful.
This mixture of playfulness and serious music making is what defines New Morse Code, a music duo of Yale University graduates who are using inventive performances to expand the reach of classical music to a younger generation.
«Read the rest of this article»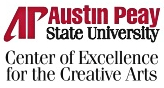 The annual Wind Serenade concert begins at 7:30 p.m., Monday, Nov. 16 in the APSU Music/Mass Communication Concert Hall, it features a dazzling transcription of Rossini's overture to Semiramide, Dvorak's beautiful Serenade in D minor for winds as well as Richard Strauss' virtuosic late symphony for winds, From an Invalid's Workshop.
When a group of wind musicians approached Richard Strauss in the early 1940s about writing them some music, the German composer apparently created one of the "most difficult pieces ever written for wind instruments."
«Read the rest of this article»

Boston, September 14, 2006 — Starting today, everyone who visits the website of the Isabella Stewart Gardner Museum will be able to download free classical music and share it with anyone, anywhere.
"The Concert", is the museum's new classical music podcast, features unreleased live performances by master musicians and talented young artists recorded from the museum's Sunday Concert Series, the nation's longest-running museum music series. Today, the museum posts the first in a series of 45-minute podcasts, including music by Beethoven, Mozart, Schubert and Chopin for solo piano, orchestra, string quartet, and voice. A new podcast will be posted on the 1st and 15th of every month, and users will be able to subscribe to receive free, automatic updates delivered directly to their computers or mp3 players. «Read the rest of this article»