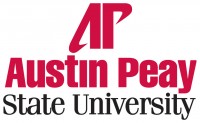 Clarksville, TN – Earlier this academic year, Austin Peay State University's Martha Dickerson Eriksson College of Education was reaccredited under the National Council for Accreditation of Teacher Education (NCATE) standards, ensuring that APSU's teacher candidates will be fully prepared to enter classrooms across the United States.
"For a school like Austin Peay, national accreditation is really important because our students go all over the country," Dr. Carlette Hardin, dean of the Martha Dickerson Eriksson College of Education, said. "When they go to another state, it's important that their state licensure board knows that our students came from a nationally accredited program."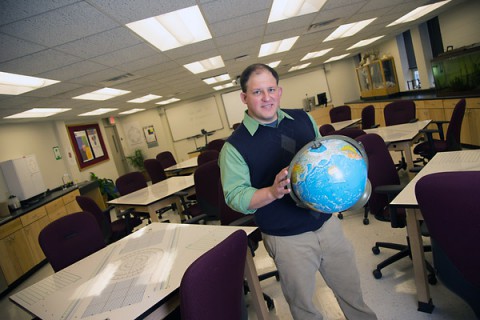 This good news arrives as the college celebrates the 60th anniversary of its first receiving national accreditation.
APSU's College of Education was one of two Tennessee schools to be accredited in 1954. With this reaccreditation, the APSU teacher licensure program has been continually accredited for 60 straight years.
Last fall, APSU President Alisa White received a letter from the Council for the Accreditation of Educator Preparation (CAEP), commending the College of Education's high standards.
"Special congratulations are in order because the Commission cited no areas for improvement relative to any of the standards," James Cibulka, CAEP president, wrote.
For Hardin, APSU's College of Education needs to be among the nation's best because of the University's history as a teaching institution. Austin Peay first opened in 1927 as a state normal school to, according to then-Tennessee Commissioner of Education Perry Harned, "teach instructors so thoroughly they will know how to teach."
"Teaching preparation was our past, but it will always be a part of Austin Peay's future, too," Hardin said. "We passed everything without any problems."
The accrediting body has been so impressed with APSU's College of Education in recent years that it selected the college to create the first institutional report for NCATE's new "Transformational Initiative" accreditation pathway.
APSU was selected because of its adoption of the Tennessee Board of Regents' Ready2Teach Program. That program prepares students, through the use of technology and research-based teaching methods, for 21st century classrooms.
"We've been working with NCATE for the last three years on how that transformational initiative would look nationwide," Hardin said. "They'll be using our model."
The APSU Martha Dickerson Eriksson College of Education offers licensure in 20 different teaching areas at both the undergraduate and graduate levels. Graduate programs advance professional skills in teaching, technology, reading and leadership.
In 2009, the College was reorganized to include two departments: the Department of Teaching and Learning and the Department of Educational Specialties. The Office of Clinical Teaching serves as a liaison between teacher candidates and the area schools where they gain valuable practical experience.
For more information, contact the college at 931.221.7696.