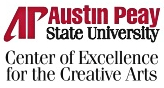 The spring is unpredictable. A sunny afternoon gives way to showers and thunderstorms. A cold morning turns into a humid, 80-degree day. The season has a spontaneity and energy similar to that of a jazz riff. That's why it's fitting that this week, when the trees continue to blossom purple and white, The 49th Annual Mid-South Jazz Festival returns to Austin Peay State University.
For almost five decades, this event has brought top artists to the region including Gary Burton, Kurt Elling, the T.S. Monk Sextet and Sam Yahel and the Yellow Jackets.
The festival also has provided great exposure to jazz through instructional activities and performances for students, teachers and the community.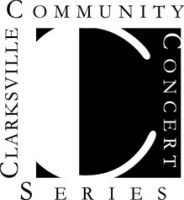 Nationally hailed jazz ensemble the Joel Frahm Quartet headline this year's festival. New York Times critic Ben Ratliff wrote that Frahm "sounds extremely comfortable playing the tenor saxophone," which is what he'll do for audiences in Clarksville this weekend. The Community Concert Series concert begins at 7:30 p.m., Saturday, April 10, in the APSU Music/Mass Communication Concert Hall.
The performance by the Joel Frahm Quartet, however, is only the finale in a weekend full of jazz. The festival begins at 7:30 p.m. this Thursday as the APSU Jazz Combo, under the direction of David Steinquest, professor of music, performs standards, such as Dizzy Gillespie's "A Night in Tunisia."
At 7:30 p.m., on Friday, the festival continues with a performance by the APSU Jazz Collegians, under the direction of Richard Steffen, professor of music. The Jazz Collegians will perform a variety of tunes, including "Be Bop Charlie," "Over the Rainbow" and "Don't Know Why."
Tickets will be available at the Music Box Office located in the MMC lobby. Tickets for the Saturday performance of the Joel Frahm Quartet are $25 for adults, $12 for non-APSU students. APSU students with a valid ID can attend for free. There will be a reduced rate for groups of 10 or more people. For ticket information, telephone (931) 221-7644.
For more information call Dr. Ann Silverberg, professor of music, at (931) 221-7644.