Topic: Richard Steffen
Roxy Regional Theatre

Clarksville, TN – While many are familiar with their full band performances, the Cumberland Winds will feature the fine musicians from our community who make up the group during a soloist recital at the Roxy Regional Theatre on Friday, June 15th, 2018 at 7:30pm.
Featuring soloists and small ensembles performing varied styles and types of music in the intimate setting of the Roxy Regional Theatre, the evening will include performances by Richard Steffen on trumpet, Daniel Aston on tuba, Michael Stewart and Emmanual Mejeun on horn duet, Earl Corrothers and Darrin Hoffman on sax and guitar duet, Patricia Ritter and Yvonne Kendall on flute and harp duet, as well as pieces by Cumberland Winds' Saxophone and Trombone Quartets and String and Woodwind Quintets.
«Read the rest of this article»
Clarksville, TN – At 92, Toots Thielemans is considered the world's greatest jazz harmonica musician, having played with luminaries such as Charlie Parker and Miles Davis.
In 2012, Thielemans made a guest appearance on 37-year-old Gregoire Maret's self-titled debut solo album, and most music critics saw this as a passing of the baton to a new master of the jazz harmonica.
«Read the rest of this article»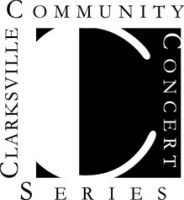 On Tuesday September 7th at 7:30pm the Clarksville Community Concert Association will be hosting a pre-season bonus Celebration Concert leading up to the 2010-11 season of the Community Concert Series. The concert will feature perennial favorites Todd Hill and his Orchestra performing at APSU's Music and Mass Communications Building. "We love coming to Clarksville. The concert hall at APSU is pure perfection for a big band, and the crowds are always so receptive. It is one of the highlights of our season!" said Orchestra Director Todd Hill.  Ticket prices are $25 for adults, $12 for children and students (non-APSU students with ID), Admission is free for APSU students (with their student ID). You can purchase your tickets online, or pick them up at the box office.
"Our music is always changing – there are so many great old swing tunes and songs to choose from. We have around 400 charts altogether and we rotate them through the "books" for our concert series performances so we aren't always playing the same tunes" said Hill, "If you saw the band last year, there will be a great deal of music you have not heard us play before. We do this to keep ourselves fresh musically. It has a great deal to do with the band keeping its 'edge'." he continued.
«Read the rest of this article»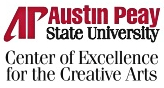 The spring is unpredictable. A sunny afternoon gives way to showers and thunderstorms. A cold morning turns into a humid, 80-degree day. The season has a spontaneity and energy similar to that of a jazz riff. That's why it's fitting that this week, when the trees continue to blossom purple and white, The 49th Annual Mid-South Jazz Festival returns to Austin Peay State University.
For almost five decades, this event has brought top artists to the region including Gary Burton, Kurt Elling, the T.S. Monk Sextet and Sam Yahel and the Yellow Jackets.
The festival also has provided great exposure to jazz through instructional activities and performances for students, teachers and the community.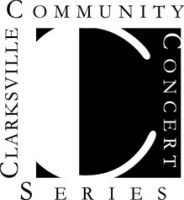 Nationally hailed jazz ensemble the Joel Frahm Quartet headline this year's festival. New York Times critic Ben Ratliff wrote that Frahm "sounds extremely comfortable playing the tenor saxophone," which is what he'll do for audiences in Clarksville this weekend. The Community Concert Series concert begins at 7:30 p.m., Saturday, April 10, in the APSU Music/Mass Communication Concert Hall. «Read the rest of this article»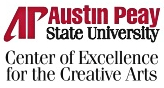 Mundell Lowe and James Ferguson came together with the talented musicians of the Austin Peay State University Department of Music & Conductor Gregory Wolynec to present "Who comes this night… An evening of Christmas Music." Saturday evening. The Concert was a joint production of the APSU Department of Music and the APSU Center of Excellence for the Creative Arts.
«Read the rest of this article»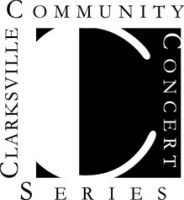 The 2009-10 Community Concert Series kicked off last night with the smooth stylings of the Todd Hill Orchestra. The group's repertoire features an amazing selection of Swing and Jazz, including numbers from Bennie Goodman, Count Baise, Dizzy Gillespie, Duke Ellington, Frank Foster, George Gershwin, Glenn Miller, and many more.
The Todd Hill Orchestra has been entertaining for twenty-four years. The Orchestra has been featured at a number of venues, ranging from Mississippi Casinos to upscale Concert Halls. The vast majority of the musicians in the Orchestra have been members for more than fifteen years, eight members have served over twenty years.
«Read the rest of this article»
Don't miss a special Christmas concert on Monday, December 8, 2008 at 7:30 p.m. in the MMC Concert Hall at Austin Peay State University.
The program features Paul Binkley on guitar playing music from his Christmas CD "Do You Hear What I Hear". Paul is a former Austin Peay music student, spent five years performing with the Grammy Award winning band Alabama, and is currently president of Grand Vista Music, a Nashville-based recording company.
The concert will also showcase members of the APSU Music Department faculty including: singers Tom King, Sharon Mabry, and Gail Robinson-Oturu; pianists Anne Glass and Jeff Wood; violinist Emily Crane; woodwind players Lisa Vanarsdel and Jeanette Zyko; brass players Francis Massinon, Richard Steffen, and Chris Vivio; guitarist Stanley Yates; and percussionists Richard Frey and David Steinquest. Karen Sorenson and Ted Jones from Languages and Literature will provide narration. «Read the rest of this article»