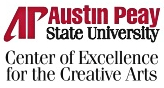 Mundell Lowe and James Ferguson came together with the talented musicians of the Austin Peay State University Department of Music & Conductor Gregory Wolynec to present "Who comes this night… An evening of Christmas Music." Saturday evening. The Concert was a joint production of the APSU Department of Music and the APSU Center of Excellence for the Creative Arts.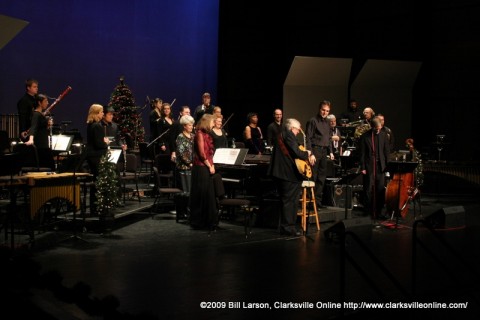 Lowe has worked with such jazz legends as Billie Holiday, Lester Young, Charlie Parker and Charles Mingus. He played in studio bands for TV shows such as "A Date in Manhattan" with Cy Coleman, "The Kate Smith Hour" with Stan Getz and Doc Severinsen and Dave Garraway's "Today Show" with George Duvivier and Ed Shaughnessy.
His own recordings include "After Hours" with Sarah Vaughn and "Bittersweet" with Carmen McRae. Lowe works with his own quintet and tours with the Andre Previn Trio.
Ferguson began his career with the New Christy Minstrels, and after moving to Nashville in 1981, quickly established himself as a studio musician. In 1990, he joined Crystal Gayle's band as a singer, vocal arranger and bassist. As a leader, he has recorded two CDs, "Not Just Another Pretty Bass" and "Deep Summer Music."
Ferguson and Lowe previously worked together on the duo album, "Haunted Heart."
In the concert they played versions of traditional Christmas classics, such as "White Christmas," "The Christmas Song," "Santa Claus is Coming to Town," "Jingle Bells" and "Have Yourself a Merry Little Christmas."
The Dec. 12 concert was produced in large part by David Steinquest a Professor of Percussion at APSU. The program included large arrangements of "Who Comes This Night," "The Christ Child's Lullaby" and "Silent Night." The night's program featured smaller group versions of "Go Tell it on the Mountain" for brass quintet, "Let it Snow" for string quartet, "Greensleeves" for woodwind quintet and "We Wish You a Merry Christmas" for percussion quartet.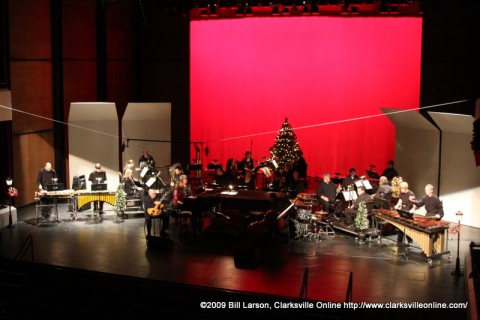 Program
Who Comes This Night
David Grusin arr. David Steinquest
White Christmas
Irving Berlin
James Ferguson and Mundell Lowe
Go Tell It On The Mountain
arr. Luther Henderson
The Brass Quintet
Let It Snow
Jule Styne arr. Barry Gordon
The String Quartet
Snowfall
Claud Thornhill, Ray Charles
James Ferguson and Mundell Lowe
A Christmas Walz
Sammy Chan, Jule Styne
James Ferguson and Mundell Lowe
The Christ Child's Lullaby
arr. David Steinquest
Gail M. Robinson-Oturu, Sharon Mabry, Douglad R. Rose, Korre Foster
Old Fashioned Christmas
Bob Mater, Beegie Adair
James Ferguson and Mundell Lowe
Santa Claus Is Coming To Town
Haven Gillespie, J. Fred Coots
James Ferguson and Mundell Lowe
Jingle Bells
James Pierpont
James Ferguson and Mundell Lowe
We Wish You A Merry Christmas
arr. David Steinquest
The Percussion Quartet
Have Yourself A Merry Little Christmas
Hugh Martin
James Ferguson and Mundell Lowe
Silent Night
Franz Gruber arr. David Steinquest
Gallery
Performers
Lisa Vanarsdel, Flute
Jeanette Zyko, Oboe
Jessica Alter, Bassoon
Mingzhe Wang, Clarinet
Dawn Hartley, Bassoon
Francis Massinon, Horn
Richard Steffen, Trumpet
Mario Kee, Euphonium
Jorel Conley, Tuba
Matt DeVore, Timpani
David Steinquest, Mallets
Chris Osborne, Drum
Alex Brunt, Percussion
Anne Glass, Piano
Patricia Halbeck, Piano
Gail Robinson-Oturu, Soprano
Sharon Mabry, Mezzo-Soprano
Douglas Rose, Tenor
Korre Foster, Bass
Emily Hanna Crane, Violin
Booyoung Lee, Violin
Simone Parker, Viola
Ester Sooter, Cello
Gregory Wolynec, Conductor