Topic: Jeanette Zyko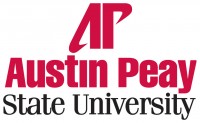 Clarksville, TN – Several faculty and staff members as well as some students at Austin Peay State University have been recognized for their recent professional and scholarly activities.
Dr. Doris Davenport, professor of nursing, was nominated for the March of Dimes Nurse of the Year Award.
Dr. Sara Gotcher, associate professor of theatre and dance, helped to write and direct "Who's Coming to Dinner?" for the Montgomery County Historical Society in October. On a separate note, she played the role of "Ophelia Owl" in the Clarksville Children's Theatre production of "Animal Tales: Pumpkin vs. Pie" in October at Dunbar Cave State Park.  «Read the rest of this article»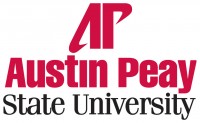 Clarksville, TN – A full semester of public art and music lessons is coming to a close at Austin Peay State University with a series of exhibits and concerts hosted by The Community School of the Arts at APSU.
For the last two decades, area adults and children have honed their creative talents and discovered new passions through the CSA. The program serves approximately 350 students of all ages and skill levels through programs in music, dance and the visual arts. The CSA was founded in 1990 with the goal of promoting and increasing awareness of the arts throughout the surrounding area. «Read the rest of this article»

Clarksville, TN – The Grace Lutheran Church Concert Series will be presenting an all Vivaldi concert, including the Vivaldi Gloria under the direction of music director Rocky Craft, with orchestra, soloists and the Grace Lutheran Church Choir.  Featured soloists and orchestra members from the Austin Peay State University faculty include Dr. Thomas King, Dr. Jeanette Zyko, and Dr. Emily Crane. Other soloists include Nancy Slaughter, Holly Dueker and Karen Crow.  «Read the rest of this article»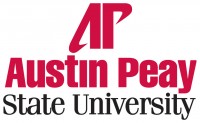 Clarksville, TN – The Community School of the Arts at Austin Peay State University, which has provided area adults and children with creative arts classes for the last 21 years, is gearing up for its annual end-of-semester concerts and art exhibits.
 
The CSA offers lessons in music, dance and the visual arts for the general community. Those classes culminate with the end of semester performances and exhibits. «Read the rest of this article»
The Gateway Chamber Ensemble has been making waves in the tight knit classical music community since they first formed in the fall of 2008. The group kicked off their 2010-2011 concert series with what they describe as a  new beginning. "The recurring thread this season will be composers we've heard of but approached in ways they aren't usually done," Dr. Gregory Wolynec, APSU associate professor of music and director of the ensemble, said. "It included works that we might not have heard of before, that don't have a natural home. They are too small to be done by a full symphony or orchestra, and yet they are too large to be done by a typical chamber group. All our works will be done with 10 to 25 players. For most of these pieces, these are the only performances in these conditions they'll get all year."
The evening's performance featured the ensembles interpretation of masterworks such as Joseph Haydn's Symphony No. 6 "Let Matin," Samuel Barber's "Adagio for Strings" and Aaron Copland's "Appalachian Spring."
«Read the rest of this article»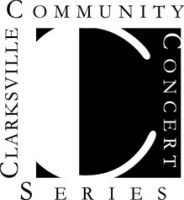 The Clarksville Community Concert Association held the fourth of their planned five concerts in their 2009-2010 Concert series with a performance by the Gateway Chamber Ensemble at Austin Peay State University on Monday evening. The Community Concert Series is co-sponsored by the APSU Center of Excellence for the Creative Arts,  and brings in world class performers to give concerts in our city.
World Class is a description which easily fits the Gateway Chamber Ensemble, which is based around Austin Peay State University's outstanding performing faculty and supplemented with the area's leading professional musicians. Members of the ensemble include Lisa Vanarsdel-flute, Jeanette Zyko-oboe, Mingzhe Wang-clarinet, Brian Horner-saxophone, Dawn Hartley-basson, Francis Massinon-horn, Emily Hanna Crane-violin, Shu-Zheng Yang-viola, Michael Samis-cello, Timothy Pearson-bass, and the group is conducted by Gregory Wolynec. They perform milestone works of  chamber music both from the past and from the present.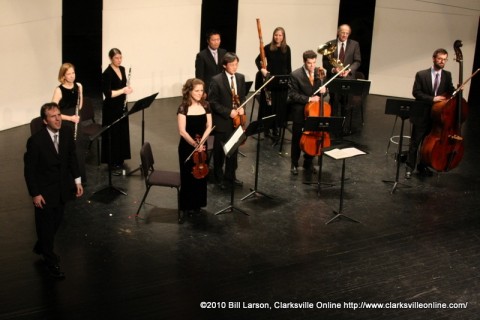 «Read the rest of this article»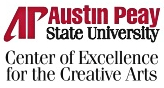 Mundell Lowe and James Ferguson came together with the talented musicians of the Austin Peay State University Department of Music & Conductor Gregory Wolynec to present "Who comes this night… An evening of Christmas Music." Saturday evening. The Concert was a joint production of the APSU Department of Music and the APSU Center of Excellence for the Creative Arts.
«Read the rest of this article»
Don't miss a special Christmas concert on Monday, December 8, 2008 at 7:30 p.m. in the MMC Concert Hall at Austin Peay State University.
The program features Paul Binkley on guitar playing music from his Christmas CD "Do You Hear What I Hear". Paul is a former Austin Peay music student, spent five years performing with the Grammy Award winning band Alabama, and is currently president of Grand Vista Music, a Nashville-based recording company.
The concert will also showcase members of the APSU Music Department faculty including: singers Tom King, Sharon Mabry, and Gail Robinson-Oturu; pianists Anne Glass and Jeff Wood; violinist Emily Crane; woodwind players Lisa Vanarsdel and Jeanette Zyko; brass players Francis Massinon, Richard Steffen, and Chris Vivio; guitarist Stanley Yates; and percussionists Richard Frey and David Steinquest. Karen Sorenson and Ted Jones from Languages and Literature will provide narration. «Read the rest of this article»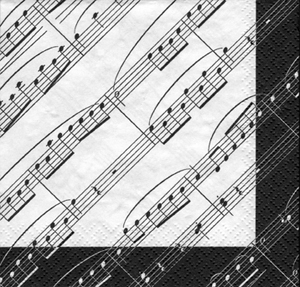 APSU professors Emily Hanna Crane and Jeanette Zyko will present a recital at 4 p.m. on Sunday, November 23, in the Music/Mass Communication Building Concert Hall. The concert is free and open to the public. This performance is sponsored by the Austin Peay State University Department of Music and the Center of Excellence for the Creative Arts.
The recital will feature the violin and oboe with accompaniment provided by pianist Anne Glass. The group will perform works by Bach, Schubert and Massenet.
Crane is assistant professor of violin and viola and coordinator of orchestral strings at APSU. She has performed several solo, chamber and orchestral concerts across North America, Taiwan and Europe. Her orchestral experience includes the Valley, Texas, Jacksonville, Fla., and Columbus, Ga., Symphony Orchestras. «Read the rest of this article»
APSU's Department of Music annual Halloween music showcase was filled with a delightful world tour and musical tributes. Halloween costumes of all ilks festooned the ensemble members. Percussion instruments were definitely the focus of the evening.
The annual APSU Percussion Ensemble Halloween Concert lived up to its reputation as a lively music entertainment value for young and not-so young. From drums and human percussion to oboes and xylophones and tambourines, to wooden blocks and ceramic bowls, sounds were produced by means both wondrous and extraordinary. «Read the rest of this article»