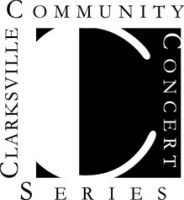 On Tuesday September 7th at 7:30pm the Clarksville Community Concert Association will be hosting a pre-season bonus Celebration Concert leading up to the 2010-11 season of the Community Concert Series. The concert will feature perennial favorites Todd Hill and his Orchestra performing at APSU's Music and Mass Communications Building. "We love coming to Clarksville. The concert hall at APSU is pure perfection for a big band, and the crowds are always so receptive. It is one of the highlights of our season!" said Orchestra Director Todd Hill.  Ticket prices are $25 for adults, $12 for children and students (non-APSU students with ID), Admission is free for APSU students (with their student ID). You can purchase your tickets online, or pick them up at the box office.
"Our music is always changing – there are so many great old swing tunes and songs to choose from. We have around 400 charts altogether and we rotate them through the "books" for our concert series performances so we aren't always playing the same tunes" said Hill, "If you saw the band last year, there will be a great deal of music you have not heard us play before. We do this to keep ourselves fresh musically. It has a great deal to do with the band keeping its 'edge'." he continued.
Dr Thomas King from the APSU Music Department offers  high praise to the group, "The sound of the orchestra with its blend and tone colors is pure caramel, smooth as silk. It brings tears to my eyes as I remember my parents dancing in our living room to Dorsey, to Harry James, to Benny Goodman. They were so in love and the music kept them that way. Todd Hill re-creates that music beautifully and transports everyone within hearing distance to a lovely place and time in our American history and our American music."
Todd Hill and his Orchestra has been entertaining listeners and dancers throughout the mid-south for twenty-five years. The Orchestra has played at venues ranging from the Mississippi River Casinos to Concert Halls, Memphis' famous Peabody Hotel to the Hotel Irvin Cobb in Paducah, Louisville, Nashville and endless points between. The band's members have shown remarkable staying power, with the average time of service in the band being thirteen years, making a total of over two hundred years collectively! Six members have been with the group for more than twenty years. This band is truly a family, as is evidenced by their close friendships and the joy they take in sharing great music with their audiences.
The Todd Hill Orchestra's CD "Swinging and Singing Live" will be available for $12 during intermission, and after the concert. "They make great stocking stuffers for Christmas…Shop with us early and often!" said Hill.
"Take it from me, The Todd Hill Orchestra can swing. Playing some of the best tunes from the repertoire of Duke Ellington, Count Basie and Benny Goodman, Todd Hill and his crew make you want to join the dance floor. With some of the finest horn players in the region, the Todd Hill Orchestra brings to life some of the greatest big band songs ever written. A great night of music to be sure and a great addition to any concert series. A great time will be had by all." Chris Palmer, "Take 6" Management's Director of Music Business.
The Orchestra
| | | |
| --- | --- | --- |
| Name | Instrument | Hometown |
| Dr. J. Derek Jones | Lead Alto Sax, Clarinet | Murray, KY |
| Michael T. Congiardo | Alto Sax | Trenton, TN |
| Ron Bramlage | Tenor Sax | Ft. Mitchell, KY |
| Gerald W. McGuire | Tenor Sax | Jackson, TN |
| Cory S. Bridges | Baritone Sax | Milan, TN |
| Richard Steffen | Lead Trumpet | Clarksville, TN |
| Ped Foster | Trumpet | Union City, TN |
| Howard Luttrell | Trumpet | Owensboro, KY |
| L. Joe Farmer | Trumpet | Martin, TN |
| Dean W. Smith | Lead Trombone | Mascoutah, IL |
| Lucy W. Presson | Trombone | Paris, TN |
| Tony Brown | Bass Trombone | Murray, KY |
| Todd E. Hill | Orchestra Director/Piano/Vocals | Murray, KY |
| Andy Brown | Guitar | Murfreesboro, TN |
| Joe Tarentino | String Bass | Eddyville, KY |
| John D. Madole | Drums | Nashville, TN |
About Todd Hill
Todd E. Hill is the Director of the Jazz Orchestra, Jazz Band and Jazz Combos at Murray State University, where he serves on the University Band staff, directs the Tuba/Euphonium Ensemble, teaches jazz improvisation and history, and low brass instruments. He holds Bachelor and Master of Music Education degrees from Murray State, and is a candidate for the Doctor of Education at Boise State University. He has served as clinician or conductor for regional and all-state concert and jazz bands and choral groups in Kentucky, Tennessee, Mississippi, Arkansas, Missouri, Illinois, Ohio, Idaho, Washington, Montana, Oregon and Nevada.
Professor Hill has combined a successful career in education with performance.  With the members of his band, he has backed such diverse entertainers as Bob Hope, Frank Sinatra, Jr., Gary Morris, Denise LaSalle, Mike Snider, Stella Parton, C. Calloway Brooks (Cab's grandson) and The Moody Blues along with notable jazz artists Byron Stripling, Allen Vizzutti, Chris Vadala, Ron Wilkins, Jamey Aebersold, Denis DiBlasio, Buddy Childers, Wycliffe Gordon and Rich Matteson.
He was the pianist for the Paducah Symphony Orchestra for several seasons and he frequently performed as a vocalist and pianist in Germany for several years. He held positions in the public schools of Milan, TN, Northwest Mississippi Community College, Boise State University and University of the Cumberlands, where he served as Director of Bands prior to his appointment at MSU.
Hill's honors have included "Who's Who in the World,""Who's Who in America" and has been named to "Who's Who among America's Teachers" on four separate occasions. He was recognized by the First District Kentucky Music Educators Association as "Outstanding College Educator." He is a frequent presenter at jazz and music education conferences, and has authored various articles on jazz pedagogy. He is the Director of Music at First Presbyterian Church in Murray, KY.
About Bill Larson
Sections
Events
Topics
Andy Brown, Clarksville Community Concert Association, Clarksville Community Concert Series, Cory S. Bridges, Dean W. Smith, Dr. J. Derek Jones, Gerald W. McGuire, Howard Luttrell, Joe Tarentino, John D. Madole, L. Joe Farmer, Lucy W. Presson, Michael T. Congiardo, Ped Foster, Richard Steffen, Ron Bramlage, Todd E. Hill, Todd Hill, Todd Hill Orchestra, Tony Brown