Topic: Atom
Written by Kassandra Bell and Alison Hawkes
NASA Headquarters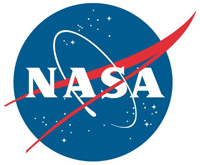 Washington, D.C. – NASA says the first type of molecule that ever formed in the universe has been detected in space for the first time, after decades of searching. Scientists discovered its signature in our own galaxy using the world's largest airborne observatory, NASA's Stratospheric Observatory for Infrared Astronomy, or SOFIA, as the aircraft flew high above the Earth's surface and pointed its sensitive instruments out into the cosmos.
When the universe was still very young, only a few kinds of atoms existed. Scientists believe that around 100,000 years after the big bang, helium and hydrogen combined to make a molecule called helium hydride for the first time.
«Read the rest of this article»
Written by Molly Porter
NASA's Marshall Space Flight Center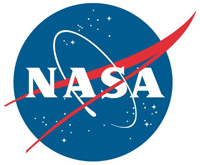 Huntsville, AL – For millennia, people on Earth have watched comets in the sky. Many ancient cultures saw comets as the harbingers of doom, but today scientists know that comets are really frozen balls of dust, gas, and rock and may have been responsible for delivering water to planets like Earth billions of years ago.
While comets are inherently interesting, they can also provide information about other aspects of our Solar System. More specifically, comets can be used as laboratories to study the behavior of the stream of particles flowing away from the Sun, known as the solar wind.
Recently, astronomers announced the results of a study using data collected with NASA's Chandra X-ray Observatory of two comets — C/2012 S1 (also known as "Comet ISON") and C/2011 S4 ("Comet PanSTARRS").
«Read the rest of this article»
Written by Tony Phillips
Science at NASA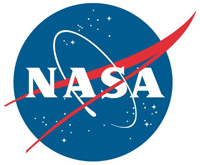 Washington, D.C. – Everyone knows that space is cold. In the vast gulf between stars and galaxies, the temperature of gaseous matter routinely drops to 3 degrees K, or 454 degrees below zero Fahrenheit.
It's about to get even colder.
NASA researchers are planning to create the coldest spot in the known universe inside the International Space Station.
«Read the rest of this article»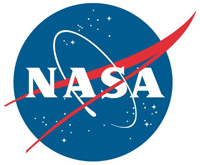 Washington, D.C. – Like a comet, the solar system has a tail. NASA's Interstellar Boundary Explorer (IBEX) has for the first time mapped out the structure of this tail, which is shaped like a four-leaf clover.
Scientists describe the tail, called the heliotail, based on the first three years of IBEX imagery in a paper published in the July 10th edition of the Astrophysical Journal.
«Read the rest of this article»