Topic: Attorney General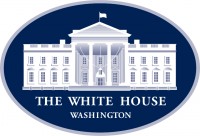 Washington, D.C. – President Donald Trump just finished thanking law enforcement officers in Kenosha, Wisconsin, for their efforts helping to quell violence and protect neighborhoods from additional damage after a series of violent riots last week.
"Law enforcement has just done such a great job working with the National Guard and working with a lot of people . . . We're here to show our support for Kenosha," President Trump said.
«Read the rest of this article»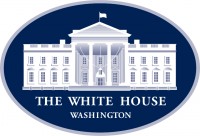 Washington, D.C. – Silicon Valley has turned into the wild west, and big tech companies are abusing Americans' personal data; but if the Federal Trade Commission (FTC) is going to be the cop on the beat protecting privacy, it needs the tools to do so.
At this week's Senate Commerce hearing, I asked Chairman Joseph Simons of the FTC to provide an update on new restrictions that will require Facebook to restructure its approach to consumer privacy.
«Read the rest of this article»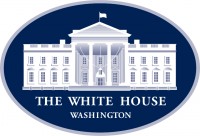 Washington, D.C. – PRESIDENT DONALD TRUMP: Nice place. Wow. I've been hearing about this one. Great job. (Laughter.) Great job. Thank you very much for being here. It's an honor. And very important time in our country. A lot of things are happening. And I think when it all ends up, it's going to end up very good for everybody.
It's an honor to be at Gateway Church with the Attorney General — our great Attorney General, William Barr. Thank you. (Applause.) And my friend, Ben Carson, who's done a fantastic job at HUD. Secretary. (Applause.) And a young star, Jerome Adams, General. Where is Jerome? Jerome? (Applause.) Along with a lot of my friends out in the audience.
«Read the rest of this article»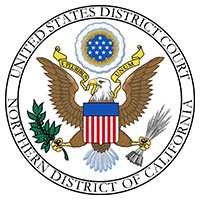 Nashville, TN – Following a seven-week jury trial in U.S. District Court earlier this year, a federal jury convicted five members of the Gangster Disciples of multiple counts relating to a racketeering conspiracy and a drug distribution conspiracy, which plagued the Clarksville, Tennessee area with violence and murders for more than a decade, announced U.S. Attorney Don Cochran for the Middle District of Tennessee and Assistant Attorney General Brian A. Benczkowski of the Justice Department's Criminal Division.
Marcus Termaine Darden, aka, "Tuff," 41, and Elance Justin Lucas, aka, "Mac Luke," 30, both of Guthrie, Kentucky; Derrick Lamar Kilgore, aka, "Smut," 35, and DeCarlos Titington, aka, "Los," 44, both of Clarksville, Tennessee, were convicted at trial.
«Read the rest of this article»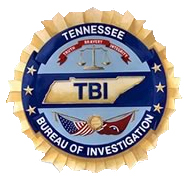 CANNON COUNTY, Tn – An investigation by Special Agents with the Tennessee Bureau of Investigation has resulted in the arrest of a former employee at the Cannon County Sheriff's Department.
At the request of 16th District Attorney General Jennings Jones, on June 11th, TBI Agents began investigating a report of theft from the evidence room at the Cannon County Sheriff's Department.
During the course of the investigation, Agents developed information that identified Tony Barrett, a civilian employee of the Sheriff's Department at that time, as the individual responsible for the theft. Barrett is no longer employed by the Sheriff's Department.
«Read the rest of this article»
Senator Harris hosts teleconference with gun safety advocates, complete remarks at the end of this release

Nashville, TN – Joined by gun safety advocates and a former chief of police, Tennessee Senate Minority Leader Lee Harris talked about the danger to Tennessee concert goers posed by an attorney general's ruling forcing private entities to allow guns at concerts.
"If this is allowed to stand, some of these major festivals may decide to end or move out of public parks," Senator Harris said. "A few reasonable people may avoid going just to avoid risk. Given the economic impact of these festivals, we have to do something so that people can feel safe at major festivals and concerts. We need legislation that makes clear that organizers can ban guns at these events when they believe there is a security risk." «Read the rest of this article»
Pressure Builds for Phone Carriers to Provide Customers With Call-Blocking Tools

Yonkers, NY – Attorneys General from 45 states around the country called on the major phone companies today to provide their customers with effective tools to help stop the flood of unwanted robocalls.
The effort comes just weeks after the Federal Communications Commission made clear that phone companies can and should offer such tools and as nearly 330,000 Americans have joined Consumers Union's End Robocalls campaign calling on them to do so. «Read the rest of this article»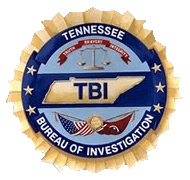 Nashville, TN -The Tennessee Bureau of Investigation today arrested a former Macon County correctional officer for having sex with an inmate while she was employed by the jail after she was indicted by the Macon County grand jury yesterday.
Wendy Deshay Carter, 42, of Lafayette, TN was indicted on five counts of sexual contact with inmates and five counts of official misconduct.
«Read the rest of this article»