Topic: Bicentennial Mall
Nashville, TN – Today, Wednesday, April 21st, 2021, Tennessee Governor Bill Lee announced "Untold Tennessee" as the theme for a yearlong celebration commemorating 225 years of statehood. Tennesseans are invited to attend events and activities in all 95 counties and submit stories that showcase their area of the state.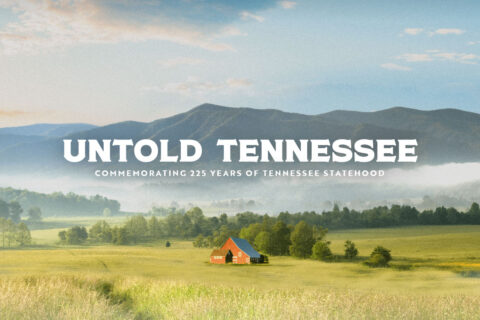 «Read the rest of this article»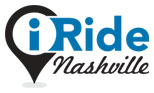 Nashville, TN – When the Segway Human Transporter – the first self-balancing, electric-powered transportation machine known to man – was introduced to the curious public back in 2001 the device was viewed as a space-age oddity that came packaged with big promises.
Emerging from the mind of genius inventor Dean Kamen proponents of the Segway claimed the product would transform the way people work and live by making urban environments more livable by providing a solution to short-distance travel. Jeff Bezos founder of Amazon.com predicted that "cities will be built around this device".
«Read the rest of this article»
#my_Tennessee campaign asks for images of what best represents Tennessee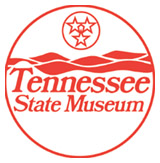 Nashville, TN – The Tennessee State Museum is inviting Tennesseans to participate in the #my_Tennessee campaign by posting photos and images from across the state that best represent Tennessee such as historic places, landscapes, local landmarks, etc.
Tennesseans are asked to post their images on Instagram, Twitter and the Tennessee State Museum's Facebook page with the #my_Tennessee.
The campaign will run through January 31st, and the images posted will be used as part of the planning process in designing and building a new state museum, which is scheduled to break ground in spring 2016. «Read the rest of this article»
Eight State Police or Highway Patrol Agencies across U.S. to Increase Patrols on I-40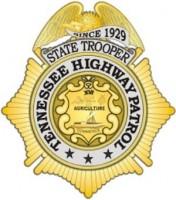 Nashville, TN – Tennessee Highway Patrol Colonel Tracy Trott on Friday announced the third annual "Interstate 40 Challenge: The Drive to Zero Fatalities" traffic safety initiative scheduled for the Thanksgiving holiday period. The announcement was held at the Carillon Pillars located within the Bicentennial Mall in Nashville.
Colonel Trott was joined by Tennessee Department of Safety and Homeland Security Commissioner Bill Gibbons, Tennessee Department of Transportation Commissioner John Schroer, Governor's Highway Safety Office Director Kendell Poole.
«Read the rest of this article»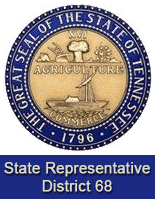 Nashville, TN – Tennessee Representative Curtis Johnson (R-Clarksville) has been named to serve on the State Capitol Commission by Tennessee Speaker of the House of Representatives, Beth Harwell.
The State Capitol Commission (SCC) was created by the Legislature in 1986 to formulate and develop a plenary master plan and program for the adaptive restoration and preservation of the State Capitol, including the building and contiguous grounds.
That role was expanded in 1998 to include the Bicentennial Mall and the monuments and other permanent fixtures in the park.
«Read the rest of this article»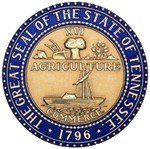 Nashville, TN – Tennessee Governor Bill Haslam has proclaimed May "Foster Care Month," joining other states and organizations across the country in saluting foster parents and encouraging others to takes steps to serve children in the year ahead.
"Family is the crucible of a child's life," said Tennessee Department of Children's Services Commissioner Kathryn O'Day. "Children must live in a safe, stable, and loving family in order to develop properly. When a child's own family is unable to care for them, foster families are a lifeline for them. During Foster Care Month, we salute the thousands of Tennesseans who open their home to foster children, and at the same time we draw attention to the need for more foster families across our state." «Read the rest of this article»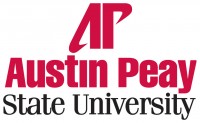 Clarksville, TN – Five Austin Peay State University (APSU) students are participating in the 2012 Tennessee Legislative Internship Program in Nashville.
Alison Bright, Tricia Collis, Tiffany Kaschel, Kristen Lawson and Randi Perry are interning for various legislators during the Spring 2012 semester. Interns are assigned to legislative leadership offices and committees, and perform various duties, such as bill analysis, constituent work, research and general office work.
«Read the rest of this article»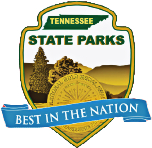 Tennessee – Make a splash at one of Tennessee State Parks 19 public pools this summer, which are open from Memorial Day through Labor Day – the perfect way to beat the heat!  Not only are our Olympic-sized pools a great summertime treat, they also are a great family value – with a small admission fee for day guests and half-price fees for most cabin, inn or camping guests.
Finding a state park in your own backyard is easy to do and you don't have to spend a lot of gas money to get there!
Tennessee State Parks offer a variety of activities and events throughout the winter. From great hikes to bluegrass – there's something designed for the entire family!
Here are just a few state park events in your area. «Read the rest of this article»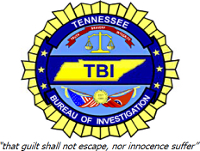 Nashville, TN – The Tennessee Bureau of Investigation has enlisted the help of billboards throughout the Knoxville and Nashville areas in the investigation into the disappearance of Bethany Markowski. Today will mark the 10-year anniversary of her disappearance.  
 
"After 10 years, leads to help further the investigation into Bethany's disappearance have run thin," said TBI Director Mark Gwyn.  "We're hopeful her image on the digital billboards will reignite public interest in the case and spark the attention needed to garner new tips."
«Read the rest of this article»