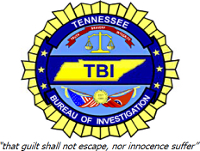 Nashville, TN – The Tennessee Bureau of Investigation has enlisted the help of billboards throughout the Knoxville and Nashville areas in the investigation into the disappearance of Bethany Markowski. Today will mark the 10-year anniversary of her disappearance.  
 
"After 10 years, leads to help further the investigation into Bethany's disappearance have run thin," said TBI Director Mark Gwyn.  "We're hopeful her image on the digital billboards will reignite public interest in the case and spark the attention needed to garner new tips."

Bethany, 11 years old at the time, was reported missing from the Old Hickory Mall in Jackson, TN, on March 4th, 2001. The billboards, both static and digital, feature a photo of Bethany taken around the time she went missing, as well as an age progressed sketch of what she may look like today. She would be 21 years old.   
Bethany's mother Jonnie Carter said, "Bethany's family is so thankful for the support of the community in helping to find my little girl. Seeing her face large as life on the billboards gives us hope that someone will come forward with new information to help law enforcement breathe fresh air into their investigation."    
TBI will hold a candlelight vigil this evening at the Bicentennial Mall at 7:00pm to honor the memory of all of Tennessee's long-term missing children. Bethany's mother and family will also be in attendance.   
The FBI is offering a reward of up to $10,000 for information leading to the recovery of Bethany Markowski and the identification, arrest, and conviction of the person responsible for her disappearance.   
For billboard locations in Knoxville and Nashville, please contact Nicole Hayes at the Outdoor Advertising Association of America (OAAA) at 202.776.1854 or
nhayes@oaaa.org
.