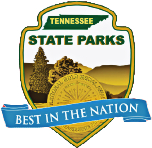 Tennessee – Make a splash at one of Tennessee State Parks 19 public pools this summer, which are open from Memorial Day through Labor Day – the perfect way to beat the heat!  Not only are our Olympic-sized pools a great summertime treat, they also are a great family value – with a small admission fee for day guests and half-price fees for most cabin, inn or camping guests.
Finding a state park in your own backyard is easy to do and you don't have to spend a lot of gas money to get there!
Tennessee State Parks offer a variety of activities and events throughout the winter. From great hikes to bluegrass – there's something designed for the entire family!
Here are just a few state park events in your area.
Tennessee State Parks' Public Pools
All Tennessee State Parks' public pools are closed Monday and Tuesday, except holiday weeks. Since hours of operation do vary, we encourage visitors to call ahead. Tennessee State Parks' public pools located in the Middle Tennessee area include:
Cedars of Lebanon – 615-443-2769
Cumberland Mountain – 931-484-6138
David Crockett – 931-762-9408
Fall Creek Falls – 423-881-5298
Henry Horton – 931-364-2222
Standing Stone – 931-823-6347
Tims Ford – 931-962-1183
If you are staying as an overnight guest at Edgar Evins, Montgomery Bell or Fall Creek Falls – all three parks also have private pools reserved for guests only. And don't forget about the great swimming beaches at Long Hunter, Mousetail Landing, Pickett, Montgomery Bell, Rock Island!
We've also listed several upcoming park events – something for all ages! Stay tuned each week for additional details!
Bledsoe Creek State Park
In conjunction with TWRA, Bass Pro Shop and Bass-n-Buddies, the Friends of Bledsoe Creek State Park will be hosting a Fishing Rodeo on Saturday, June 11th, for kids 14 years of age and under. This event will be from 8:00am until noon and is free and open to the public. For more information contact Sharon Armistead 615-347-3639.
Other Bledsoe Creek State Park events include:
Tuesday, June 14th, 10:00am to 11:00am – Pollinators and Crafts Program: Meet at Shelter 2 on Raccoon Creek Road.
Wednesday, June 15th, 11:00am to noon – Lunch and Learn Program / Water Litter: Come hear Linda Haupt of the Sumner County Construction and Development talk about the importance of keeping our waters clean! Meet at Shelter 2 on Raccoon Creek Road.
Thursday, June 16th, 2:00pm – For Goodness Snake: Learn about snakes and color your very own to take home. Meet at Shelter 1 on Raccoon Creek Road.
Thursday, June 16th, 4:00pm to 5:00pm – Scavenger Hunt / Hike Mayo Wix Trail: Meet at the park office.
Friday, June 17th, 7:30pm – Movies in the Park: Title TBA
Saturday, June 18th, 8:00pm to 9:00pm – Night Hike the Mayo Wix Trail: Meet at Shelter 2 on Raccoon Creek Road.
Long Hunter State Park
Long Hunter State Park offers a variety of great programming for the whole family. Boat rentals at Couchville Lake are officially open and ready for summertime visitors. Park management also recently announced that the Couchville Lake paved trail is open after weather-related clean-up efforts. Other activities scheduled at Long Hunter include:
Friday, June 10th, 7:00pm –

Movie Night at the Park

: A Bug's Life
Saturday, June 11th –

Free Fishing Day

: This is a free fishing day for all of Tennessee! This also starts the free fishing week for ages 15 and under, which lasts until June 17th.
Saturday, June 11th, 9:00am –

Volunteer Clean-Up Day

: Help participate in the park's clean-up day to rid the park of flood debris and keep Long Hunter State Park beautiful! Effort will take approximately three hours, so bring water, sturdy shoes and gloves. Meet at the Area 2 parking lot.
Sunday, June 12th at 7:00pm –

Call of the Wild

: Join the park for an informal talk and exploratory walk in search of Long Hunter's amphibian inhabitants. Learn to identify frogs and toads by their calls. Meet at the Area 2 parking lot.
Monday, June 13th at 10:00am –

Flag Day / Make a Flag T-Shirt

: Celebrate Flag Day by learning about the different flags from the past to the present. Bring your own t-shirt and park staff will provide the paint to make your own creation!
On Saturday and Sunday, June 25th-26th, join Long Hunter State Park for the Great American Backyard Campout. This is a national event that encourages thousands of people across the U.S. to camp out. This year, REI has partnered with Long Hunter State Park for a fun day and night of activity including, kids games, a "Leave No Trace" presentation, nature hikes and stargazing along with breakfast the next morning. Don't own any camping gear? No problem! REI will be offering free camping gear rentals to registered participants and will bring them to Long Hunter State Park on the June 25th. This event is limited to 50 spots and reservations are required.
To register, visit www.rei.com/event/23564/session/29087. Please call REI in Brentwood at 615-376-4248 to make your camping gear reservation after you register.
Edgar Evins State Park
Meet in the Campground fire circle on Friday, June 10th, at 4:00pm for a Nature Scavenger Hunt. Be sure to bring your nature knowledge and lots of energy! Also on June 10th, beginning at 7:30pm will be a Bat Chat – gather at the camp store to discover the amazing world of bats! Participants will first enjoy a short slide show then step outside to watch the bats in action! All ages welcome!
Meet staff at the park office on Saturday, June 11th, at 10:00am for an Edible and Medicinal Plant Walk – an easy stroll to observe, discuss and even taste a few of the native plants that have been used for food and medicine for hundreds of years. At 8:30pm on June 11th, join the seasonal naturalist for a Nocturnal Stroll around the boat ramp area to discover all the fascinating sights and sounds the night has to offer. Meet at the first picnic area of the boat ramp entrance (look for ranger vehicle).
Other great Edgar Evins activities:
Friday, June 17th
3:00pm – Owls: The Nocturnal Birds of Prey – Meet in the camp store for a presentation featuring owls found in Tennessee. Following the presentation, participants will take a night hike to listen for owls!
6:00pm – Black Powder and Firestarting Demonstration – Join Park Manager Carl Halfacre at the Peninsula (beside Courtesy Dock), as he demonstrates using a flintlock rifle and building a fire using flint and steel. All ages welcome!
8:00pm – Night Hike – Meet in the parking lot next to the Millennium Trail for a one-mile nature hike – in the dark! You never know what you may see or hear. Be sure to wear bug spray, closed shoes and to bring your flashlight.
Saturday, June 18th
2:00pm – Food for the Brood – It's a lot of hard work feeding those baby birds! Compete in a relay race to see who can "feed" their "babies" the fastest! Be sure to wear clothes you don't mind getting wet. Meet outside the old camp store.
4:00pm – Snakes – Gather at the Fire Circle to meet some of the scaly locals. Learn what makes them special to the environment and why you really do want them in your backyard! In case of rain meet inside the camp store.
6:30pm – Sunset Cruise – Meet at the Courtesy Dock for a relaxing tour of Center Hill Lake at sunset by pontoon boat. Limit 12 people. Please sign up at the Visitor's Center or call 931-858-2114 or 931-982-3918. Will depart promptly at 6:30pm. Please arrive 15 minutes prior. Sorry no children under 3 years of age.
South Cumberland State Park
Be sure to check out these upcoming hikes and activities at beautiful South Cumberland State Park:
Sunset Hike to Savage Falls – Saturday, June 11th at 7:45pm.
Savage Day Loop – Friday, June 17th
Stargazing – Friday, June 17th at 7:45pm.
Mountain Oak Loop Hike – Saturday, June 18th at 9:00am.
Animal Tracks – Saturday, June 18th at 2:00pm.
Native American Hike – Saturday, June 18th at 10:00am.
Pinecone Feeders – Sunday, June 19th at 2:00pm.
Bicentennial Capitol Mall State Park
Join the staff at Bicentennial Mall on Friday, June 10th, for an Evening with the Nashville Symphony in the park's amphitheater. The show begins at 8:00pm and is free to the public. For more information call 615-741-5800.
Henry Horton State Park
Make a lifetime of memories for your family this summer with Henry Horton State Park's Family Fun Getaway Package. The $140.00 (including tax) family package includes:
Accommodations for two nights (based on availability)
A picnic lunch, complete with a bucket of Henry Horton's special-recipe fried chicken, rolls, side items and a gallon of tea!
Two Tennessee State Park T-Shirts
The special package is available through August 26th, Wednesday through Sunday
Henry Horton State Park features beautiful hiking trails, golf, an Olympic-size swimming pool, volleyball and tennis courts, playgrounds, Frisbee golf, horseshoes and basketball. Reservations must be made through the Henry Horton State Park Inn at 800-250-8612 or 931-364-2222. No other discounts apply.
Tennessee State Natural Areas
Tennessee Coneflower Tour
On Saturday, June 25th, join state naturalists for the Tennessee Coneflower Tour – an opportunity to see a rare species that was once on the brink of extinction, but today can be seen in the unique habitat of many of our Middle Tennessee State Natural Areas – including Couchville Cedar Glade, Mt. View Glade and Vesta Cedar Glades and Barrens. It will be peak flowering time for the Tennessee Coneflower, and an opportunity to celebrate the success of its recovery. This hike is moderate and non-strenuous. Participants should bring a lunch and plenty of water. Meet at the Target parking lot on Bell Road (Hickory Hollow Mall area) at 9:00am. (Central).
Transportation will be provided but space is limited. Reservations are required by June 23 and can be made by contacting Brian Bowen at 615-532-0436 or Brian.Bowen@tn.gov. For maps or more information about these natural areas visit our website at: www.tn.gov/environment/na/natareas/
About Tennessee State Parks
Tennessee's 53 state parks and 81 natural areas offer diverse natural, recreational and cultural experiences for individuals, families, or business and professional groups. State park features range from pristine natural areas to 18-hole championship golf courses. For a free brochure about Tennessee State Parks, call toll free 1-888-867-2757. For additional information, visit our Web site at www.tnstateparks.com.
Tennessee also has 81 designated State Natural Areas throughout the state, covering approximately 120,000 acres of ecologically significant lands. More information about Tennessee's Natural Areas Program, including a complete list of all natural areas and scheduled field trips, can be found at www.tn.gov/environment/na/.