Topic: Fall Creek Falls State Park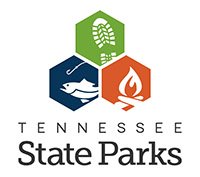 Nashville, TN – Tennessee State Parks remain open as we monitor COVID-19 and the impact of coronavirus in our state. We are taking the CDC's recommended precautions as we work to provide a safe environment for our visitors.
Day-use Visitors: Our parks remain free to enter and enjoy. One of the benefits of the outdoors is the opportunity to find solitude and relaxation with a hike, jog or bike ride. We are taking the recommended precautions from the CDC to maintain clean and sanitary public spaces (visitor centers, restrooms, etc.). There is a state park within an hour of every Tennessean. Your nearby state park is still open and providing outdoor recreation opportunities.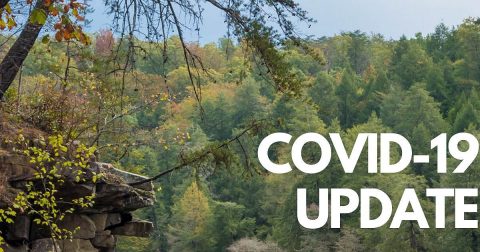 «Read the rest of this article»
Tennessee State Parks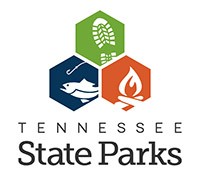 Nashville, TN – Tennessee State Parks is encouraging shoppers this holiday to support conservation efforts through making a seasonal toast with their coffee roast or by spreading some cheer with their beer. A portion of the sales of the "State Parks Coffee" and the "State Park Blonde Ale" support the Tennessee State Parks Conservancy, a nonprofit partner of the state parks system.
The state parks have joined Just Love Coffee on three flavors branded as Tennessee State Parks varieties – Earthy Blueberry for West Tennessee, Chocolate Raisin for Middle Tennessee, and Smoky Blueberry for East Tennessee.
«Read the rest of this article»
Austin Peay State University (APSU)

Clarksville, TN – For the first time ever, Austin Peay State University's GeoClub won the top two honors of the GeoConclave, a competition that tests the academic and physical talents of six regional universities' geology students.
«Read the rest of this article»
Tennessee Department of Environment and Conservation

Nashville, TN – The Tennessee Department of Environment and Conservation (TDEC) has officially transitioned all of its 650 golf carts at the nine Tennessee State Park courses from gas to electric.
The switch will result in an estimated savings of $80,000 per year, prevent the release of approximately 350,000 pounds of carbon dioxide emissions per year and enhance the golfing experience by reducing the noise associated with gas-powered carts.
«Read the rest of this article»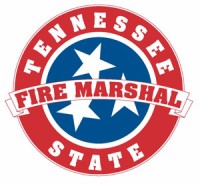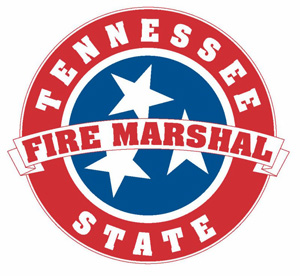 Nashville, TN – With dry conditions, low water levels, and little to no precipitation forecast throughout most of Tennessee for the foreseeable future, the State Fire Marshal's Office (SFMO) reminds Tennesseans to make fire prevention and fire safety a top priority this fall.
"Drought conditions are increasing the threat of wildfires in Tennessee counties, specifically those in the eastern portion of the state," said State Fire Marshal and Commerce & Insurance Commissioner Julie Mix McPeak. "We urge Tennesseans to heed any burn bans currently activated in their community. By employing just a few basic fire safety precautions, the public can help prevent the devastating loss of life and property."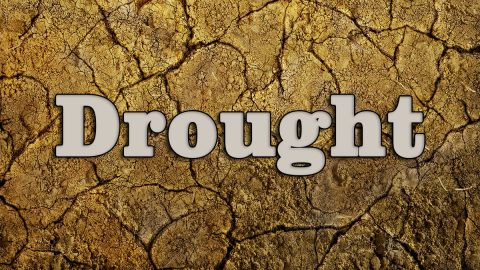 «Read the rest of this article»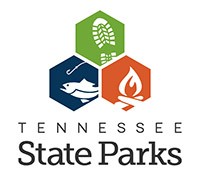 Nashville, TN – From a delicious meal at one of Tennessee State Parks' eight restaurants to an enjoyable nature hike, give Mom a gift she will always treasure.
Mother's Day is slated for this Sunday, May 8th, and Tennessee State Parks are offering special buffets, discounts on lodging, and fun outdoor activities.
All eight state park restaurants will be serving a delicious Mother's Day Buffet on Sunday, May 8th.  Buffet selections and prices will vary, ranging from $14.95 to $16.95 (price does not include drink, tax or gratuity). Group reservations are recommended.
«Read the rest of this article»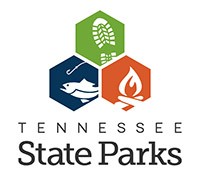 Nashville, TN – Tennessee State Parks is offering nine vacation packages in 2016 to suit all types of outdoor enthusiasts and skill levels. Guests can experience guided tours through eight State Parks across Tennessee and several Natural Areas and Wildlife Refuges.
The year's tours begin with a Winter Waterfall Tour at Fall Creek Falls and South Cumberland State Park on February 22nd-24th. Focusing on the beauty and history of these majestic falls, guests can experience what a winter water wonderland looks like.
The hikes will total roughly seven miles of moderate to strenuous terrain. The cost is $269.00 per person and includes all taxes, gratuities, meals, transportation and lodging at the Fall Creek Falls Inn. Call 800.250.8610 for reservations.
«Read the rest of this article»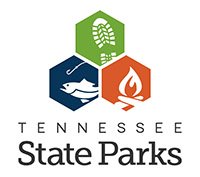 Nashville, TN – Come stay at a Tennessee State Park for $59.95 a night at all six state park inns.
Offering modern convenience with scenic views, our state park inns are a calming retreat from the hectic world. Plan a weekend get-away or a mid-week mini vacation. Escape, explore and enjoy your stay.
Reservations must be made and used between June 8th and June 21st, 2015.
«Read the rest of this article»
Written by Shannon Ashford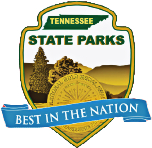 Nashville, TN – Spend less time in the kitchen and more time with friends and family, while surrounding yourself with Tennessee's natural wonders during this season of thanksgiving. All eight Tennessee State Parks' restaurants will be open Thursday, November 27th, serving their annual Thanksgiving Day feast.
Thanksgiving turkey and all the traditional trimmings, along with an assortment of desserts, will be available beginning at 11:00am until closing at state park restaurants across Tennessee. Selections will vary depending on location. The price is $15.95 at each location (excluding drink and gratuity). Group reservations are recommended.
Let us do the cooking while you relax and spend time with family and friends. «Read the rest of this article»
September 13th workshop will train landowners to protect hemlocks from invasive pest

Nashville, TN – A small aphid-like insect has been devastating majestic hemlock trees in eastern Tennessee and the Cumberland Mountains. Treatments exist to protect these long-lived, tall evergreens. Now private landowners will have an opportunity to learn how to treat and protect their shady hemlock trees themselves.
The Tennessee Hemlock Conservation Partnership will teach the region's private landowners how to obtain and apply the necessary chemical treatments to fight hemlock woolly adelgid (HWA), the insect that threatens hemlocks. A free workshop is scheduled for Saturday, September 13th at Fall Creek Falls State Park in Van Buren County. Treatment location at park and directions will be provided to all who register for the workshop. «Read the rest of this article»