Topic: Flag Day
It is Time to Act on Border Security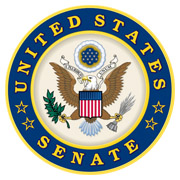 Washington, D.C. – On Wednesday, June 12th, 2018, I spoke on the Senate floor about the need for additional resources to secure the southern border — following my trip to the El Paso Texas sector last week.
Every day our agents are carrying out their job. I am grateful to them for their service and am so impressed by their resolve to protect this nation.
They go out underfunded, disrespected, not knowing what they are going to encounter.
«Read the rest of this article»

Clarksville, TN – The Customs House Museum & Cultural Center will celebrate Flag Day with a special presentation on Wednesday, June 14th, 2017.
Dr. Dewey A. Browder, Professor Emeritus of History at APSU and a reared U.S. Army Lieutenant Colonel, will present a program featuring a contemporary view of patriotism in America. Following Dr. Browder's talk there will be a special flag-raising ceremony by the local Marine Corps League.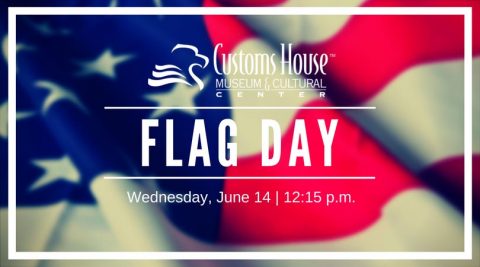 «Read the rest of this article»

Clarksville, TN – The Customs House Museum and Cultural Center is located in historic downtown Clarksville, Tennessee. Come explore an entire city block featuring large gallery spaces filled with fine art, science and history.
Some of the events in June at the Museum are: Eric Buechel: The Familiar, This Is My Story, Art of the Staff, Flying High, Flag Day, and Tales & Rails.
«Read the rest of this article»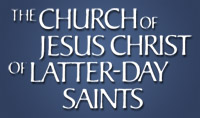 Hopkinsville, KY – Flag Day, June, 14th, 2014 would not have been the same in Hopkinsville, KY without the stirring concert performed by The Cumberland Winds Concert Band, directed by Mike Ritter.
Sponsored by The Church of Jesus Christ of Latter-day Saints, the annual American Dream Celebration featured a rousing patriotic concert by the famed orchestra from Clarksville, TN.
«Read the rest of this article»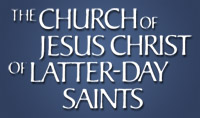 Hopkinsville, KY – The stirring music of The Cumberland Winds Concert Band will get the first annual American Dream Celebration into full swing as they perform their patriotic concert on Flag Day, Saturday, June 14th, 2014 at 6:00pm at 1118 Pin Oak Drive, Hopkinsville, KY.
The band is a well-known professional orchestra from Clarksville, TN, and performs regularly in the greater Montgomery County and Hopkinsville areas.
«Read the rest of this article»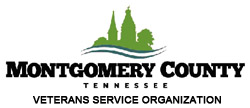 Montgomery County, TN – The Montgomery County Veterans Service Organization, in conjunction with Disabled American Veterans Chapter 101 and VFW Post 4895, will be conducting the annual Flag Day ceremony beginning at 10:00am, June 14th, at VFW Post 4895, 1701 Haynes Street, Clarksville.
The public is invited to attend.
«Read the rest of this article»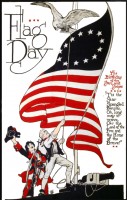 Clarksville, TN – Flag Day was officially observed in Montgomery County yesterday at VFW Post 4895 located off of Haynes Street behind the former location of Gateway Hospital.
The Ceremony was held under the Auspices of the Montgomery County Veterans Service Organization, Marine Corps League, Detachment 603, The Disabled American Veterans Chapter 45 VFW Post 4895, Military Order of the Purple Heart Chapter 457, with the assistance several young members of Cub Scout Pack 503, Brownie Pack 504, and under the watchful eye of fire fighters from Clarksville Fire Rescue Station #4. Stacey Hopwood served as the Emcee. DAV Commander Art Taylor and VFW Post service officer David Ross conducted the burning ceremony.
«Read the rest of this article»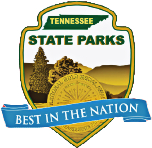 Tennessee – Make a splash at one of Tennessee State Parks 19 public pools this summer, which are open from Memorial Day through Labor Day – the perfect way to beat the heat!  Not only are our Olympic-sized pools a great summertime treat, they also are a great family value – with a small admission fee for day guests and half-price fees for most cabin, inn or camping guests.
Finding a state park in your own backyard is easy to do and you don't have to spend a lot of gas money to get there!
Tennessee State Parks offer a variety of activities and events throughout the winter. From great hikes to bluegrass – there's something designed for the entire family!
Here are just a few state park events in your area. «Read the rest of this article»


The Customs House Museum presents Call to Arms, a new exhibit honoring the military men and women of Montgomery County. Focusing on the Civil War through Vietnam, the installation features weapons, badges, and uniforms respective to these eras.
The museum partnered with the Kiwanis Club's Service and Sacrifice committee to produce the display of portraits representing service men and women of Montgomery County. These black and white images framing the uniforms were taken from Faces of Valor: Veterans of Montgomery County. A project of the Kiwanis Club of Clarksville, the original display of portraits was unveiled on November 13th, 2004. The panels can be seen in the restored Montgomery County Court House. A few faces on view in Call to Arms will be featured in an upcoming new edition. «Read the rest of this article»
June 14, Flag Day, was Grandpa's birthday. My Grandfather was my best friend on earth. He was the very first person to hold and greet me into the world after I was born. He and Grandma would steal me away almost every summer and take me traveling with them. One time, I was around 7, we were staying at a hotel by a river that I loved so much that they decided to stay a couple more days. Even then I felt that they probably planned their vacations just for me.
When they didn't travel anymore, I stayed at their house in the mountains. With Pink Floyd playing in the background I was able to "find" myself in the completely boring fresh mountain air. Grandpa and Grandma showed me love no matter what. It was a good break from what was at home. «Read the rest of this article»